Baseball
Sehome closes regular season with win over Nooksack Valley
Mariners hang on for 5-4 win over Pioneers
May 2, 2022 at 9:43 p.m.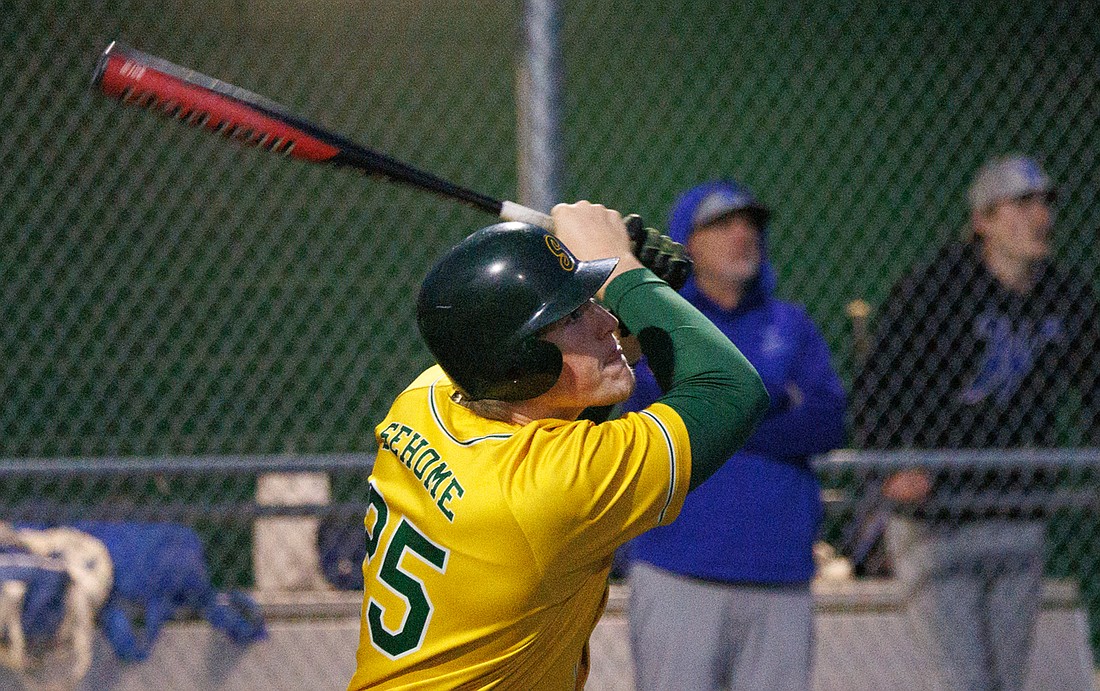 ---
---
If the Sehome baseball team gets someone on base, the Mariners believe they're going to advance that runner one way or another.
That was never more apparent than Monday night in a 5-4 Sehome win over Nooksack Valley.
It took a little time for the Mariners to string some hits together, but their aggressive approach on the basepath gave Sehome a lead for most of the game.
Nooksack Valley got on the board in the top of the first inning when Cory Olney scored on a wild pitch, but Sehome pitcher Jacob Moore shut down the Pioneers after that.
Nooksack Valley starting pitcher Kasey Newton sat down the first six batters he faced but gave out some free passes to hitters in the third on walks. 
Sehome's Matthew Chen and Campbell Robbins opened the bottom of the third with back-to-back walks. Chen scored later in the inning on a wild pitch to tie the game at 1-1.
Moore also got it done at the plate in the bottom of the fourth, drawing a walk and stealing home to give the Mariners a 2-1 lead. 
"Around the third inning, we started realizing where Newton was throwing," Moore said. "We were laying off the high ones and shortening the zone up, making him have to throw a strike, and if he doesn't, we get on base. We'll take that every day."
Sehome further stretched its lead in the bottom of the fifth. Freshman Ryder McGrath drew a walk and scored a run on an error later in the inning to put the score at 3-1. Senior Calvin Ketteridge hit an RBI single to right field that ended up scoring two runs on an error and put the Mariners ahead 5-1.
"The pressure game is something we've always done in this program," Sehome head coach Dane Siegfried said. "We want to put the pressure on whether it's bunting a guy over or putting the game in motion and stealing a bag. We always trust we can get a guy to second or get a guy to third. It's just a matter of executing and getting them in."
Nooksack Valley made things interesting in the top of the seventh when junior Drew DeWispelaere and senior Nick Dykstra both walked to open the inning. Moore got Nooksack Valley senior Jet Triplett to fly out to left, but sophomore Eduardo Cerda hit an RBI triple that scored two to bring the Pioneers within two runs.
An RBI groundout from Olney cut Sehome's lead to 5-4, but a comebacker to Moore ended the game and gave the Mariners their second straight win. 
The win wraps up the regular season for Sehome which now looks ahead to the postseason. The Mariners will more than likely play Wednesday in a loser-out contest to open the 2A District 1 tournament.
"We've been looking forward to districts since game one, so everything that's happened before means nothing," Ketteridge said. "It's Wednesday that matters."