Basketball
Western falls to Glenville State in national title game
Pioneers' full-court pressure overwhelms Vikings in second half
March 25, 2022 at 8:25 p.m.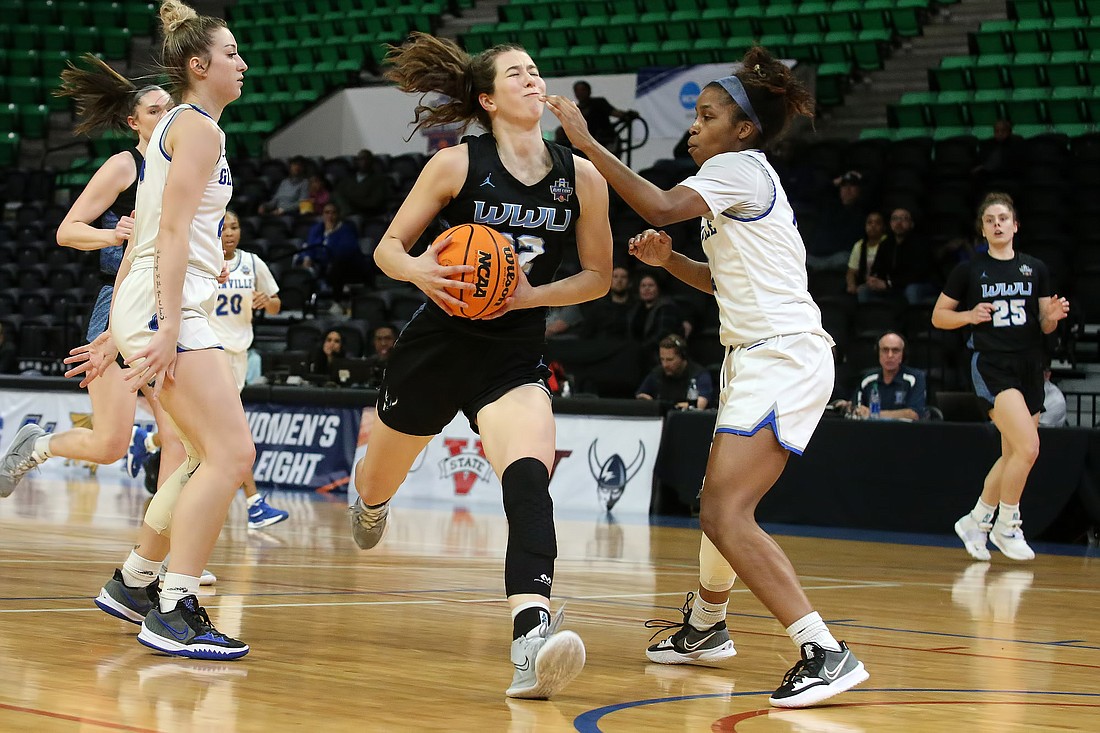 ---
---
A season that kept the Western women's basketball team away from its home Carver Gymnasium for 23 games ended in heartbreak for the Vikings in the NCAA Division II national championship game in Birmingham, Alabama.
No. 5 Western fell to No. 3 Glenville State (West Virginia) 85-72 in the final game of the season, ending the Vikings' outstanding postseason run short of where they wanted to be.
The Pioneers came into the game boasting an intense full-court defensive pressure and the top offense in the country.
Glenville State forced Western into 25 turnovers, and 30 of the Pioneers' 85 points came off Viking errors. 
"It didn't end how we wanted it to end, but just the ride and journey, that's what I want them and us to focus on," Western head coach Carmen Dolfo said. "It's been a fabulous journey and we've done it together the whole way. Through all our ups and downs, we stuck together."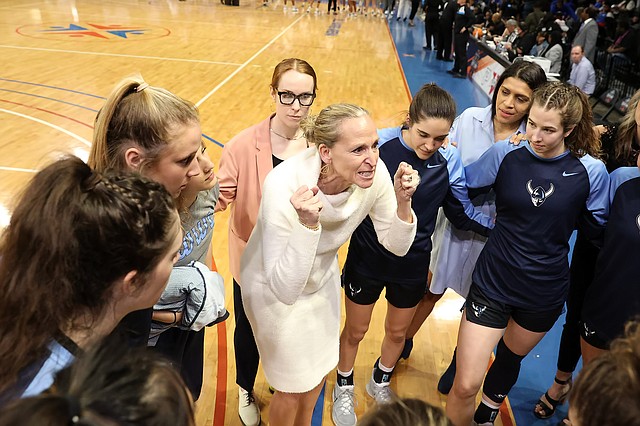 The Vikings held Glenville State to 41% shooting while shooting 53.3% themselves, but the game was decided by the turnover margin.
It was a mostly back-and-forth game through the first three quarters, but, ultimately, the pressure the Pioneers brought all game wore the Vikings down.
Glenville State put together a critical 9-0 run in the fourth quarter, stretching its lead to as many as 14 points, effectively putting the game away.
Until that point, the Vikings were in it. Western led 46-44 at halftime after being able to consistently find sophomore forward Brooke Walling for easy buckets.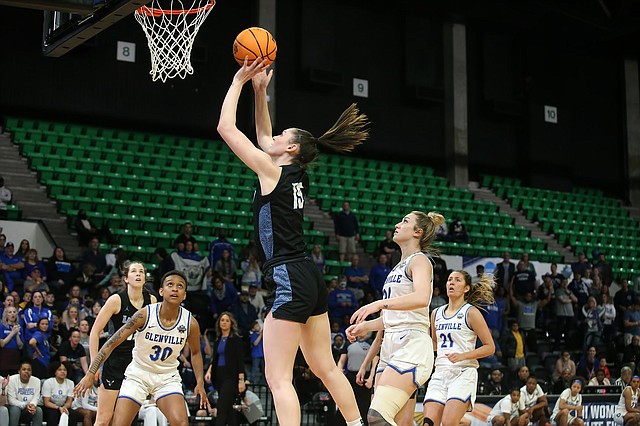 Despite turning the ball over 11 times in the first half, the Vikings typically had a response on their next possession and were able to keep the game close.
But what was there in the first half disappeared in the second for Western.
Walling led the Vikings, recording a game-high 27 points and 12 rebounds. Senior guard Emma Duff added 17 points and nine rebounds. Junior forward Katrina Gimmaka also scored in double figures with 10.
"She can not only score for us, but she's also a great defender," Dolfo said of Walling. "The way Brooke has stepped up for us and just been so solid for us, I'm just super proud of her."
Duff said once the initial hurt of the loss passes, she'll be able to truly reflect on her time playing for the Vikings. 
"It was the most amazing senior year I could have asked for," Duff said. "Tonight, it hurts, but I'm still so proud of this team and all that we've gone through."
Dolfo shared a similar feeling.
"It hurts right now, but I know, just with a little bit of time, they're going to be so proud," Dolfo said. "We got to represent our school, our community, ourselves and our families. They did it with grace and poise and effort. It's hard, but there's so much to be proud of."
Western ends its season with a 25-6 record and as the national runner-up.