Books
Review: 'Little Witch Hazel' by Phoebe Wahl
Local author creates picture books for the ages
March 25, 2022 at 5:00 a.m.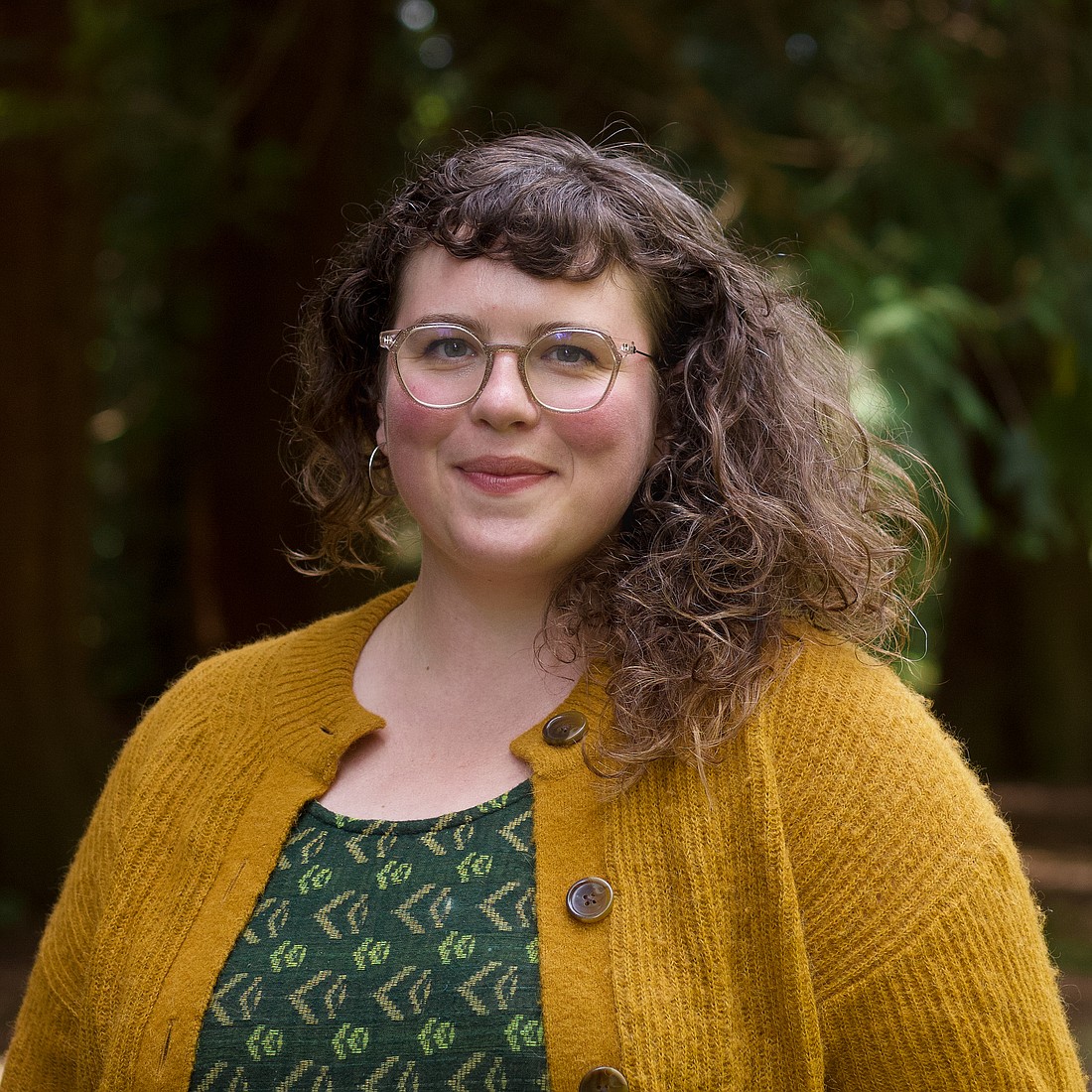 ---
---
Move over llamas, foxes and rainbow unicorns — this is the year of the gnome.
The fuzzy, pointy-hatted fellows are everywhere, on coffee mugs, tea towels, garden statuary and more. So it would be understandable if, at first glance, you mistook the rosy-cheeked character on the cover of local author-illustrator Phoebe Wahl's latest picture book for a gnome.  
But, as the title so clearly spells out, Little Witch Hazel is not a gnome, she's a witch, a tiny one, no bigger than a red-capped amanita mushroom. She lives in Mosswood Forest, which looks a lot like the woodlands around Whatcom County sprinkled with a dash of magic. Four gentle stories chronicle the seasons as Hazel tends to her friends and neighbors with her herbs and good deeds.
Wahl's illustrations are lush and nostalgic with details that invite repeated readings. Hazel even has tiny leg hairs to delight the astute observer. Wahl uses a limited color palette that complements the story and tone.
Her heroine is plucky, kind-hearted and courageous. Her messages of friendship and appreciating nature are gracefully delivered. "Little Witch Hazel" has the feel of a classic children's book and would make the perfect gift, as would reading it aloud with your favorite youngster.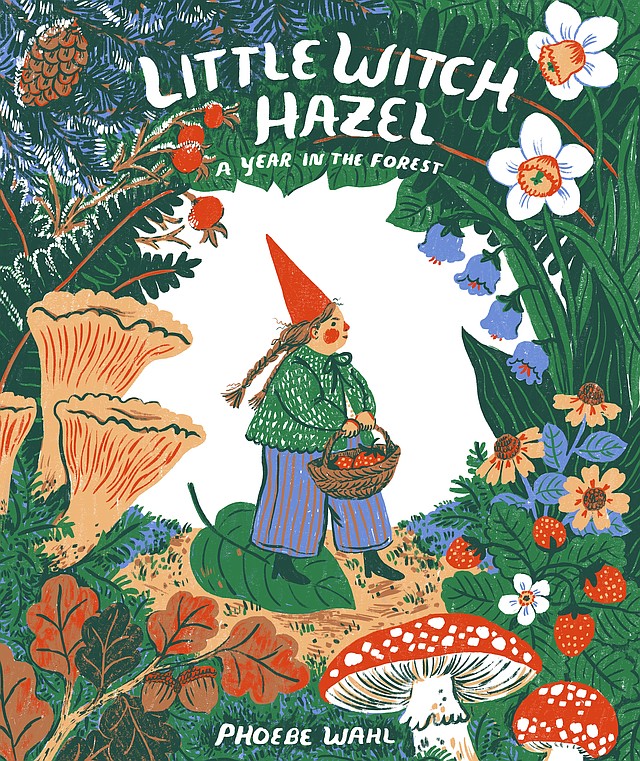 If you haven't read Wahl's other picture books, be sure to check them out from the library. Whatcom County Library System has multiple copies of "Sonya's Chickens," "Backyard Fairies" and "The Blue House," available at wcls.org.
Each book is gloriously illustrated using watercolor and collage. "Backyard Fairies" has obvious appeal to children who delight in creating fairy houses in their gardens or in the woods. "Sonya's Chickens" earned Wahl the Ezra Jack Keats New Illustrator Award. "The Blue House" feels like something quintessentially Bellingham — a touching story about a boy and his dad, who must leave their cozy blue rental home when the owner sells the property to developers.
Wahl crafts each page with loving detail and small jokes — album covers for Gordon Rightfoot, the Beverly Brothers and Black Shabbos for example. Wahl's stories are quiet and sweet, but not saccharine. Her illustrations harken from an earlier era — yet seem timeless. They're perfect bedtime reading, radiating calm and good feelings.
Wahl grew up in Washington and received a Bachelor of Fine Arts degree in Illustration from the Rhode Island School of Design. She now lives in Bellingham, where she owns a retail store at 112 Grand Avenue, Suite 101. You can also find her illustrations and designs on a variety of calendars, greeting cards and gift wrap at phoebewahl.shop. There are lots of gnomes to be found, in addition to witches, woodland creatures and floral designs. 
Last year, Wahl's artwork illustrated the People First Bellingham campaign for Initiatives 1 to 4, and she occasionally teaches illustration as an adjunct faculty member of Western Washington University.  
Writing and illustrating children's picture books is much more difficult than it may seem, and it takes an artist of Wahl's talent and experience to pull it off successfully. "Little Witch Hazel" shows that Wahl is in fine form and increasing her skill with each new book.
Christine Perkins is the executive director of the Whatcom County Library System, which brings the power of sharing to rural Whatcom County, including a wide variety of online resources at wcls.org/info.