Recreation
Pickleball: It's a big dill in Bellingham
Washington-born game to be state's official sport
March 16, 2022 at 4:50 a.m.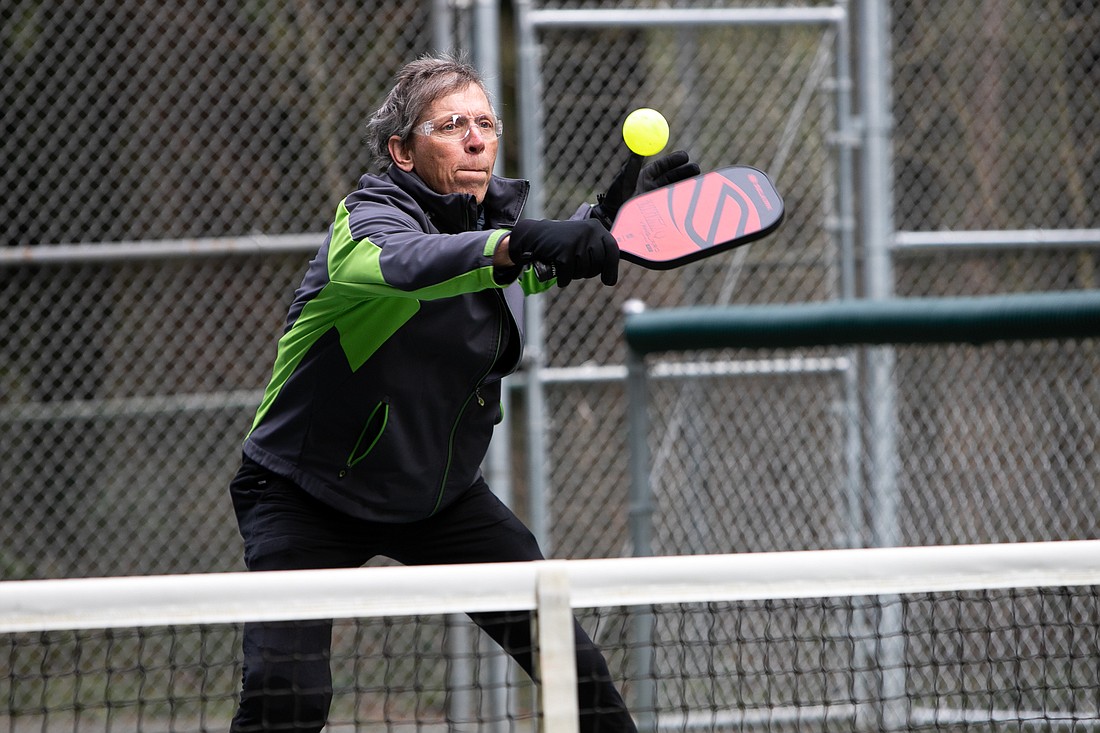 ---
---
Pickleball is about to become Washington's official state sport — and it's easy to understand its popularity. 
"Everybody can play," said Paul Orlowski, who often hits the courts four times a week.
Old, young, athletically gifted or not. It doesn't matter in the sport born on Bainbridge Island in 1965 and created with the intention of being accessible to all age groups and skill levels. 
Lawmakers sent a bill proclaiming pickleball as Washington's state sport to Gov. Jay Inslee on March 9. Pickleballers in Whatcom County have been enjoying the sport long before waiting for Inslee's signature. 
Pickleball is a mashup of badminton, squash, table tennis (aka ping-pong) and tennis. The origin of the name is highly controversial, believe it or not. It's either named after one of the founders' dogs or the "pickle boat" (a random group of rowers) in competitive rowing, Pickleball Magzine reported.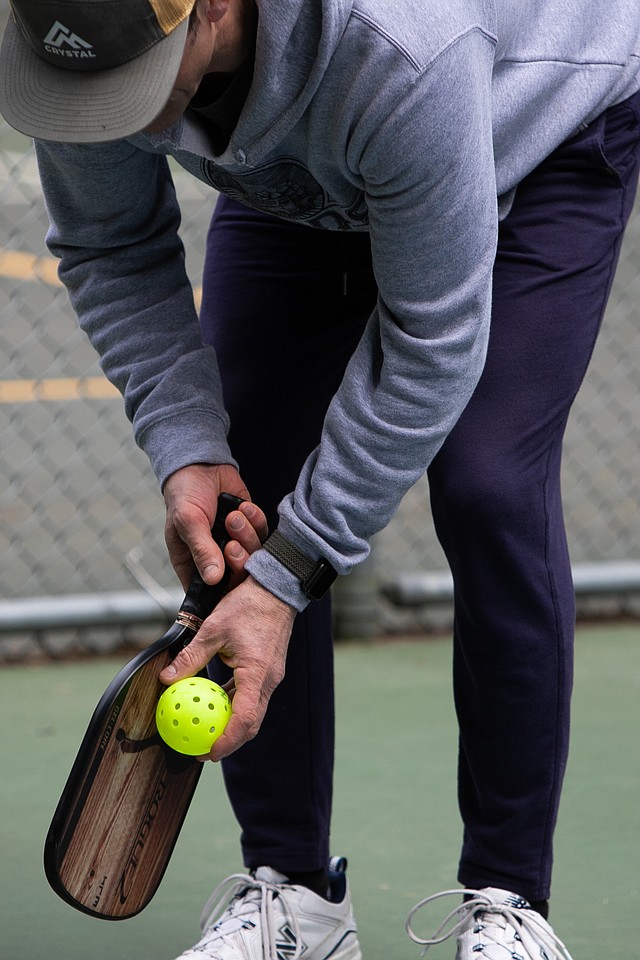 Cornwall and Elizabeth Park are the two most popular spots to play in the area, according to the Bellingham Pickleball Club. Players consistently come to crowd the courts no matter the weather conditions. 
"Pickleball is fabulous because it appeals to such a wide variety of people," said Orlowksi, who lives close to Fairhaven Park, where the game is also played. "Tennis players pick it up real quick, ping-pong players can spin the ball; but even folks with no prior experience can pick it up and have fun because it's an easy learning curve." 
When former Washington state lawmaker Joel Pritchard created the game with Bainbridge Island friends Bill Bell and Barney McCallum, the idea was to appeal to the masses.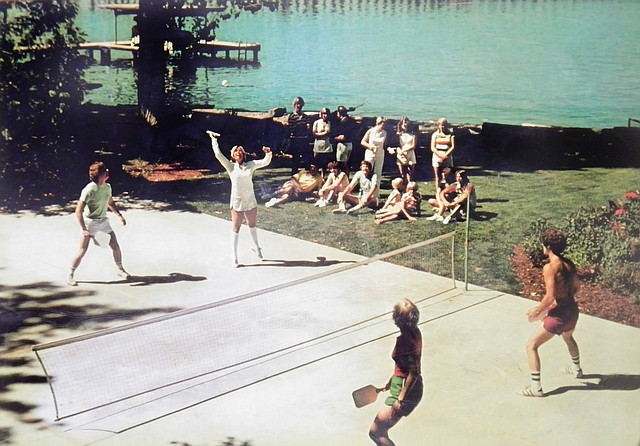 The cross-court serves are underhand and the ball must bounce once before it can be volleyed. Also, players can't enter a 7-foot non-volley zone to return the ball, so taller competitors don't have an advantage. 
Like tennis, pickleball can be played in singles or doubles. Participants just need a plastic Wiffle-like ball and wooden or composite paddles about twice the size of those used in ping-pong. No special sports apparel is needed.
Orlowski started playing pickleball after he retired two years ago. 
"It's very welcoming," he said. "You'll see a beginner and say, 'Hey, why don't you come join us?'" 
In the last couple of years Bellingham has become a hotbed for the sport, said Steve Dillon, president of the Bellingham Pickleball Club. The club has seen its membership grow from 200 members to 500 members since 2020.  
"It became a safe way for people to come together and have some fun," Dillon said of the COVID-19 pandemic limitations. "Pickleball has a unique combination of being social and being serious if you want to."
Because pickleball competitors aren't in close proximity to each other it has been one of the safer outdoor activities to do during the pandemic.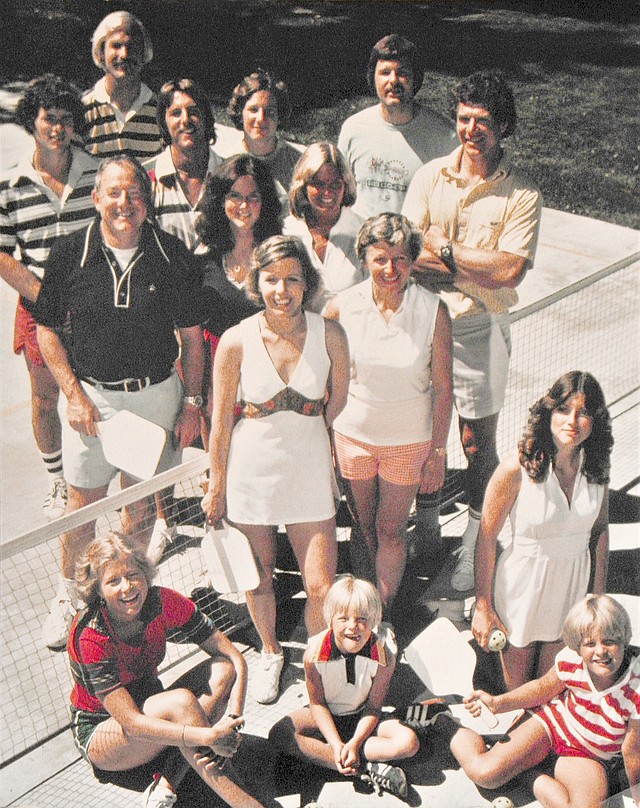 The Bellingham Pickleball Club offers skill sessions for new players. It also hosts open play events on dedicated courts where people of all skill levels can participate. 
The sport has become increasingly popular over the years, particularly with older people who might have lost a step from their athletic peak. 
"Some young people that go out there are agile and fast and they'll give me a pounding," Orlowski said. "But some older people really have the skills, they know exactly where they're aiming to get an advantage."
Pickleball has 4.8 million U.S. players, according to the USA Pickleball Association. Pickleball is Great executives said they scheduled 700 tournaments this year — twice as many as 2021.
The USA Pickleball Association has held a national championship since 2009; this year's event is scheduled for November in Indian Wells, California.
The Bainbridge Inaugural Founder's Day Tournament is still one of the more popular events because it is held around the original pickleball court, said Mike Hoxie, president of Pickleball is Great. The festivities are set to run Aug. 8-14, with registration opening in April.
Hoxie started playing pickleball 12 years ago and never looked back.
"I was unemployed and looking to network," said Hoxie, who lives in the Portland area but is in the process of moving to Phoenix. "It was one of those activities that I did to stay active and meet more people. Then, I found I really enjoyed it."  
Pickleball is also easy on the body. Kathy Rambousek, secretary of Pickleball is Great, said she has seen someone playing with a cane, a knee brace and a bungee cord attached to a shoe to hold the person's foot up.
But the social component is one of the greatest pulls. Many people have used pickleball as a way to socialize as they age, said Rambousek, who lives in Washougal, Clark County.
Rambousek came from a tennis background and immediately saw how welcoming the pickleball community was when she started playing nine years ago. 
"I've heard people tell me, 'My husband passed away last year and if I didn't have pickleball I'd be by myself,'" Rambousek said. "It develops a new community of people no matter where you go."