COVID-19
Looking back: 2 years of COVID-19
Community members, health professionals share their stories
March 16, 2022 at 4:30 a.m.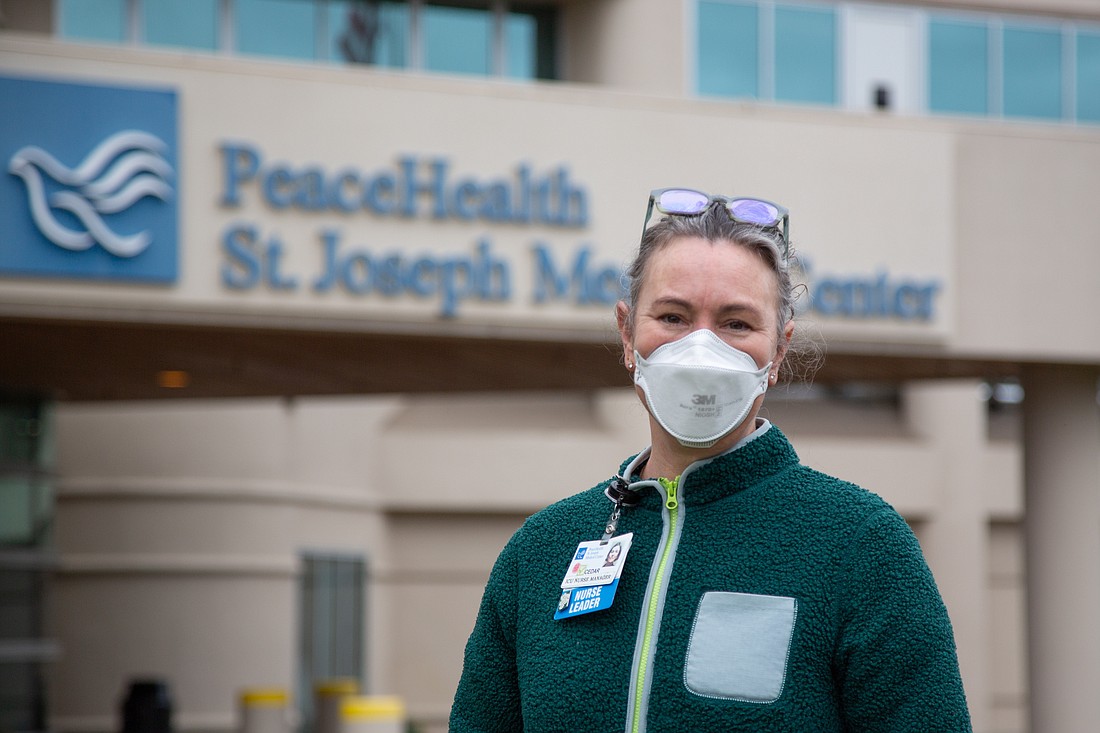 ---
---
Everything changed on March 15, 2020, the day Gov. Jay Inslee announced he would order a temporary shutdown of restaurants, bars, and entertainment and recreational facilities because of the novel coronavirus.
Schools closed eventually, indoor church services were banned and office buildings became ghost towns. The economy spiraled as millions of people lost jobs to face uncertain futures. 
The highly contagious coronavirus stressed the hospital system to a breaking point and birthed conspiracy theories that spread distrust of medical science even as vaccines have proven effective.
March 15 became a historical bookmark for how much life changed since the deadly virus broke out in Wuhan, China, in late 2019, exploding into a pandemic that has claimed nearly 1 million lives in the United States and 6 million worldwide.
The two-year anniversary is marked by decreasing case rates in many countries and an easing of restrictions, including the lifting of Washington's mask mandate on March 12. 
The last two years have been challenging, however. The experience has brought about a new appreciation for many people's core values and relationships.
A Whatcom County high school student, schoolteacher, veterinarian, restaurateur and health care administrator recently shared their experiences with Cascadia Daily News.
The student
"2020 felt like robbed time," said Owen Sayers, 18, who was a Sehome High School sophomore at the start of the school's shutdown.
Sayers, an artist, World War I re-enactor and self-described "deep thinker," found himself catapulted into seclusion and online learning in March 2020.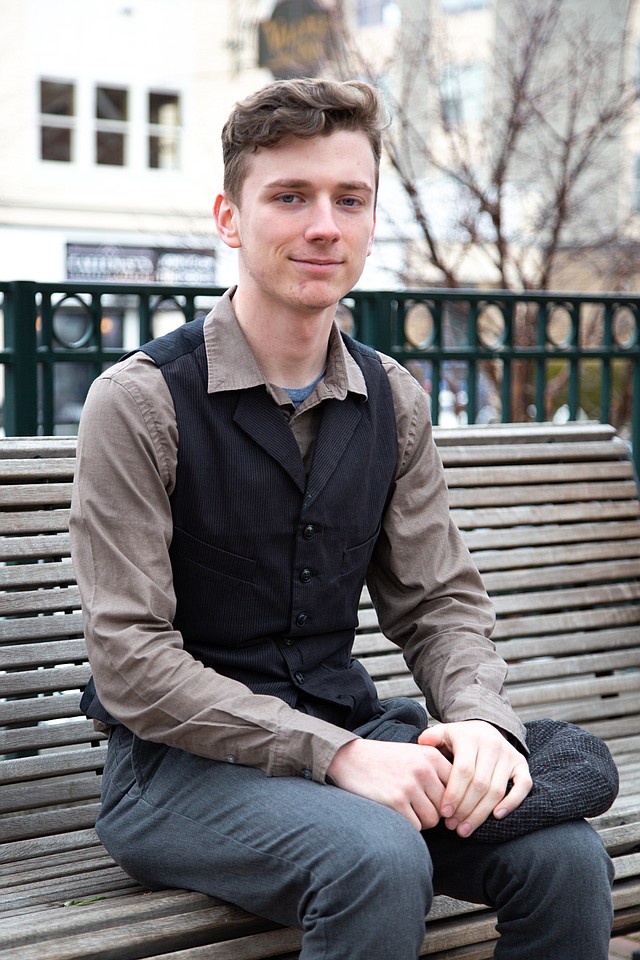 For him, and many students, the past two years have been a blur of Zoom calls and socially-distanced gatherings. And while he said he didn't learn much in his online classes, the pandemic taught him to put minor inconveniences into perspective.
"I saw two different things whenever it came to the news on COVID," Sayers said. "It was people who were literally dying of the virus and people who were figuratively dying because they couldn't get a haircut."
The contrast prompted Sayers to reflect on his view of life's stresses. Canceled plans with friends and delayed WWI reenactments disappointed him at first, but he came to realize he couldn't control what was happening.
What he could control was his attitude about it.
"If you ever tried walking around on a rainy day, it seems gloomy and sad, but I've had many hikes in the rain that are just happy and uplifting," Sayers said. "That's kind of when I realized it's your perspective that matters."
The schoolteacher
School closures and distanced learning also demanded new approaches from teachers.
Victoria Caswell of the Lummi Nation taught English and advised the yearbook at a Spokane high school when the pandemic struck.
Caswell, 34, immersed herself in teaching after she moved to Spokane with her husband in 2016. She bonded with her students, whom she taught from their freshman to senior years, and she quickly became consumed by her work.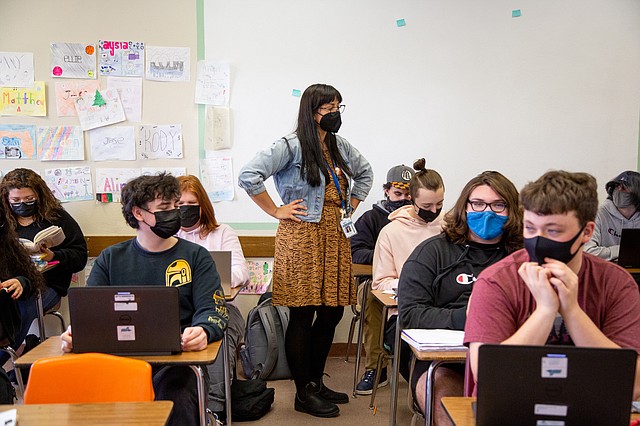 "When I first moved there, we agreed I'll give this a year," Caswell said. "Then it turned into five (years) ridiculously fast, but the reason I stuck with it was because of those kids."
But the missed milestone of graduation and the trials of online teaching left her feeling disconnected from her students. 
"You would be talking to them, and there'd be no one there," Caswell said. "That got discouraging."
As the life Caswell built around her students crumbled, her appreciation deepened for the people who were still checking in on her regularly: her family.
"I kind of lost the bit of connection I had to (Spokane)," Caswell said. "So, it became more important to me to be in a place where I had support and I had family."
Last summer, she and her husband relocated to Bellingham, where she took a job teaching 11th grade English and yearbook at Ferndale High School. Her family is now a 20-minute drive away. 
"I realized what's important is family and connection and things outside of work," Caswell said.
The veterinarian
The importance of family was also revealed during the lockdown to Tamara Godbey, a veterinarian at Fairhaven Veterinary Hospital.
A client of the animal hospital was one of the first people in Whatcom County to test positive for COVID-19. The client had interacted with several staff members, possibly exposing them to the virus, and Godbey received a call from the county health department. 
The early experience brought home the seriousness of the disease. Godbey worried about bringing the virus home to her family and also about visiting her parents and older relatives on the East Coast.
"If I fly there, what's my exposure? Am I going to take a disease that maybe I don't know that I have to older family members?" she said, adding that not being able to visit them was the worst part of the past two years.
While dealing with the stress of being away from family, Godbey, 50, had to adapt to new stresses at the veterinary hospital. The staff quickly established curbside service, allowing only animals, not humans, into the building to avoid unnecessary exposure.
"The running joke in the veterinary world is we loved curbside because we had the animal and not the client," she said.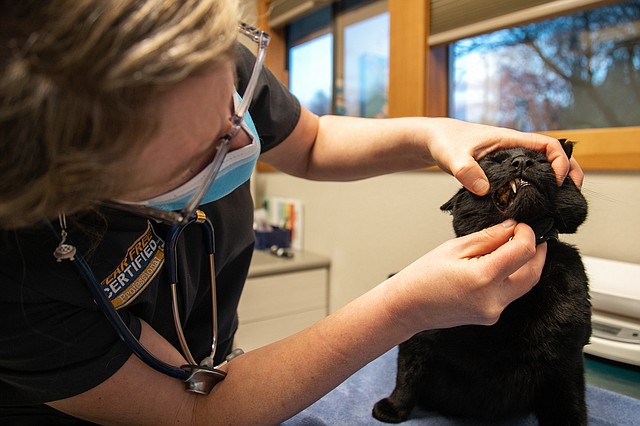 The hospital delayed wellness exams and focused on the most critical appointments. The vets began practicing telemedicine and limiting staff in the building to decrease the chance that they'd lose an entire team. 
"Vets are all about change. Of course, we can adapt to change because we adapt to change on a daily basis," Godbey said, adding that even pre-pandemic vet service was chaotic and unpredictable.
The restaurateur
Another industry forced to adjust its procedures with the onset of the pandemic was food service.
Maria Jose Avila, general manager of Tadeo's Mexican Restaurant and daughter of the owners, said adapting to change helped save the family business. 
After being approached by a representative for Uber Eats in 2019, Maria Jose encouraged her parents, Horacio and Maria Luisa Avila, to enroll in the program and other online ordering services.
"If we hadn't done that, we definitely would have been one of those businesses that wouldn't have made it," Maria Jose Avila said.
With the systems already in place, the family quickly pivoted to online sales when Inslee ordered restaurants to close for in-person dining four days after the pandemic was declared on March 11. They were able to keep all their employees — unlike the hundreds of Whatcom County businesses that laid off or furloughed workers in 2020.
The experience taught Avila, 24, to be prepared for anything, including future pandemics.
"If the government can tell you to stay in your house and shut down your business, anything can happen now," she said. "It feels like a different reality in a way."
Avila and her family also discovered how much their customers value their restaurant. Regulars came by to offer words of encouragement and even money to help them stay open.
"That really meant a lot to us," Avila said. "It showed us that the relationships we form with them are pretty strong."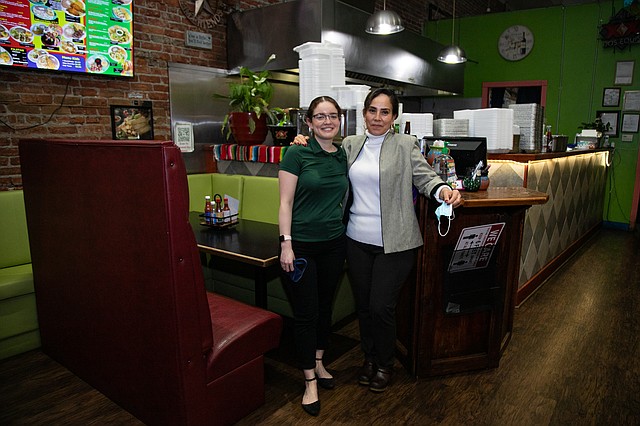 Avila plans to continue with the family business, which had been her mother's dream since before they moved from Mexico to Bellingham in 2004. The 15-year-old establishment still thrives on Holly Street, thanks to its adaptability and community support, Avila said.
"During hard times, that's when people come together," she said.
The health care administrator
Coming together also proved essential for those at the frontlines of the pandemic: healthcare workers.
With a sudden influx of patients sick with COVID-19, hospitals and public health agencies worked to find collaborative solutions that would enable them to care for everyone.
"From the earliest days of the pandemic, we realized that we couldn't face this challenge alone," said Charles Prosper, chief executive of the PeaceHealth Northwest network.
Hospitals partnered with county and state health departments, local businesses and government officials to keep hospital staff up to date on the latest guidance regarding the virus, Prosper said. Within hospitals, physicians and nurses from all departments came together to care for surges of critically-ill COVID patients in the intensive care unit.
"Our skill sets may have been different, but the caring was the same, putting the patient at the center," said Cedar Anderson, ICU nurse manager at PeaceHealth St. Joseph Medical Center.
Caring for patients with COVID-19 came with the extra burden of wearing full personal protective equipment, including a gown and respirator helmets that filtered the surrounding air.
Physical isolation from the virus helped protect frontline caregivers from the virus but also made it difficult to interact with co-workers. Additional social isolation outside of work added to the stress these nurses faced.
"It created a lack of being able to decompress," Anderson, 48, said. "It became very weighted for the staff. Not only are they feeling physically weighted, but they're feeling emotionally weighted."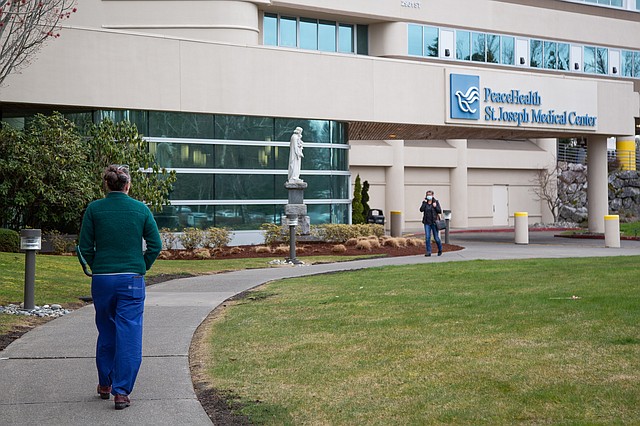 The stress of the pandemic provoked some nurses to quit or begin travel nursing, and PeaceHealth St. Joseph Medical Center has seen a higher-than-average turnover rate these past two years, Prosper said. 
He also said the outpouring of support from community members helped boost morale.
"From donated meals, hand-painted signs of support and hand-written notes of appreciation, our caregivers were overwhelmed with love and acknowledgment for their work," Prosper said.
Though declining case rates in Washington are a promising start to the third year of the pandemic, healthcare officials and the public are bracing for another wave.
"While we may be tired of this virus, it's not tired of us," Secretary of Health Dr. Umair Shah told Cascadia Daily News. "Yes, we've made a lot of progress. Yes, we've done a lot over two years, but we also have a path ahead where we have to coexist with COVID-19."