Government
Big state budget surplus comes to Whatcom, Skagit
Lawmakers bring home transportation, construction projects
March 16, 2022 at 7:30 a.m.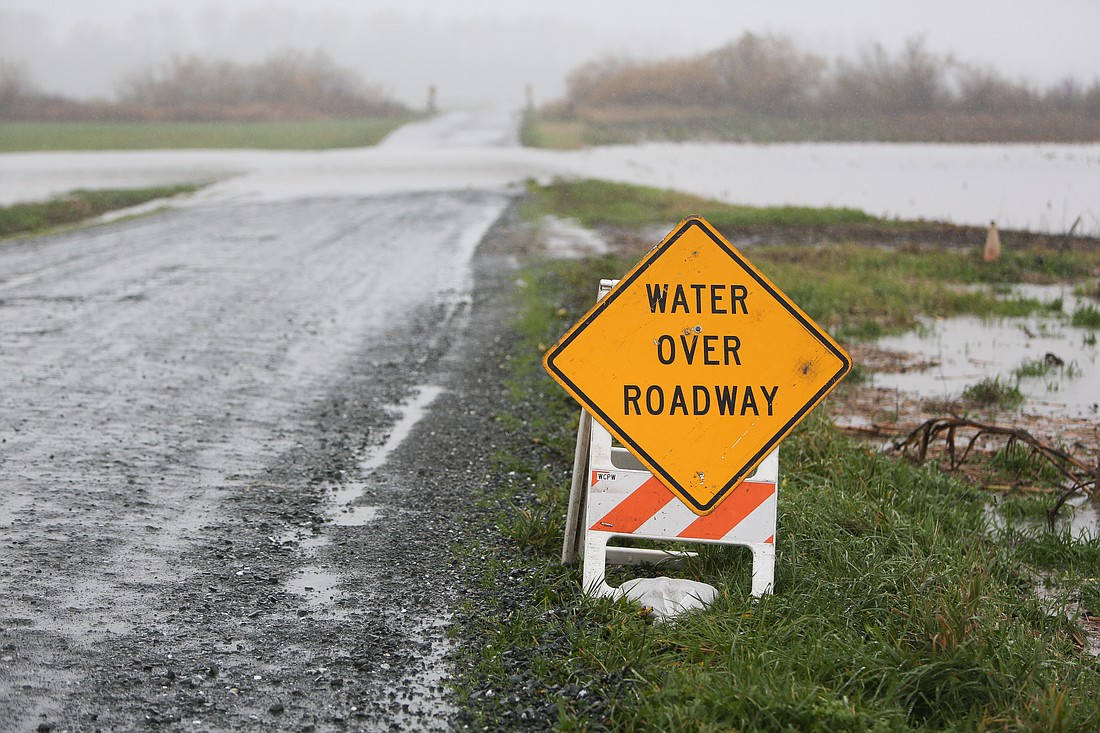 ---
---
Slater Road will be elevated above troublesome floodwaters. A new electric ferry will get people to Guemes Island. North Whatcom schools are getting safer routes for walkers and bicyclists.
Flush with higher-than-expected revenues, the Legislature last week added billions of dollars in spending to the state's construction and transportation budgets. Millions were earmarked for Whatcom and Skagit counties, for road projects, child-care centers and flood repairs.
The top big-ticket item the state is funding in Whatcom County is $10.1 million for restarting the Intalco aluminum smelter on Cherry Point. Nooksack Valley School District is getting $2 million for flood repairs, and $1.5 million will go toward the first phase of a new City Hall in Ferndale. 
A new child-care center at Laurel and Forest streets in Bellingham is now fully funded, with $773,000 from the state, Rep. Alex Ramel said. 
"One of the things we've seen emerge from the pandemic is how difficult it is for families to get child care right now, so this is one more important step in that direction," said Ramel, a House Democrat who lives in Bellingham.
In Skagit County, the capital budget provides $4 million for a $45 million expansion of the Mount Vernon Library. The La Conner Regional Library is getting $640,000, and Skagit Valley YMCA will receive $495,000 for homeless youth facilities.
A separate budget for transportation projects includes $14 million to elevate Slater Road in flood-prone areas, with an eye to improving access to the Lummi Reservation. 
Ramel credited Rep. Sharon Shewmake, whose 42nd Legislative District includes Slater Road.
"Because of Sharon's dogged advocacy and because of the flooding that occurred in Whatcom County, that project got singled out and funded," Ramel said.
Shewmake counted Slater Road as one of the "big wins" in the transportation budget. Another win went to Kendall, where community members advocated for a bicycle and pedestrian trail after a 14-year-old boy was struck by a car and killed in 2016 while riding his bicycle on Highway 547. Shewmake learned about the trail idea during her 2018 election campaign.
"The more I learned, the more my heart went out to that community," Shewmake said. This year's transportation budget includes $4.129 million to build the Kendall Trail, which will connect Kendall Elementary School and the East Whatcom Regional Resource Center. Shewmake's district is also getting $3 million to put sidewalks and a bike lane on Bradley Road near Lynden High School.
The 16-year transportation package passed in this year's legislative session includes $14 million for a new Guemes Island ferry, which runs between the island and Anacortes. The 40-year-old M/V Guemes will be replaced with an all-electric vessel. 
"With funding from the Climate Commitment Act, we'll pull those large diesel motors out of the Salish Sea and provide reliable transportation to Guemes Island," Skagit County Commissioner Lisa Janicki said in a press release.
Republicans weren't involved in crafting the transportation package, and they criticized Democrats for spending so much of the state's excess revenue rather than providing tax breaks.
"Budget writers missed an opportunity to provide meaningful tax relief at a time when the state had a massive budget surplus and families are struggling with high inflation and gas prices," House Republican leader J.T. Wilcox wrote in a session update email on March 10.