The A-List
A&E Calendar: Equinox entertainment and market news
March 16, 2022 at 5:10 a.m.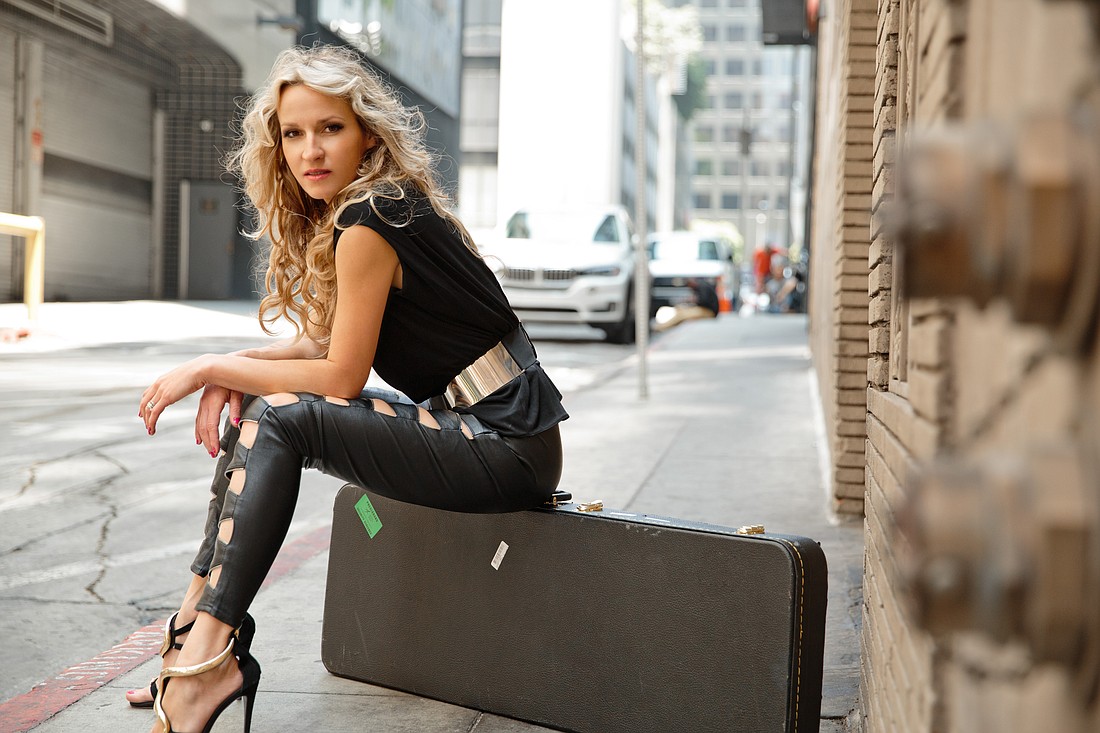 ---
---
Wednesday, March 16
Music Makes the World Go Round
7:30 p.m. McIntyre Hall, 2501 E. College Way, Mount Vernon
Travel the world in sound when the Skagit Valley College Music Department presents this lively concert with special guest La Venture Marimbas. From mariachi to marimbas, you will feel the music. Tickets are $5-$15. Info: mcintyrehall.org 
Thursday, March 17
St. Patrick's Day Party
3 p.m. to 9 p.m., Twin Sisters Brewing Co., 500 Carolina St. 
Celebrate St. Patrick's Day at Twin Sisters Brewing. Keep the Bellingham Green Glass when you purchase a pint of your favorite beer, and starting at 6 p.m., dance into the night with a live performance by Maguire's Kick. Info: twinsistersbrewing.com 
Circadia: Origins of Equinox
8 p.m., Bellingham Circus Guild, 1401 6th St. 
The Bellingham Circus Guild and Hot Damn Scandal team up to present "Circadia: Origins of Equinox" at 8 p.m. Thursday, 6 p.m. and 9 p.m. Friday and Saturday, and 4 p.m Sunday at the Cirque Lab. Audiences can witness the story of how the moon and the sun began their dance around the world through feats of incredible dexterity, death-defying aerial splendor and original music. Tickets are $12-$25. Info: bellinghamcircusguild.com 
Friday, March 18
Artist Demos 
11 a.m. to 3 p.m., La Conner Artists Gallery, 128 S. First St.
As part of the La Conner Daffodil Festival and to celebrate the event's 10th anniversary, artist demos will take place from Fridays and Saturdays through March at the cooperative space. The event also includes live music, discounts and more. Info: 360-399-1660
Red Barn Market
6 p.m. to 9 p.m., NW Washington Fairgrounds, Lynden
Peruse a combination of home decor, craft, vintage, boutique clothing and other treasures at the eighth annual Red Barn Market event taking place Friday and 10 a.m. to 4 p.m Saturday. Free samples at Sweetly Baked Cookie Co.'s booth, raffles and more will be part of the fun. VIP tickets are available for early entry on Friday. Info: redbarnmarketevents.com
Disney's High School Musical
7 p.m., Anacortes High School, 1600 20th St.
Watch what happens when the status quo is challenged when Anacortes Community Theatre concludes its run of "Disney's High School Musical" at 7 p.m. Thursday through Saturday, and 2 p.m. Sunday at Brodniak Hall. Tickets are $7-$17. Info: acttheatre.com 
Early Music Festival
7 p.m., St. Paul's Episcopal Church, 2117 Walnut St. 
"Russian Guitar & Beethoven's Flute for Our Ukrainian Friends" will be the focus of Salish Sea Early Music Festival concerts Friday in Bellingham and 3 p.m. Sunday in Mount Vernon at Fir-Conway Lutheran Church, 18101 Fir Island Rd. Guitarist Oleg Timofeyev and flutist Jeffrey Cohan will be the featured performers. Suggested donation is $15 to $25. Entry is free for those 18 years old or younger. Info: salishseafestival.org 
Serial Killers
7:30 p.m. and 9:30 p.m., Sylvia Center, 207 Prospect St.
This competitive short play tournament by iDiOM Theater sees teams presenting original serial plays every Friday and Saturday through March 26. Each night, audience members vote for the play they'd like to see taken out of the competition, and the team with the most votes is "murdered." If you miss a week, a recap team fills you in on the action. Tickets are $5-$15; passes are available. Info: sylviacenterforthearts.org 
Saturday, March 19
Winter Farmers Market 
10 a.m. to 2 p.m., Depot Market Square, 1100 Railroad Ave.
Attend the Bellingham Farmers Market's monthly Winter Market, where patrons peruse a wide variety of locally produced goods such as craft items, fresh produce, jam, fermented products and cheese. The market opens on a weekly basis on Saturday, April 2. For a full list of participating vendors, sign up for the customer newsletter, available on the Bellingham Farmers Market's website. Per updated state mandates related to COVID-19, the wearing of masks will be recommended, but not required. Info: bellinghamfarmers.org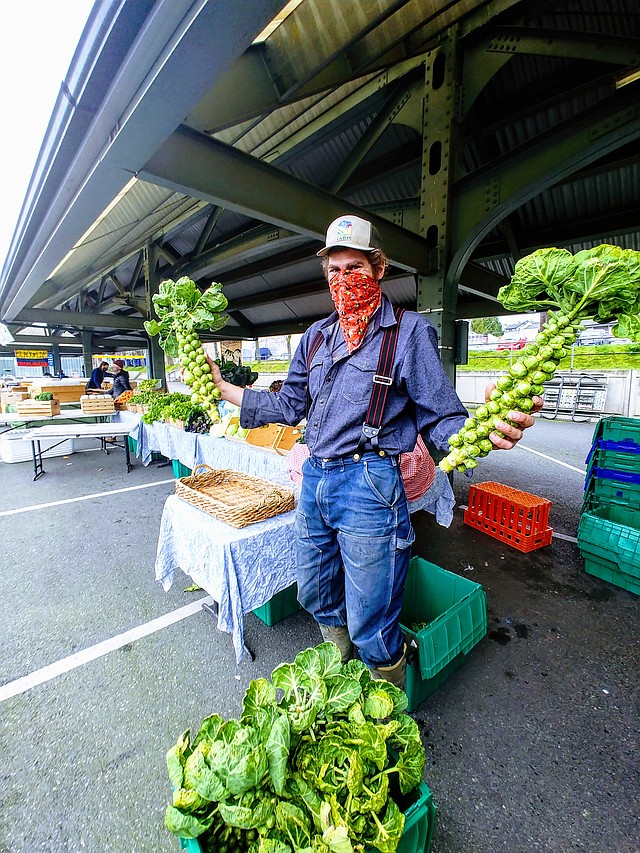 Bellingham Dockside Market
10 a.m. to 2 p.m., Squalicum Harbor
Bellingham SeaFeast, the Port of Bellingham, and the Working Waterfront Coalition of Whatcom County join forces for a bimonthly Bellingham Dockside Market at Gate 5 or 7 (follow the plethora of signs). Product availability and sale dates throughout the seasons vary; the operation of the market reflects the dynamic circumstances local fisher-folks navigate. Check the market's Facebook page prior to sale days to see what sort of fresh and frozen seafood will be available. Info: bellinghamseafeast.org 
Wedding Expo
11 a.m. to 3 p.m., Mount Baker Theatre, 104 N. Commercial St. 
Start planning your special day by meeting a variety of local and regional vendors who will help with ideas and suggestions for your wedding. Explore the unique historical building and discover the many rooms, each one a great space for wedding ceremonies and receptions. Entry is $5. Info: mountbakertheatre.com 
Semiahmoo Sips
2 p.m. to 4 p.m., Semiahmoo Resort, 9565 Semiahmoo Pkwy, Blaine 
At this weekly event, a sommelier pours samples of four different wines from a rotating menu while you snack on charcuterie and cheeses. Feel free to walk around the resort and mingle, and then come back to grab your favorite bottle. Entry is $20. No reservations are necessary. Info: semiahmoo.com 
Monday, March 21
Happy Hour Music Mondays
3:30 p.m. to 5:30 p.m. Firehouse Arts and Events Center, 1314 Harris Ave. 
Paul Klein will perform at this weekly concert featuring local artists. The main space will have limited seating at tables (cabaret style) for relaxed listening. Entry is free; but tips are encouraged. Info: firehouseperformingarts.com 
Tuesday, March 22
Shoal Water
6 p.m. on Zoom
Village Books presents "Kip Robinson Greenthal in Conversation with Brenda Peterson" in an online event focused on the Lopez Island author's debut book, "Shoal Water." The tale takes place in a remote Nova Scotia fishing village, where a couple disillusioned by the Vietnam war and troubled by their own past have left the United States in search of a simpler life. Info: villagebooks.com  
Wednesday, March 23 
Ana Popovic 
7:30 p.m., Lincoln Theatre, 712 S. First St., Mount Vernon 
The modern blues guitarist, singer and songwriter celebrates 20 years as a touring musician at a high-energy concert showcasing her mesmerizing talents and her new album, "Live for LIVE." She and her six-piece band have toured tirelessly, sharing stages with B.B. King, Buddy Guy, Jeff Beck, Joe Bonamassa and many others. Tickets are $25-$40. Info: lincolntheatre.org   
The A-List appears weekly on Wednesdays.