Basketball
WWU women advance to Monday NCAA regional final
Vikings beat rival Central Wildcats, 64-58
March 12, 2022 at 8:30 p.m.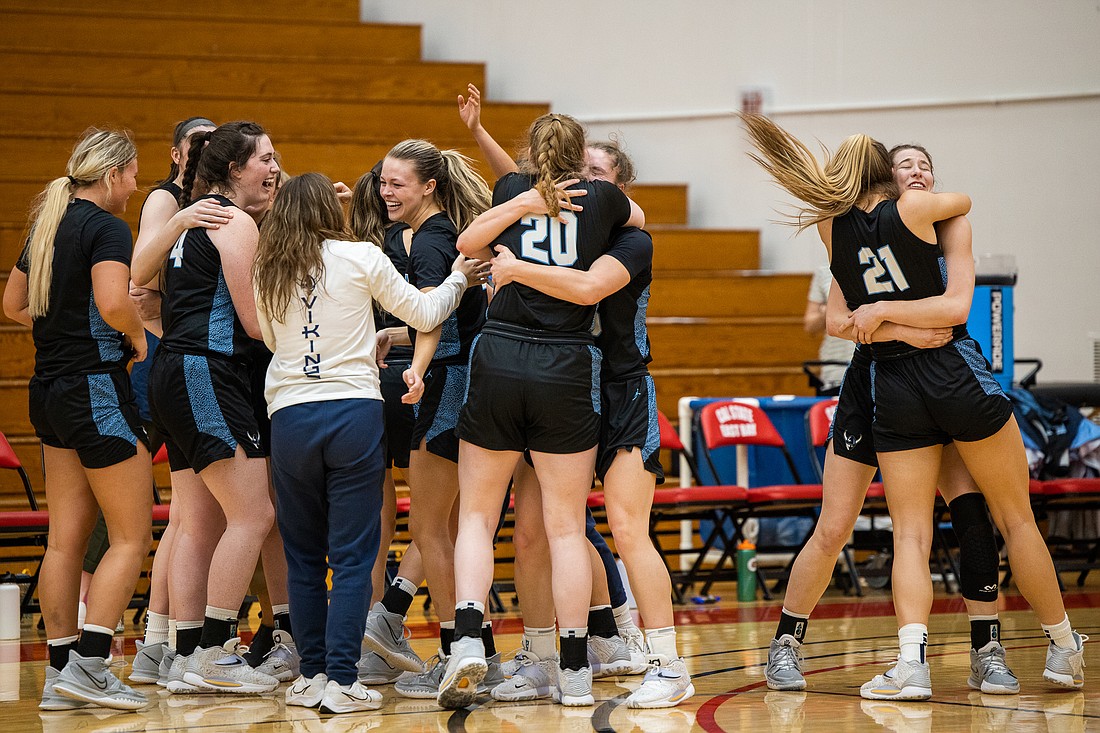 ---
---
Trailing by seven points in the fourth quarter with a season hanging in the balance, Western Washington clawed back when it mattered most to upset conference rival Central Washington, 64-58 Saturday, advancing to Monday's NCAA Division II West Region final in Hayward, California. 
Western (22-5) will play No. 1 seed Cal State East Bay, an 82-74 winner over No. 5 Azusa Pacific at 7 p.m. Monday for the West Region title and a trip to the NCAA Division II Elite Eight in Birmingham, Ala.
Western is ranked No. 25 in the nation in the Women's Basketball Coaches Association poll going into the tournament. Asuza Pacific is No. 9 and Cal State East Bay is No. 15.
In the fourth season meeting between the two Great Northwest Athletic Conference teams, No. 3 seed Western outscored No. 2 seed CWU 21-8 in the final quarter just one week after CWU dominated in beating the Vikings for the conference tournament crown. 
"We had a little bit of a rough GNAC tournament and didn't feel like we played our best," said Western Coach Carmen Dolfo. "I'm just so proud — they regrouped, they assumed responsibility and they just kind of got to work. This just feels great. I think we all can agree we just want to keep playing."
Western shot 43.3% from the field (26-for-60), including 8-for-14 (.571) in the fourth quarter. Western, 16-3 on the road this year, reaches the regional final, also known as the NCAA Division II Sweet Sixteen, for the fourth time in coach Dolfo's 31 seasons. It advanced to the Elite Eight in 2000 and 2013.
The Vikings, down by as many as 10 points early and trailing for most of the game, took the lead after sophomore forward Brooke Walling's fierce box-out on the defensive end and layup with 6:21 left in the game to lead, 51-50. It was Western's first lead since late in the first half.
Central (24-8) came back to tie at 53, but Walling's quick lay-in made it 55-53 with 4:03 left. Then, in the span of 20 seconds, Western's lead suddenly looked precarious. With Western up by two with 2:20 remaining, starting point guard Avery Dykstra, the GNAC defensive player of the year, fouled out. 
With two minutes left, the 6-foot-3 Walling, locked in a fierce, physical battle with Central star Samantha Bowman much of the game, appeared to turn her ankle and was helped from the court, both arms around teammates' shoulders. She did not return.
But just like it had all season, when faced with injury and upheaval, Western adjusted. And the Vikings' bench led the way.
Walling was replaced by 6-foot-1 freshman center Truitt Reilly, who had seen just a few minutes of playing time in the game. Riley Dykstra also returned to the game, replacing her sister. And senior Gracie Castaneda came off the bench to bring the ball up court. 
What could have been the Vikings' lowest point became their finest hour. Their trademark defense held CWU to 3-of-19 shooting in the final 10 minutes. Western's 17-6 rebounding edge in the quarter made the difference, keeping the ball out of the hands of Central's big scorers Bowman, Kassidy Malcolm and Kizzah Maltezo.
Conference Freshman Player of the Year Riley Dykstra, from Everson and Lynden Christian High School, scored on a layup for 57-53 with 1:35 left. Reilly hit another layup with 45.5 seconds left for a 59-53 lead, part of a 6-0 run that was the game's turning point.
With Central repeatedly fouling to stop the clock, Western hit enough free throws down the stretch to win it, including Riley Dykstra's pair with 6.3 seconds left to seal the victory.
Walling scored a career-high 19 points and had four rebounds. Emma Duff, the first-team all-conference player and NCAA Division II All-West Region second-team selection, scored 13 points and had 11 rebounds.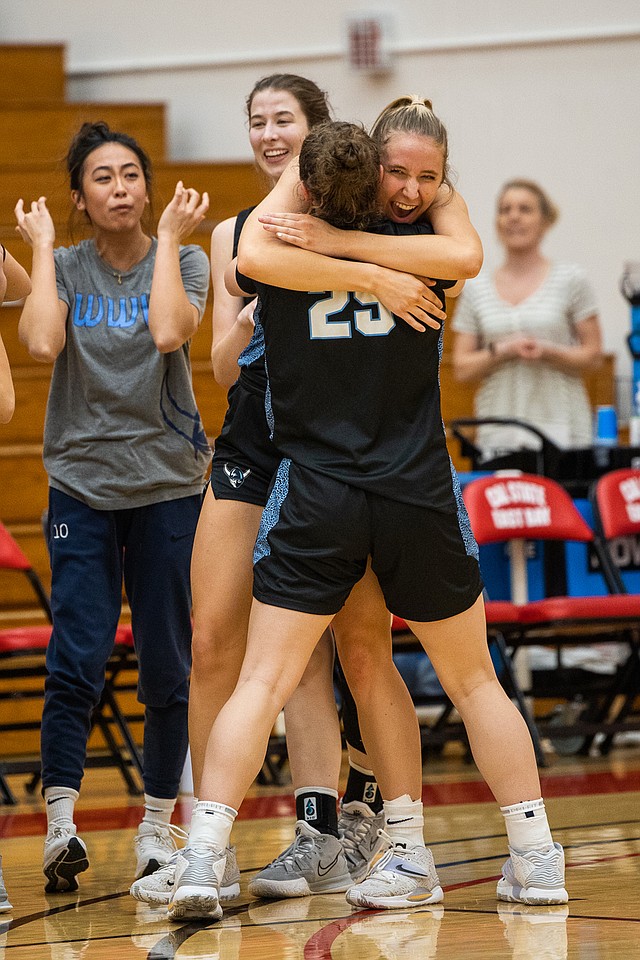 Walling and Duff combined for half of Western's total points. Riley Dykstra had seven points and 10 rebounds and Olson pitched in seven points and four assists.
GNAC Player of the Year Malcolm scored 17 points for Central and Bowman, who entered the postseason leading the nation in rebound average, had 12 points and 15 rebounds.