Music
The Blue Room blasts off
Opening weekend at the all-ages Bellingham venue rocks the house
March 9, 2022 at 2:00 p.m.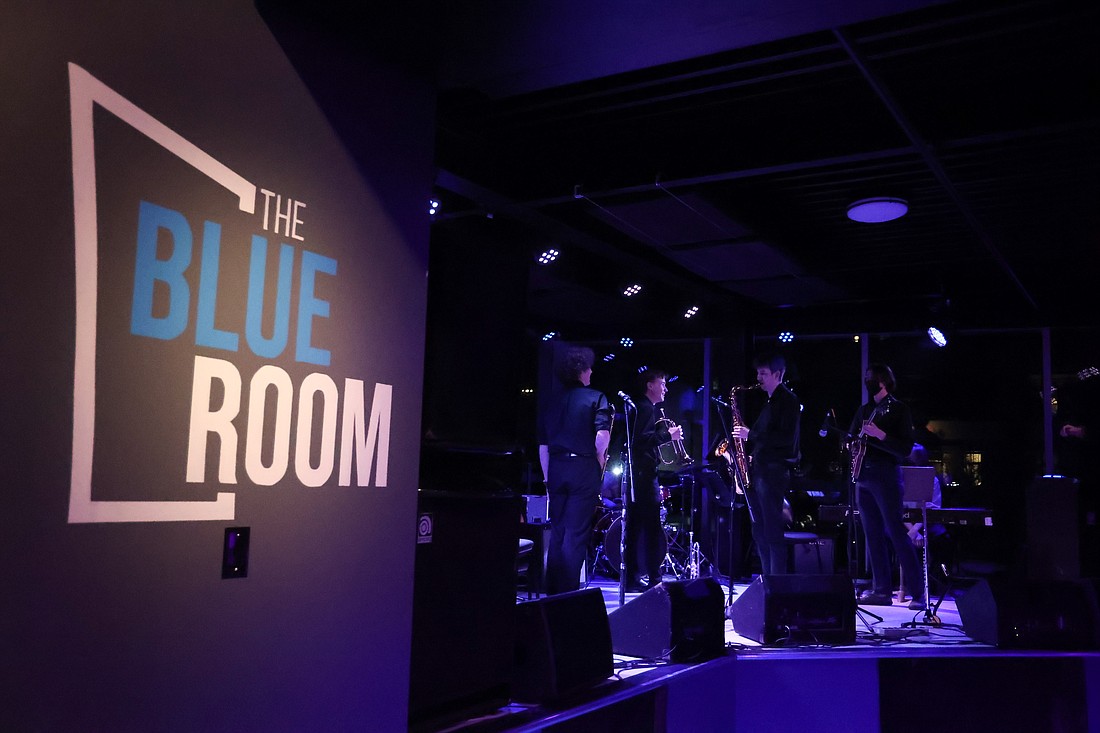 ---
---
The Blue Room, a new all-ages entertainment venue, burst into the Bellingham music scene with back-to-back shows Friday, March 4 and Saturday, March 5.
Friday night rocked the house with performances by indie rock artists Foxy Apollo, Roland Olayvar and CERAS. The doors opened and a mosh pit quickly formed as guests poured in. In the blink of an eye, the last ticket was purchased.
It was official: The Blue Room sold-out opening night.
For a college town that is bustling with breweries and bars, this venue turns the tables by creating a space that welcomes all ages.
Co-founders Ben Hodson, Nick Hastings and Martijn Wall started The Blue Room Project as a passion-fueled venture. As musicians themselves, they deeply value spaces where community members can gather to enjoy live music.
"This place is so special because it can't be anything without the community and that's what it's made for," Wall said.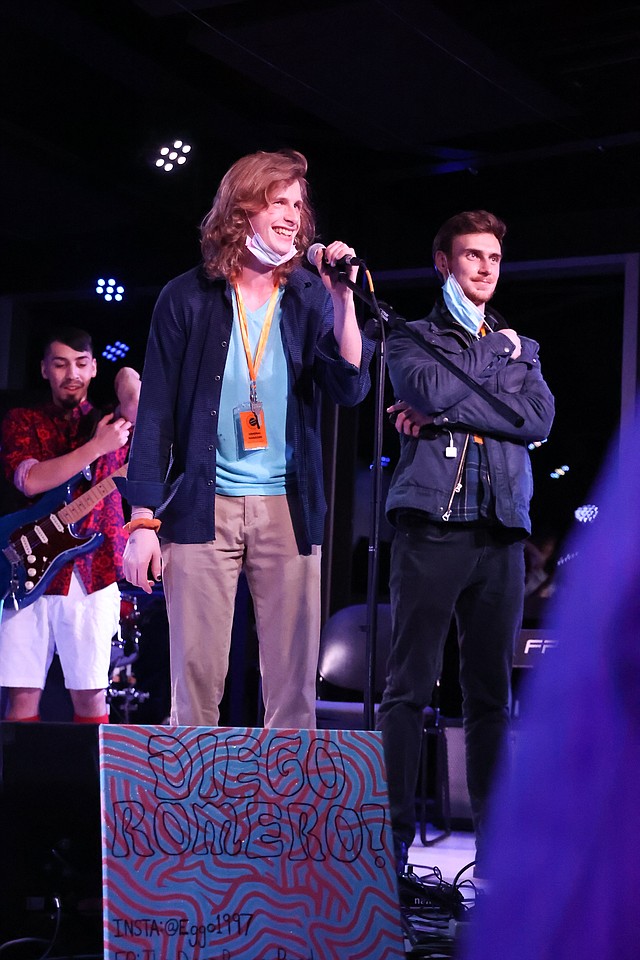 By hosting events in the alcohol- and substance-free venue, The Blue Room team is unlocking the potential for increased community inclusion. Not only does the venue allow guests of all ages to attend events but young entertainers are encouraged to perform as well.
"There's a big gap in this city between just starting and professional performers, there's no intermediate level," Wall said. "It's important for this space to be available for younger people who want their shot onstage."
The Bellingham venue has the familiar energy of a house party while enforcing a safe, inclusive space. Sitting on the corner of Railroad Avenue and Holly Street, The Blue Room overlooks Downtown Bellingham from the second story.
Large windows stretch behind and around the corner stage, allowing for a perfect view as the sun begins to set beyond the cityscape.
The Blue Room floor manager, Olivia Gervais, believes the location plays a significant role in the euphoric feeling that guests experience when they attend live shows.
"I love that we're up in the sky," Gervais said. "You're floating on cloud nine up here."
The blissful energy of The Blue Room sets the tone for a wide range of performance possibilities.
After the Friday night rock show, the venue transformed Saturday night for Western Washington University's jazz ensembles and the Diego Romero Band.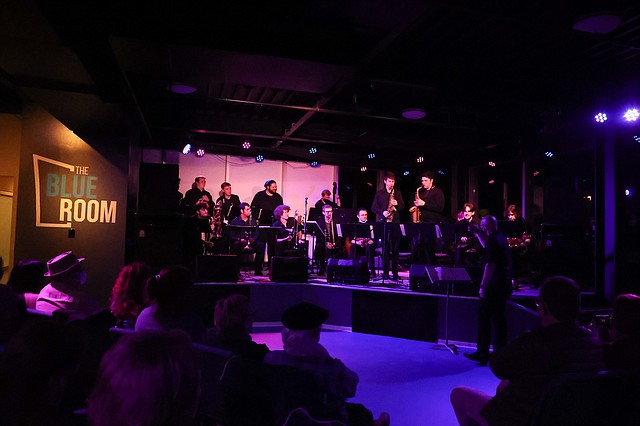 As trumpets blazed to life, people couldn't help but move. With heads nodding and hips swaying, the crowd was entranced by the melodious performances.
The lively Saturday night jazz and blues show drew a wide array of guests including Olivia Hammond and Peighton O'Shea.
"I found out about the Blue Room and one of my worries was if I needed to be 21 or not," O'Shea said. "Once I saw 'all-ages venue' I was like, 'Let's go!'"
Hammond dreamt of attending a live jazz performance for her birthday but many of the shows in Bellingham only allowed patrons who were 21 or older. When O'Shea treated her to a night at The Blue Room, she was ecstatic.
"There are opportunities where you want to go somewhere but it has that age restriction," Hammond said. "We have this inclusive space now."
Visit blueroombham.com for details about upcoming events.