Indigenous Affairs
Nooksack Tribe resumes evictions of Nooksack 306
'The process is slow, but it is moving forward'
March 7, 2022 at 5:00 a.m.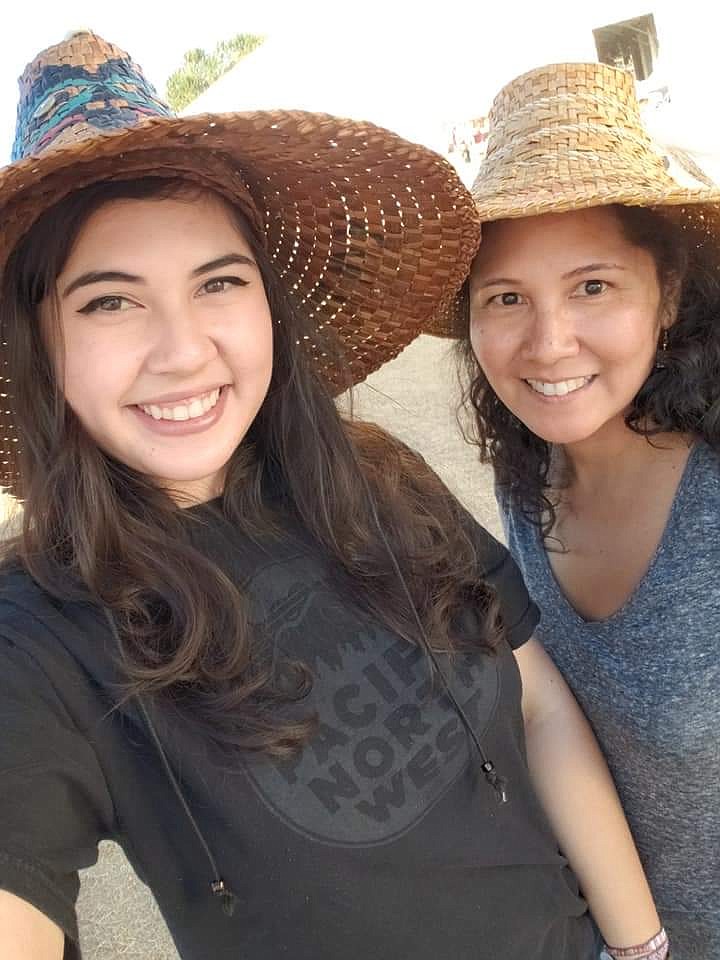 ---
---
Cathalina Barril is numb: numb to the eviction notices; numb to the police knocking on her door at night; numb to the years of battling disenrollment from her tribe; numb to losing the home where she raised her daughter. 
The first eviction notice came to her door in October last year. 
"It's kind of scary," she told Cascadia Daily News. "I never know when the tribal police are going to come knocking at my door, because they come knock at my door at nights and on weekends, any time they feel like it, and they'll come and hand me a notice."
The most recent notice came Tuesday, giving Barril and her daughter, Olivia, 14 days to vacate the home she's rented for a decade. 
"I've lived here for 10 years, and that's half of my daughter's life," Barril said. "This is the home she knows. Then she went off to college, just to come back and find that she doesn't have a home."
Barril belongs to the Nooksack 306, a group of 306 individuals formally removed from the Nooksack Indian Tribe in 2018 following a bitter disenrollment battle. 
Because she was removed from the tribe, Barril cannot legally occupy a home on tribal land. 
To qualify for housing on Nooksack land, the Tribe says, an individual must, first and foremost, be a member of the Nooksack Tribe. 
"We cannot continue to allow people who do not qualify to live in our housing," tribal leadership told CDN in an email. "It is needed by Nooksack Tribal members."
Currently, more than 60 Nooksack tribal members are on a waiting list for housing, including elders and those experiencing homelessness, according to a press release from the Tribe. 
The eviction battle against 63 members of the Nooksack 306 began last summer, but government investigations, uncertainty and rough weather have delayed evictions indefinitely. 
In late December, eight households were slated to be evicted, but destructive storms pushed them to January. 
The Nooksack Tribal Council delayed evictions again on Jan. 6, following a request from the Bureau of Indian Affairs (BIA), which found no illegal or inappropriate activity. 
"It was not a question of 'if' the evictions would resume, but when they would resume, and it just turns out they're resuming sooner than later." — Gabe Galanda, Indigenous rights attorney
Representatives from the Northwest Office of Native American Programs (NwONAP) of the U.S. Department of Housing and Urban Development (HUD), too, found no issues. 
Thomas Carney, a representative from NwONAP, told the Tribe they had not violated HUD program requirements in a letter dated Feb. 14 following a two-month Department of Interior review.
In February, experts from the United Nations Office of the High Commissioner for Human Rights called on the U.S. government to intervene in the evictions, though the Tribe says the U.N. release was "riddled with misinformation."
There was no formal announcement that the Nooksack Tribe intended to resume evictions this month. 
The Tribe maintains that the scheduled evictions were not paused, but that the eviction process takes time. 
"The process is slow, but it is moving forward," Tribal leadership told CDN. "Nooksack is following their process."
Barril's latest eviction notice, though, caught her off guard. 
"I don't think anyone's surprised that they're resuming evictions," said Gabe Galanda, an Indigenous rights attorney representing the 306. "It was not a question of 'if' the evictions would resume, but when they would resume, and it just turns out they're resuming sooner than later."
Barril enrolled in the Nooksack Tribe as a child in the mid-80s. 
"I went to powwows and canoe races and the canoe journey with my family and friends for many years," she said. "To have them disenroll us and ignore us and disown us, even though we can prove our family tree and can prove that we're related to a lot of tribal members here, it's like 38 years just erased."
Of the 63 at risk of eviction, Barril is the odd one out. As the only renter of the group, she has less legal right to her home than the others, who own or partially own their homes. 
"I'm in one of their townhouses, so just a rental," Barril explained. "My other family members are on a lease-to-own [plan], so it's a little bit more difficult to get them out of their houses."
Barril calls the members of the Nooksack 306 her family. 
"More than 300 of my family members [were] disenrolled" during the legal battle, she said. "It's just our fight to stay where we belong."
For now, Barril is making plans to move out of her home before the eviction notice's deadline on March 15.
"I've been planning this since October, asking myself, 'What am I going to do?'" she said. "There's family members and friends that are willing to help us."