Law & Justice
Wife, daughter of Sedro-Woolley police shooting victim speak out
'My dad didn't deserve this,' daughter says
March 2, 2022 at 5:30 a.m.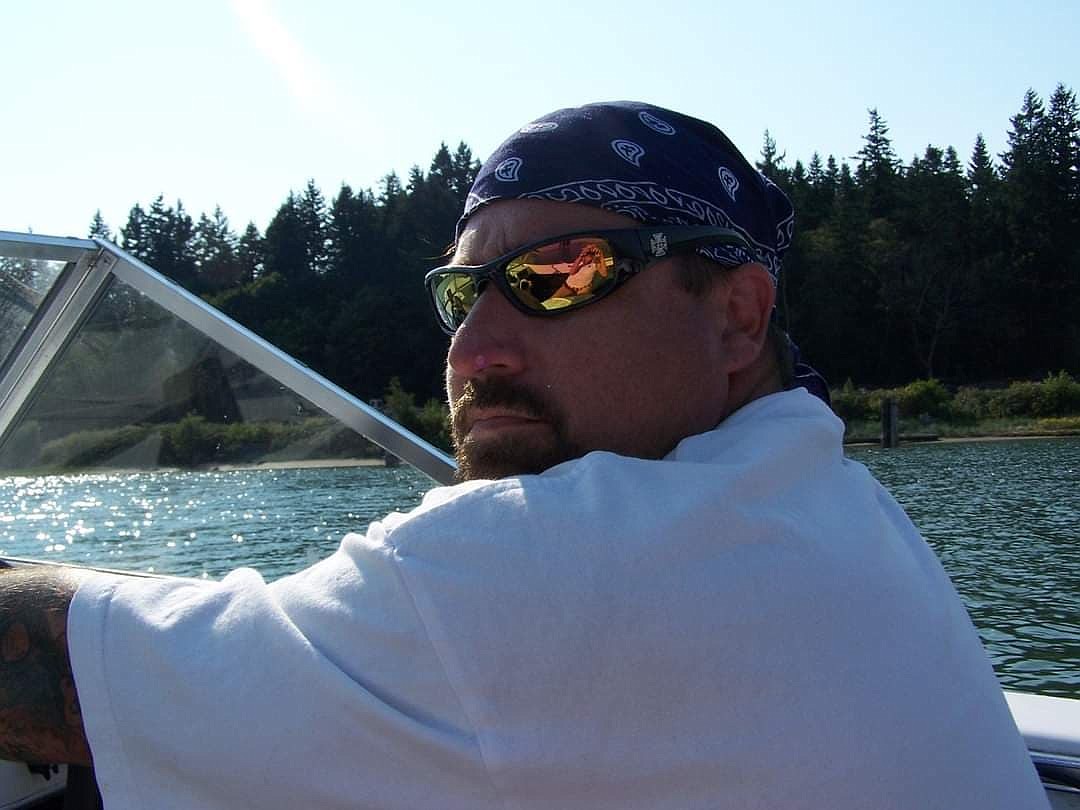 ---
---
Regina Babcock of Sedro-Woolley is still in disbelief after her husband was shot by police Feb. 16. David Babcock, of Concrete died at 9:20 p.m. Feb. 17 from a bullet wound to the back of the head suffered while trying to elude police. He was 51.
A multi-agency law-enforcement response team is investigating the death of David, who was shot by an unidentified Sedro-Woolley police officer during the encounter that nearly two weeks later has been described only in vague terms by authorities.
Babcock was airlifted to PeaceHealth St. Joseph Medical Center after a pursuit ended in the shooting near North Fruitdale Road and McGarigle Road, northeast of Sedro-Woolley. 
State law requires an independent law-enforcement investigation of police use of deadly force. The agency, in this case, is the Skagit-Island Multi-Agency Response Team (SMART). 
"He was not a violent person," said Regina, speaking publicly about the incident for the first time. "He would give you his last shirt off his back. He was a very giving person."
Family members including Regina and David's daughter, Elizabeth Babcock, 22, were shown police footage from officer-worn body cameras last week. They recounted to Cascadia Daily News what they were told by the police and what they saw in the footage: 
Mt. Vernon police initially attempted to stop David at 11:19 p.m. Feb. 16 when they thought the vehicle he was driving was stolen.
Regina says the vehicle was hers. In fact, it was a birthday present from her husband from Feb. 10, she said. 
After David eluded the traffic stop attempt in Mt. Vernon, police say he traveled north on Interstate 5. 
Regina said two other officers picked up the car outside of Sedro-Woolley and began following Babcock. She said police told her they didn't consider it a chase because they weren't using flashing lights. 
A state law put into effect in July 2021 prohibits police from pursuing suspects in automobiles except in certain circumstances. Lin Tucker, chief of the 20-officer Sedro-Woolley Police Department, has been an outspoken critic of such legislation, saying it unduly hampers law enforcement. Sedro-Woolley Police never replied to a request for information about the shooting. 
"They really went out of their way to get him," Regina said. "I've never seen Sedro-Woolley police go out of their way before for a 'maybe' stolen car."
Police knew who David was before the shooting, and Regina speculated authorities knew it was her husband driving the car.
When David approached North Fruitdale Road and McGarigle Road, two Sedro-Woolley police officers were waiting for him. They had laid out spike strips on the ground to stop the suspect. Each officer threw out one spike strip, Regina said.
"It's really different than what we were told," Regina said. 
Police news releases distributed since the shooting have not mentioned the attempt to stop Babcock with spike strips.
On Tuesday SMART representative Lt. Mike Moore sent a statement to Cascadia Daily News saying they have kept the family informed of the progress of the investigation. Moore said, recognizing that information is important in these difficult times, investigations take time to analyze. 
"With that in mind, we've tried to be timely in updating the family and balancing that with information we can substantiate," Moore said. "Our role is to provide a thorough and credible investigation and we would encourage people to resist drawing judgments or conclusions until all the information and facts have been provided thereby avoiding any unfair labeling to anyone involved."
"They really went out of their way to get him. I've never seen Sedro-Woolley police go out of their way before for a 'maybe' stolen car." — Regina Babcock
Elizabeth Babcock said in the video footage she heard the sound of her father pumping the brakes to avoid hitting the strips designed to puncture tires. 
Regina and Elizabeth said they had a difficult time understanding what happened next. They said David drove around the spike strips; Elizabeth said an officer is heard telling another one to move. Four officers in total were at the scene. 
As Babcock drove around the strips, he got close to one of the Sedro-Woolley officers. That officer is heard yelling "Sedro-Woolley Police," and then gunshots start, the women said. 
"There was plenty of room (on the road's shoulder)," Elizabeth said. She added it appeared to be about 3 feet between David's car and the officer, with enough room for the officer to move out of the way.  
Elizabeth said her father didn't have a weapon with him and in the video, she believed, Babcock was just trying to get away, not harm any of the officers. 
"He did not endanger the officer," Regina said. "Why did he kill him? I don't think they have an answer."
Both Elizabeth and Regina said it's telling other officers on the scene didn't shoot at the car. 
"Why didn't they just shoot at his tires?" Elizabeth asked. She described the video during the actual shooting as "no breaks between the firing, 'boom, boom, boom.'"
Regina's car is now riddled with bullet holes, including several windows shot out, she said. 
After David was shot, officers are heard on the video swearing and yelling at Babcock to put his hands up, family members said. Police officers attempted aid until medics arrived and took over. 
Elizabeth said police admitted him to the hospital under an alias, which made it difficult for her to get information about her father's condition. She said she was told it was because police didn't want reporters to get information about David before the family did. 
"My dad didn't deserve this. There's no reason — this whole thing could have been prevented." — Elizabeth Babcock
David's injuries from the hollow-point bullet were ultimately fatal. Fragments of the bullet were found throughout his skull, including in his sinus cavity, said Elizabeth, who said the information was shared by a nurse. Elizabeth said her father's brain swelled and he was declared brain dead. He failed two brain-dead tests and failed his breathing test. 
"I don't wish this on anyone," Elizabeth said. 
Elizabeth said the nurse told her if it wasn't for the hollow-point bullet, he may have survived. Hollow-point bullets are standard for police. 
Regina said authorities explained why hollow-point bullets are used, but wished police didn't have such a deadly standard.
An additional police-reform law approved last year stipulates that officers may not fire a weapon upon a moving vehicle "unless necessary to protect against an imminent threat of serious physical harm resulting from the operator's or a passenger's use of a deadly weapon." The law states that a vehicle is not considered a deadly weapon unless the "operator is using it as such and no other reasonable means to avoid serious harm are available."
SMART investigators did not confirm Babcock's death for four days. They have released only sparse details about the shooting via news releases. 
Online comments about how David "deserved" to die have been hard for Regina and Elizabeth to read.
Both Elizabeth and Regina acknowledged that David wasn't perfect and he had his fair share of previous run-ins with police. But his record wasn't violent in nature and he was a loving husband, father and grandfather, they said.
Last year, Elizabeth's newborn son was hospitalized at Children's Hospital in Seattle. She said her dad was constantly asking her what she needed; he sent money and gave them anything they needed during the stay. Elizabeth said David was thrilled to be a grandfather and often spoke about playing football with his grandson and taking him fishing someday. 
"It's hard to think that's never going to happen," Elizabeth said. "My dad didn't deserve this. There's no reason — this whole thing could have been prevented."