The A-List
A&E calendar: Art walks, Loggerodeo, mouse tales and magic
A curated selection of events from Whatcom and Skagit counties
June 29, 2022 at 5:10 a.m.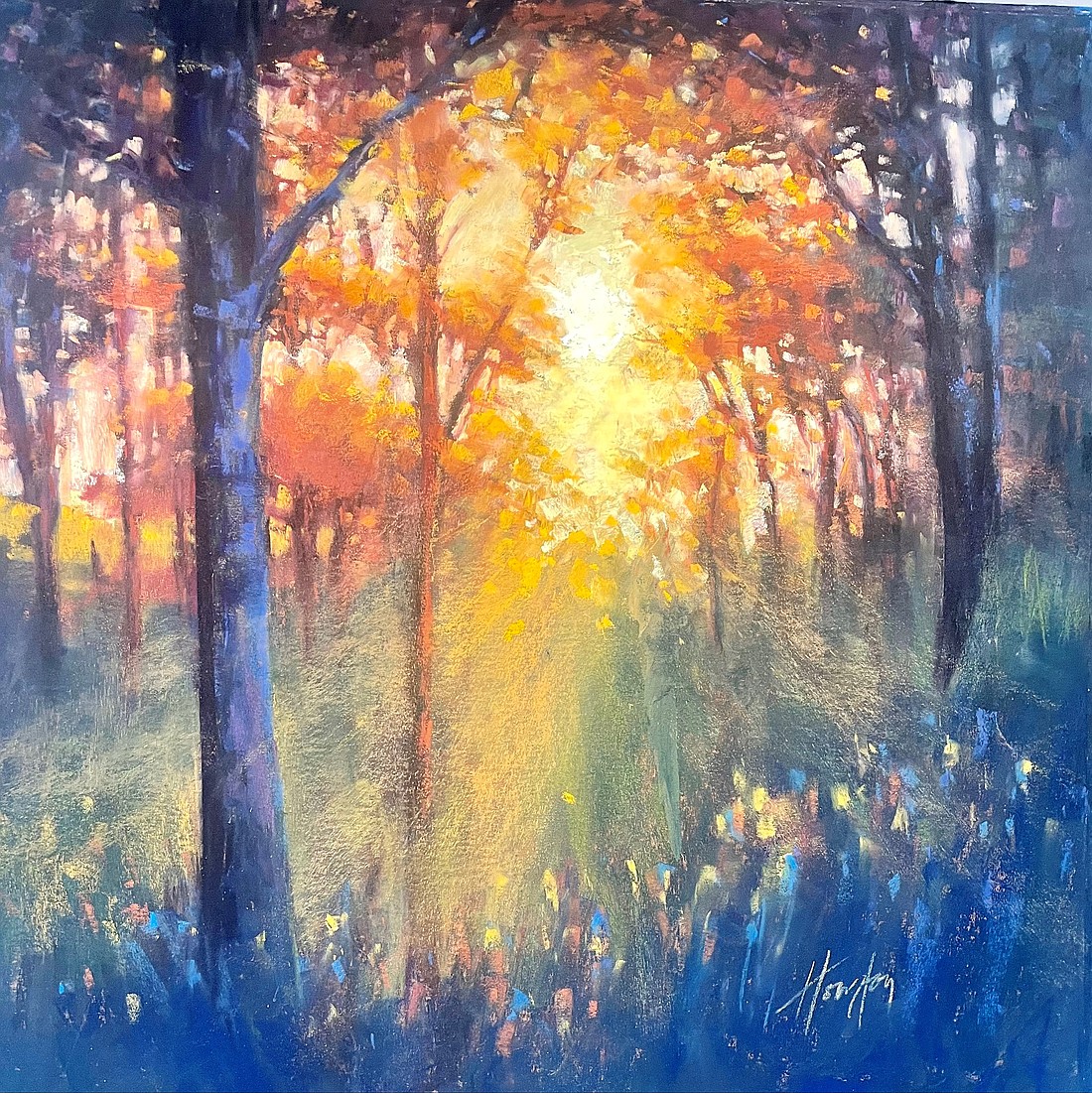 ---
---
Wednesday, June 29
Thirsty Badger Farmers Market
4–8 p.m., Thirsty Badger, 1501 E. Badger Rd.
Throughout Aug. 3, locals will be selling produce, flowers and crafts every Wednesday. Food trucks will also be on site, and patrons are welcome to stick around after they shop to enjoy a cold beverage at the community beer garden. Info: thirstybaderfarmersmarket@gmail.com. 
Thursday, June 30
Loggerrodeo
Through July 4, throughout Sedro-Woolley
The longest-running Fourth of July celebration in Washington state returns to Sedro with chainsaw carving competitions, a grand parade, live music, barrel racing, a footrace, Professional Rodeo Cowboys Association rodeo, pony races, a beard contest, fireworks and more. Entry is free. Info: loggerodeo.org.
Elizabeth Park Concert Series 
6–8 p.m., Elizabeth Park, 1000 Walnut St. 
This free, family-friendly summer concert series in the heart of Bellingham's Columbia neighborhood continues with Geof Morgan and Friends. The events continue Thursdays through Aug. 25. Info: facebook.com/elizabethparksummerconcerts.
Thrice to Wind the Charm
7:30 p.m., Sylvia Center, 207 Prospect St.
Those Brazen Witches present a trilogy of short plays directed by Rosalind Reynolds and Dawn Hunter at 7:30 p.m. Thursday through Saturday. The one-acts celebrate sisterhood, silliness and struggle against the backdrop of Shakespeare's oeuvre. Tickets are $10–$15. Info: sylviacenterforthearts.org. 
Friday, July 1
Lummi Island Rummage Sale
4–8 p.m., Congregational Church, 3913 Lego Bay Rd.
Find spectacular deals at this annual event taking place Friday afternoon and from 9 a.m. to 7 p.m. Saturday. Beer, brats and music will also be part of the fun. Plan on making your purchase with cash; proceeds benefit Whatcom Hospice Foundation. Info: 360-758-2060. 
Art Walk and First Friday
6–10 p.m., downtown Bellingham 
In addition to showcasing local galleries and artists, this monthly event now features expanded community programming. Each month, more than a dozen businesses host artists, offer up signature dishes and become a stage for musicians. Entry is free. Info: downtownbellingham.com. 
Food Truck Fridays
5:30–8 p.m., Pioneer Park, 2007 Cherry St., Ferndale
As part of the City of Ferndale's "Summer of Fun" lineup, food trucks from around Whatcom County will be selling their edible wares. This month's event will include several croquet courses set up throughout the park for participants to use and enjoy. Info: cityofferndale.org. 
First Friday Artwalk 
6–8 p.m., downtown Anacortes
Joanie Schwartz Glass, Scott Milo Gallery, studios above Scott Milo, ONE Real Estate and Trinity Skate will be among the venues participating in the monthly event. Entry is free and open to all. Info: anacortesart.com. 
Saturday, July 2
Bellingham Dockside Market
10 a.m. to 2 p.m., Squalicum Harbor, Gate 5 
Purchase fresh and frozen seafood from local fisher-folks at this seafood market, which takes place on the first and third Saturdays of the month near Bellingham Bay. Check the market's Facebook page prior to the market to find out what offerings will be at the dock. Info: bellinghamseafeast.org. 
Saturdays with the Symphony
2 p.m., Whatcom Museum, 250 Flora St.
In collaboration with the Bellingham Symphony Orchestra and Bellingham Festival of Music (BFM), attend a kid-friendly performance at the museum's Family Interactive Gallery. Guests will meet a musician, hear them play and participate in a related art activity. Today's concert will feature BFM cellist Ann McCafferty as she shares details about her cello and reads from the book "A Symphony of Whales." Entry is included with admission. Info: whatcommuseum.org.
Summer Jazz Series
4–6:30 p.m., Samson Estates Winery, Everson
The Jazz Project kicks off a summertime concert lineup with the Gail Pettis Quintet with Dmitri Matheny, Bill Anschell, Jeff Johnson and Jud Sherwood. The events continue with Blues Union on Saturday, Aug. 6 and a Bellhaven Jazz Festival on Saturday, Aug. 27. The latter event will include tunes by the Jennifer Scott Quartet, Brian Cunningham Trio, Jerry Steinhilber Trio and Damned if We Do. Tickets are $10–$20. Info: jazzproject.org. 
Bardic Mouse Tales
6 p.m., Concrete Theatre, 45920 Main St.
Written and directed by Carolyn Travis and presented by Shakespeare Northwest, this collection of fairy tales showing at 6 p.m. Saturday and Sunday is described as having "a Shakespearean twist as well as some pixie dust." Entry to the all-ages event is free, but donations are welcome. Info: shakesnw.org. 
Jumanji: The Next Level
8:15 p.m., Fairhaven Village Green, 1207 10th St.
As part of the Fairhaven Outdoor Cinema, Paul Klein and Mark Kelly will make music before the screening of the fantasy adventure comedy. The al fresco movie screenings continue Saturdays through Aug. 27. Info: enjoyfairhaven.com. 
Monday, July 4
Fourth of July Parade
10:30 a.m. to 12:30 p.m., downtown Anacortes
Watch the action when this event returns, starting at 3rd Street and Commercial Avenue. At 10 p.m., come watch the community fireworks show over Fidalgo Bay. Info: anacortes.org 
Tuesday, July 5
Magician Elliott Hunter
1 p.m., Heart of Anacortes, 1014 4th St.
Join this award-winning magician and Anacortes native for some fun, tricks and stories. The event is hosted by the Anacortes Public Library and is free and open to all ages. In case of rain, the event will move to the Depot Arts Center at 611 R. Ave. Info: library.cityofanacortes.org. 
Wednesday, July 6
Brewers Cruise
6:30–8 p.m., Bellingham Bay
Sip samples from Boundary Bay Brewery and two other regional breweries at San Juan Cruises' weekly Bellingham Bay Brewers Cruise leaving from the Bellingham Cruise Terminal, 355 Harris Ave. Tickets are $44, and include beer tastings, snacks and unparalleled scenery. The outings happen Wednesdays through Sept. 21. Info: whales.com.  
Beach Cat Comedy Open Mic
8 p.m., Beach Cat Brewing Co., 7876 Birch Bay Dr.
Nikki Kilpatrick hosts this free standup comedy show on the first and third Wednesday of the month. Signups start at 7:30 p.m., with each performer getting five minutes on stage. The event is 18+, with some mature content. Info: asnailspace@gmail.com. 
Before heading out to attend in-person happenings, check with individual venues to make sure the event is still taking place as scheduled.
The A-List appears weekly on Wednesdays. To submit an event for consideration, email calendar@cascadiadaily.com.