COVID-19
Whatcom Health: No need to be 'overly alarmed' by latest COVID strains
Case counts, hospitalizations trending downward
June 28, 2022 at 10:06 a.m.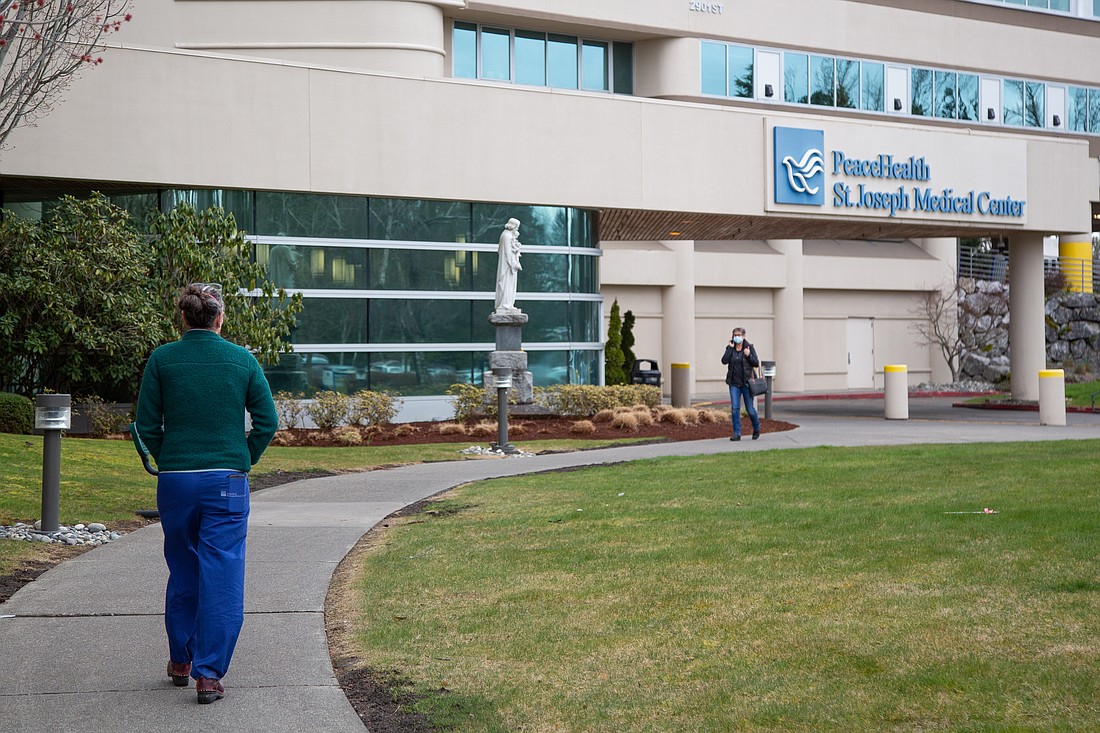 ---
---
A Whatcom County health official downplayed recent reports of yet another COVID-19 subvariant but advised county residents not to let their guard down.
New medical research says the latest versions of the omicron variant, called BA.4 and BA.5, should become the dominant COVID-19 strains in the U.S. and Europe this summer, according to a CNN report. The two subvariants are on the rise because they can evade the immunities people develop through either vaccination or prior exposure to the virus.
Omicron hit Whatcom County hard but has since subsided. More than half of Whatcom County's COVID-19 cases were recorded after omicron started peaking in late December 2021. And while people who fell ill with COVID-19 this winter or spring might feel confident they won't get sick again, the latest studies indicate that people who have already been infected with omicron remain at risk from the latest subvariants.
Dr. Greg Thompson, co-health officer for the Whatcom County Health Department, said recent COVID-19 trends suggest the public shouldn't worry too much about BA.4 and BA.5.
"We are always concerned about new variants, but the data we have so far suggests we don't need to be overly alarmed about BA.4/5 at this time," Thompson said in an email.
The Centers for Disease Control and Prevention's COVID tracker shows Whatcom County's case count trending downward as of June 28. The CDC's community risk level for the county was in the "low" category as of June 23, when the most recent update was posted.
The number of COVID-19 patients at PeaceHealth St. Joseph Medical Center declined from 21 on June 16 to eight on June 25, then climbed  to 14 on June 28, according to data provided by the hospital.
Nationwide, Thompson said, "deaths have continued a mostly downward trend since February, despite the emergence of several new subvariants."
Thompson said it appears that the community's increasing immunity to COVID-19 is keeping up with omicron's increasing ability to evade our defenses.
"If a virus is 15% better at immune evasion, but our population immunity has improved by 15%, then that is a balanced situation," Thompson said. "That seems to be mostly what we are seeing."
While the county Health Department isn't raising any alarms over the latest version of COVID-19, it isn't asking residents to overlook the fact that the disease is still spreading.
Thompson repeated advice the department has been giving for months now: Stay home and get tested if you're sick, stay current with vaccinations, wear a mask and limit high-risk activities if you or those near you are at increased risk.
Bev Mayhew, St. Joe's senior director of marketing and communications, added that people should continue to wear a mask both indoors and outdoors when among people whose COVID-19 status is unknown.
"People are still getting sick — some quite so," Mayhew said.