Football
Whatcom competitors-turned-teammates shine in all-state football
The 4 high school athletes represented the Northwest Conference
June 27, 2022 at 1:00 p.m.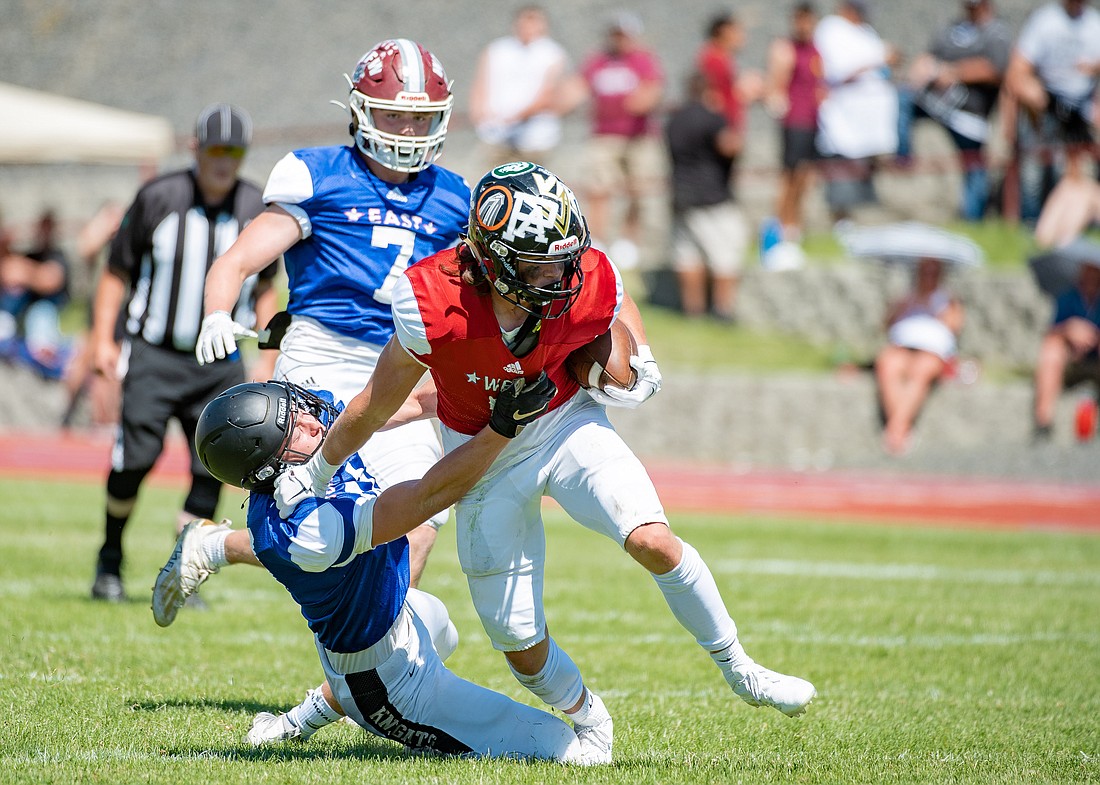 ---
---
When the 2021 football season kicked off last September, it marked the return of some normalcy for the senior class. Opportunities were back and state titles were up for grabs.
All-state nominations also returned and four seniors from Whatcom County were named to the 1A and 2A all-state teams.
Blaine's Jaxon Kortlever (wide receiver), Lynden's Max Moore (safety), and Mount Baker's Davin Beason (linebacker) and Jesse Sande (running back) were given one last chance to play in a high school football game at the Earl Barden Classic 2A/1A/2B/1B All-State game in Yakima last weekend. 
For the first time since their childhoods, they all suited up for the same team.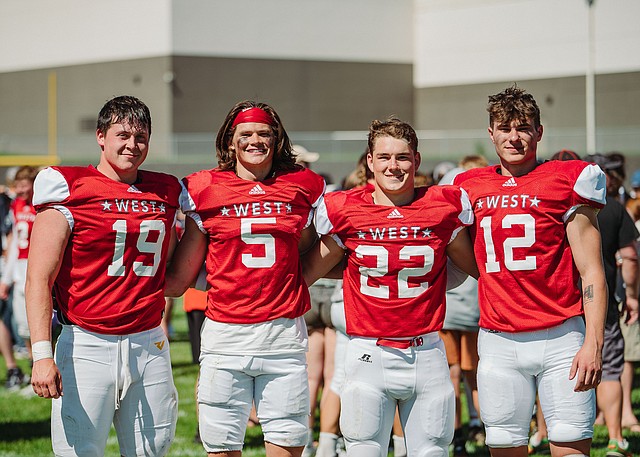 The four of them played for the West, which lost to the East squad 36-12, but it was more about having fun than clinching a win, they said. 
"It was nice seeing them on our side of the ball and being able to play with them," Beason said of his teammates. "It was really fun. We were able to connect a little bit. It was a great time."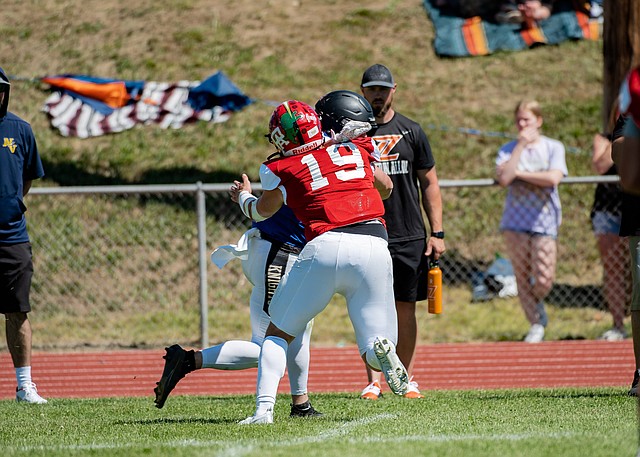 Moore agreed — it was a unique experience to play with the people he usually competed against in high school.
"It was pretty awesome because I've played sports with them growing up in my childhood and battled against each other in pee-wee football, middle school football and high school football," Moore said. "It was pretty cool to have those guys from the past because I've played with them on teams in basketball and other sports, too. It was awesome to have the chance to play together on the same team."
Moore and Beason also said they both enjoyed simply being around an entire group of people who love the game of football.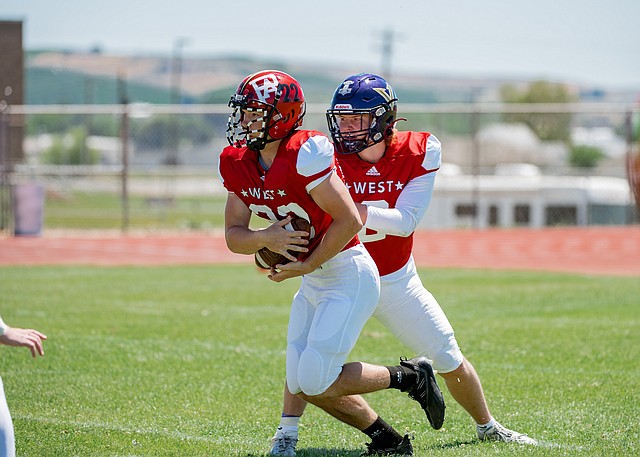 The all-state football game brought the best in the state to one place, so being selected was an honor, they said.
Beason was named the West's MVP and Kortlever recorded five catches for 54 yards in the game. Sande carried the ball twice for the West.
The game was especially significant for Moore, who battled injury most of the season with a separated acromioclavicular (AC) joint in his shoulder.
"I felt very blessed to have the opportunity to play again knowing how much time, effort and work I've put into playing football," Moore said. "I pretty much missed the entire season because I kept trying to come back and play too soon. It should take six to eight weeks, but I was out basically the whole season until the last couple of games."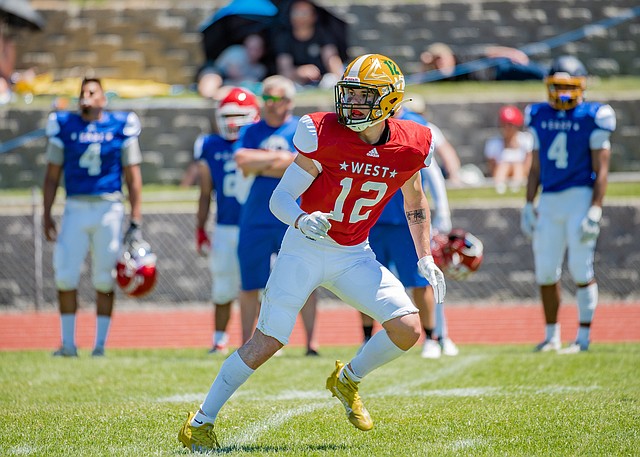 Three of the four will strap on their shoulder pads again soon, except this time, it'll be for their respective colleges.
Kortlever will play at the College of Idaho in Caldwell, Idaho, Moore will play at Whitworth University in Spokane and Beason is committed to Portland State University in Oregon.