Volleyball
Meridian graduate following in family footsteps at WWU
Finnley Claeys will join Vikings' volleyball program where her mom also played
June 26, 2022 at 5:05 a.m.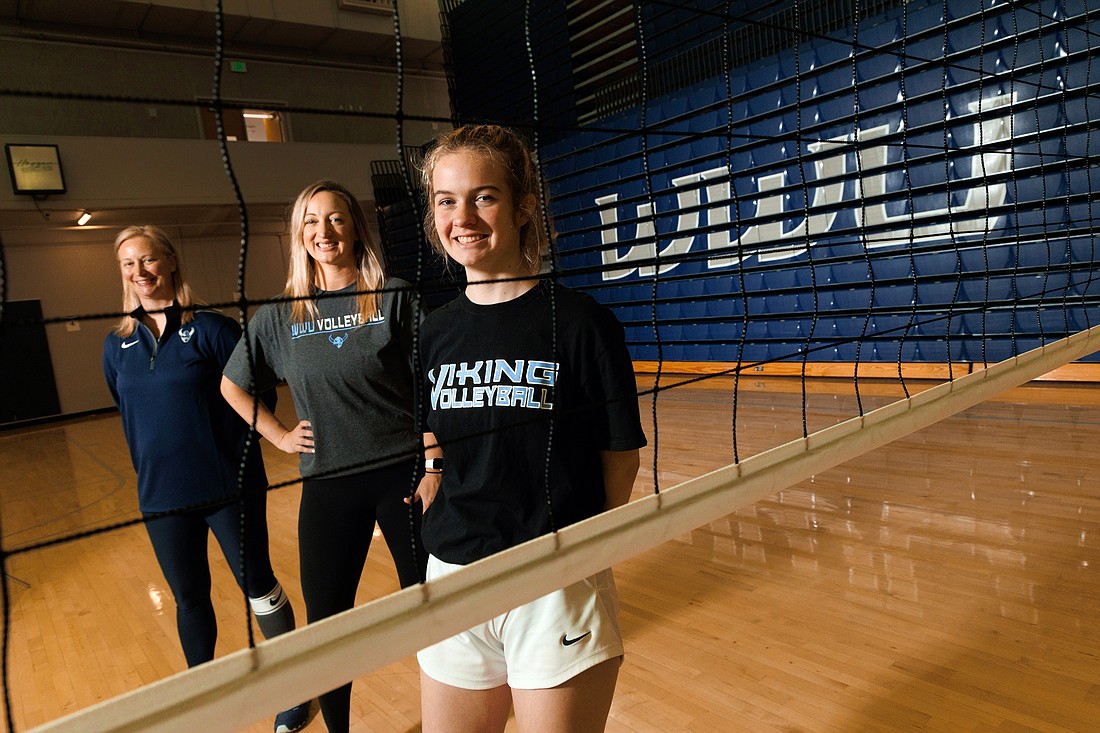 ---
---
The Western Washington University volleyball team's incoming recruiting class is making head coach Diane Flick-Williams feel old.
Western's fresh batch of players includes 2022 Meridian High School graduate Finnley Claeys, whose mom, Shannon Claeys (Rowland), was a volleyball standout for the Vikings from 1999-2002 and played for Flick-Williams.
Finnley's recruitment to Western was outside of what's normal, Flick-Williams said.
"Literally, I've known Finnley since she was born," Flick-Williams said. "I've seen her grow through the game throughout her whole life. I've had the opportunity to coach her in club, so the recruiting process didn't really start in high school just because the relationship didn't really start then either."
At Meridian, Finnley set program career records with 215 aces, 776 kills and 1,218 digs in her four years. She was also named to the Class 1A All-State team her senior year following a 19-3 record and third-place finish at the state tournament.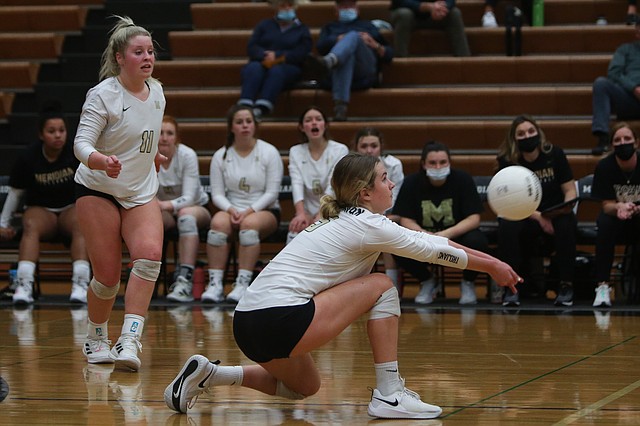 Finnley said following the same path and playing under the same coach as her mom is surreal.
"It's so weird to think about. The program that Diane [Flick-Williams] has built — she's been there for so long and I'm really excited to play for her because I really admire her and like the culture she's built at Western. It's cool to follow my mom in that way," she said. 
She'll also be wearing No. 5 on her jersey, the same number her mom wore.
For Shannon, seeing her daughter mirror her own volleyball journey, down to the jersey number, is awesome.
"I'm very proud of her for all the accomplishments she's had in the sport and really excited she gets to be a part of the program that I did," Shannon said. "It's a place that people want to be and belong to."
The family affair for Western volleyball also goes beyond Finnley and Shannon.
Sophomore pin hitter Kylie Honrud from Ferndale High School is Finnley's cousin and Shannon's niece.
A multi-sport athlete at Meridian, Finnley said she wasn't sure where sports were going to take her after high school or if she wanted to continue with them at all.
The Meridian volleyball team was at a team camp at Western last summer when Finnley was approached by Flick-Williams and assistant coach James Suh about playing for the Vikings.
"I never really felt I wanted to play volleyball after high school, so I didn't do anything a typical athlete would do if they wanted to get recruited," Finnley said. "I was just lucky that Diane was a close friend of my mom's and had watched me grow up playing volleyball."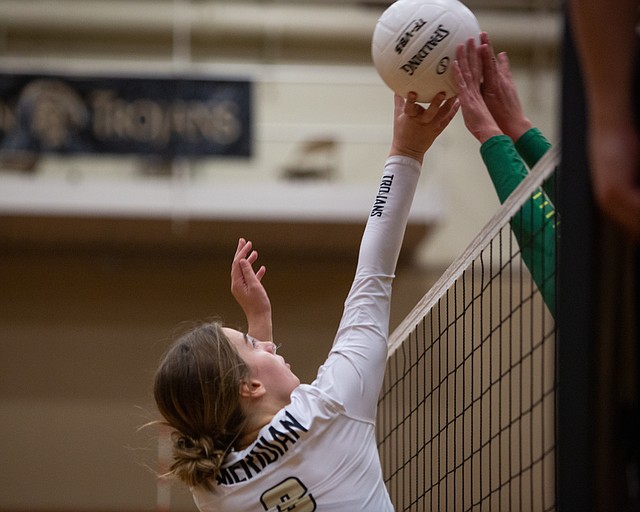 Flick-Williams didn't exactly chalk it all up to luck. She said the skill set is obviously there, too.
"She is like a quiet assassin, but she does it on the defensive end," Flick-Williams said of Finnley. "She is very good at reading hitters, putting herself in a good position to dig, and then controls the ball really well. People will go, 'How did she do that?' because she didn't do something spectacular looking, she just did everything really smart. She has a very high volleyball IQ and makes the game look easy."
Finnley, a defensive specialist and libero, will be joining a Western program that is coming off a top-four finish in the nation last season and a fourth-consecutive Great Northwest Athletic Conference championship.
Getting the opportunity to play for a powerhouse program like Western's has Finnley looking forward to what's ahead.
"It's so crazy to think that I'm going to be a part of that team," she said. "I'm really excited to learn a lot and grow because I think I still have a lot left to learn. I'm excited to improve as a volleyball player and get out of my comfort zone and learn a lot of other things about myself."
Shannon said the program at Western speaks for itself on the court, but there's much more to the team than just competition.
"I'm really excited Finnley is going to have this instant family because that's what they are at Western," Shannon said. "They're a family and they all really look out for each other, love each other and respect each other. I'm excited Finnley is going to get to experience that and go to Western, which is an awesome college."
Even though Finnley will be using a redshirt season this fall and won't see the court much, the entire Claeys family plans on being in the gym as much as possible.