Recreation
Community Boating Center hosts first Pride Paddle
Inaugural event travels from boating center to Boulevard Park
June 26, 2022 at 8:20 p.m.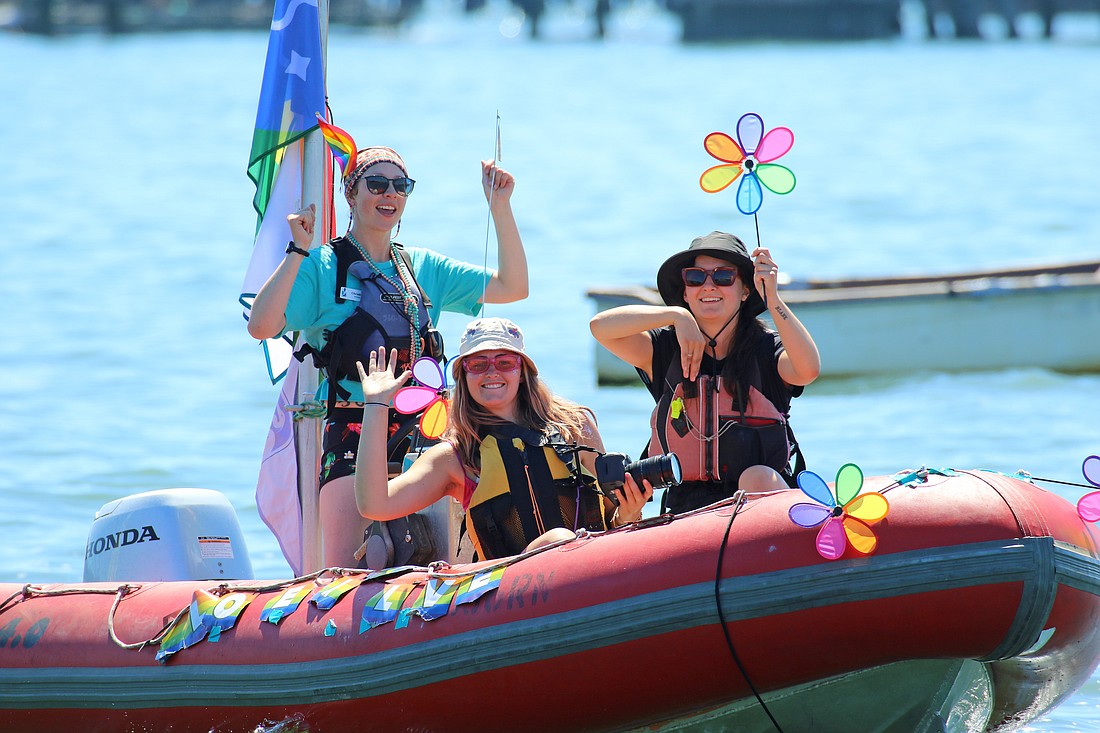 ---
---
About 50 people gathered at the Community Boating Center Sunday for the inaugural Pride Paddle across Bellingham Bay.
The first hour of the event was spent decorating boats and making signs before attendees hopped in their boats and hit the water on their way to Boulevard Park.
A Pride event was on the minds of employees at the Community Boating Center for a while, but it wasn't until a couple weeks ago they really started planning it.
They were also able to fully put a plan together with the current stage of the pandemic, said Megan Bullard, an employee at the boating center.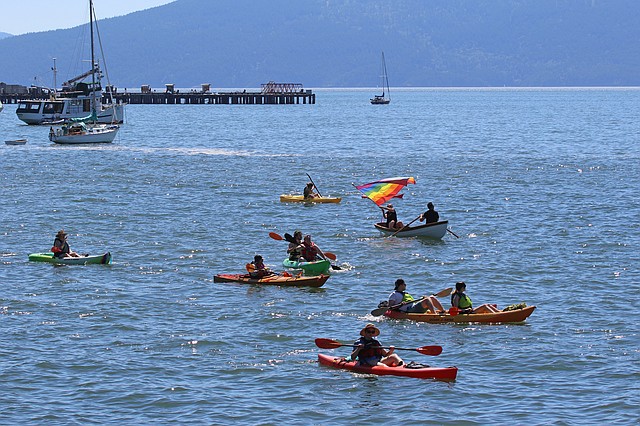 "We want to make this a community space and provide all the resources we have, so being able to put this together so quickly was pretty cool to see," Bullard said. "I hope people get to have an experience with each other on the water and really show their love for all people and all individuals, and the pride we have to be our unique selves."
Putting on an event like the Pride Paddle was important to the boating center's mission, said Christine McCormick, the community program manager at the center.
"Being able to reach those communities we maybe haven't in the past is very exciting for us," she said. "We also have a lot of staff members who identify as queer this year, so we're happy to be able to represent as well."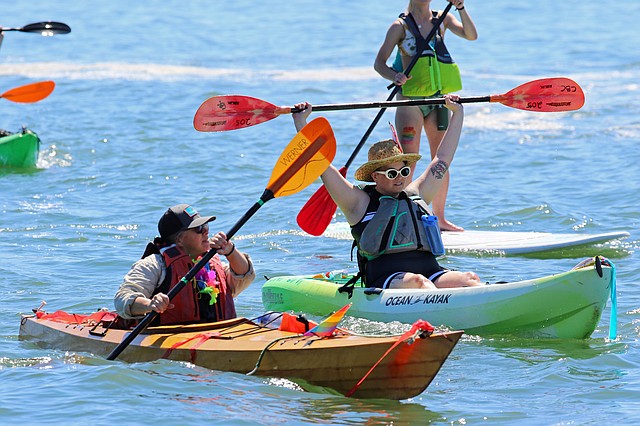 As the community program manager, McCormick said it's been her goal to reach as many communities as possible with the events they put on.
The Community Boating Center as a whole aims to create a safe space for anyone wanting to explore boating.
Creating an inclusive space also meant keeping the event free to anyone.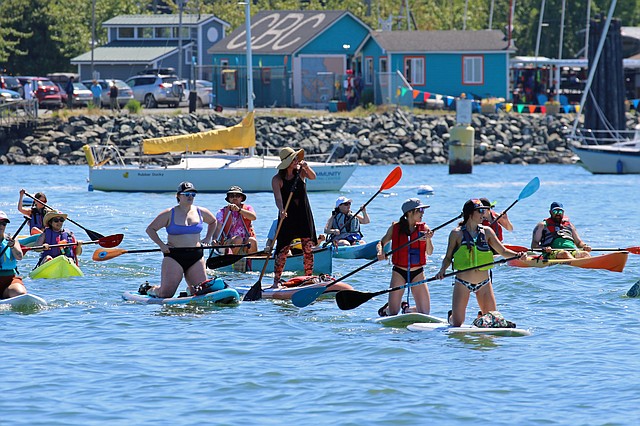 McCormick said the cost around kayaking or boating can turn some people away, so they gave up any possible profit tied to the event from rentals in order to get people out on the water.
"That's an integral part of our mission — to make it cost-effective for everybody," McCormick said. "Even on one of the hottest days of the year so far, we recognize we're taking away our rental opportunities to be part of this and, for us, it was a priority to have this free event over trying to make money. That was very important."
Prior to the paddle, 46 people had registered in advance to reserve a boat. Some even made donations to the Community Boating Center at the time they registered anyway, despite the event having no cost, Bullard said.
"The big thing is getting people in the water together and, hopefully, creating a sense of community while we're out there," Bullard said.