Business
Bike valet service launches
Let's Bike Bellingham to promote bike security around town
June 26, 2022 at 5:00 a.m.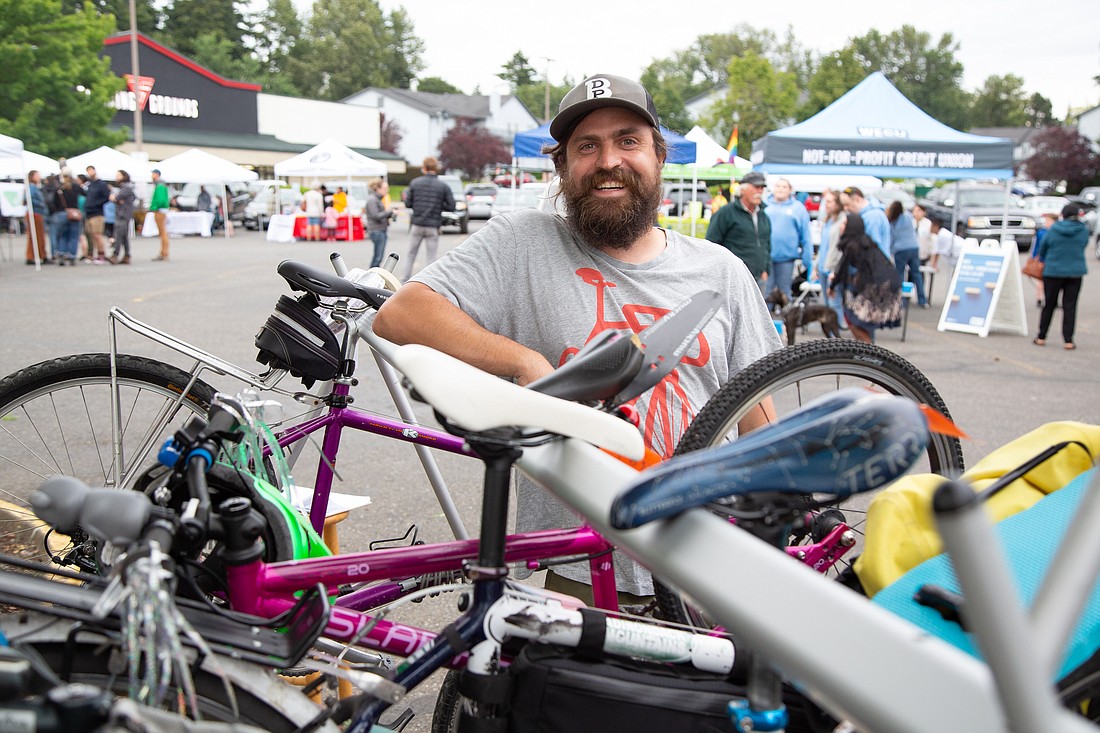 ---
---
When Alec Howard moved to a tiny studio apartment in downtown Bellingham a few months ago, he found himself in a predicament: He had nowhere to store his bike, his main mode of transportation.
"I was just realizing that there wasn't any secure bike storage," Howard said about downtown Bellingham. "I was bewildered and frustrated."
His problem, one that is by no means unique to him, spurred his idea to start a bike valet in Bellingham. Shortly after, Howard bought five collapsible bike racks, each able to hold eight bikes, and reached out to local events and festivals to coordinate his new service.
Howard launched his new company, Let's Bike Bellingham, last Friday at the Birchwood International Market. He exchanged numbered tickets for bikes from marketgoers. Visitors got to enjoy the market, while Howard watched the bikes free of charge.
"I want to start small and show there is a demand for bike parking," Howard said.
Howard plans to use the first year as a trial run to help determine the demand for secure bike parking in the city. He hopes it will show the city it would be a valuable investment to institute secure long- and short-term bike storage around the city, whether it be a permanent valet system or lockers. 
In Bellingham, it's not news to anyone the bike industry is booming and also bike theft is one of the most common crimes. Howard sees the lack of storage as a deterrent from people riding their bikes in a city that is trying to become more bike-friendly. The risk — more expensive bikes and more theft — has increased while security has remained the same. 
Howard said he is modeling his service off of Portland-based Go By Bike, which has grown significantly since it first launched more than 10 years ago. For now, Howard will be at events and volunteering his time for free (with donations accepted) and relying on a few volunteers. If it's successful in the first-year trial run, he said he'll look at expanding the business model.
This summer, Howard and a few volunteers will be posting up at the Birchwood International Market, Downtown Sounds, the Northwest Tune-Up Festival and the Wednesday Bellingham Farmers Market at the Waterfront in August.