Recreation
Padden Triathlon shines in coordinator's final year at the helm
Recreation coordinator Lance Romo steps back from event
June 25, 2022 at 6:33 p.m.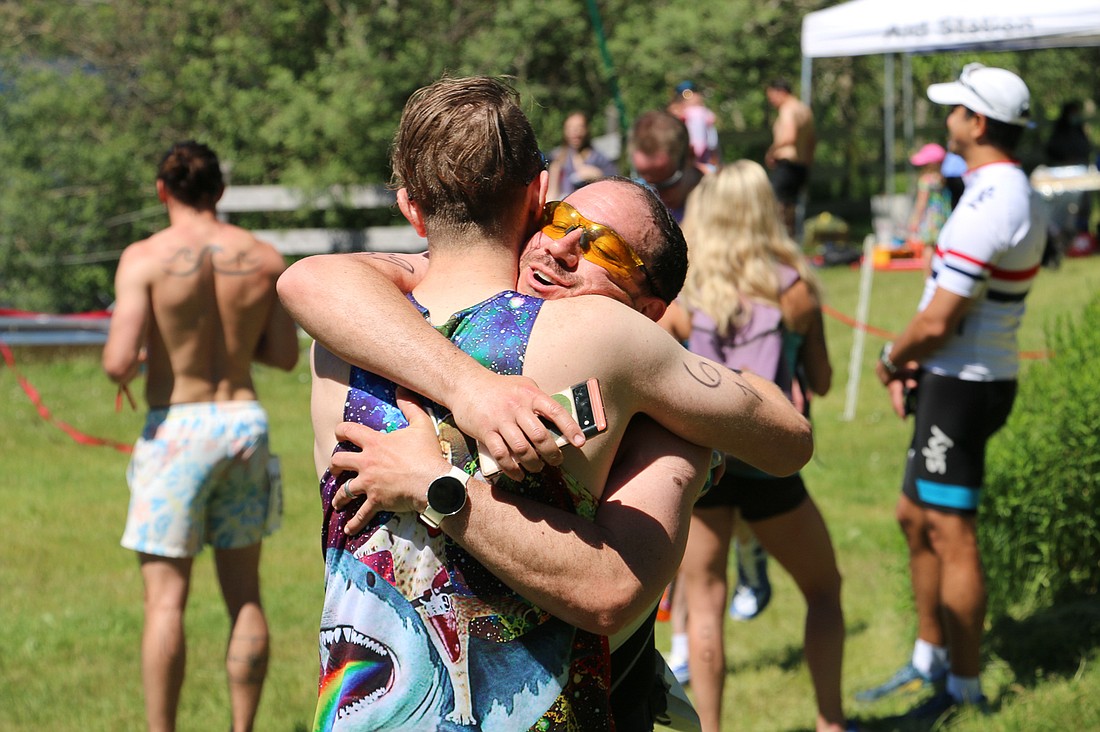 ---
---
At 4:30 a.m. Saturday, Lance Romo arrived at the Lake Padden parking lot. The sky was just barely starting to brighten, beginning the warmest day in Bellingham this year.  
As the recreation coordinator for the City of Bellingham Parks and Recreation Department, Romo knew all the early-morning steps to prep for the Padden Triathlon, which would begin four hours later.
However, this year, Romo also taught those steps to someone new. 
After helping direct the annual Padden Triathlon for more than a decade — bringing in a timing company, updating the race registration system and improving traffic control — Romo is stepping back. 
"It's like a passing of the torch ... I really enjoy doing the races, it's fun," Romo said. "I can't do what I could do when I was 35, though."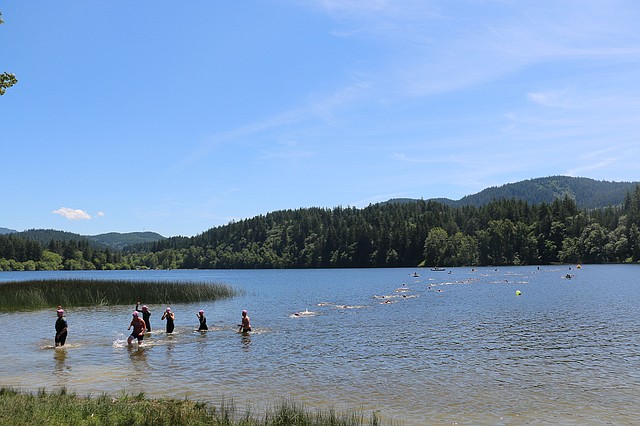 Fellow Parks and Recreation Department member Billy Reeves is taking over his role. Reeves worked at the Padden Triathlon last year, and the pair has worked together to put on the All-Comer track meets and other events. 
"Most of my year has been shadowing Lance at our other races ... sticking right behind Lance to his left side, listening to all his conversations and phone calls," Reeves said.  
In this year's iteration of the triathlon, David Larpenteur finished first in the competitive long-course race with a time of 1:37:13, followed by Leighton Overson and Chris Hughes. For the women in the long-course race, Shelby Wiegand placed first with a time of 2:01:02. Kristen Schafer finished second, then Brinn Hollander third.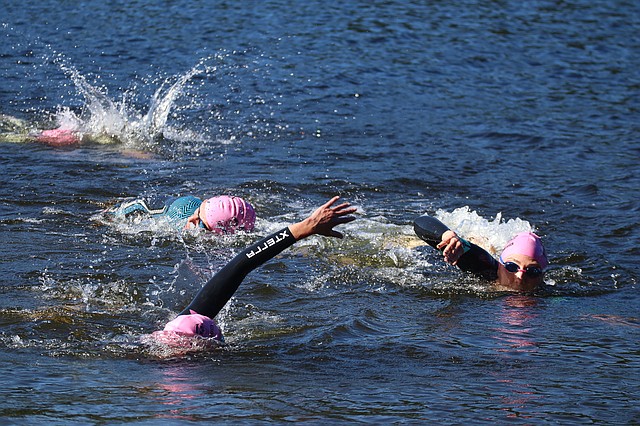 Wiegand is a Padden returner, having run it most years since college, when she began cross-training swimming and cycling after dealing with fractures from running in college.  
"Shockingly, usually the bike is my worst, but I would say the bike felt the best today," Wiegand said. "I [normally] come out of the water good, and then I quickly get passed — we all have our things." 
Romo said the 2022 event drew around 300 participants — a number lower than the typical year and last year's 500, which he said could be due to other conflicting races.  
Participants competed first in the competitive long-course race that began at 8 a.m., with a half-mile of swimming across Lake Padden, 21 miles of cycling around Bellingham and 5.2 miles of running around the lake's trails. Then, others competed in a halved short-course race starting at 1 p.m., with a quarter-mile of swimming, 10 miles of cycling and 2.6 miles of running. Participants could also participate in a relay team.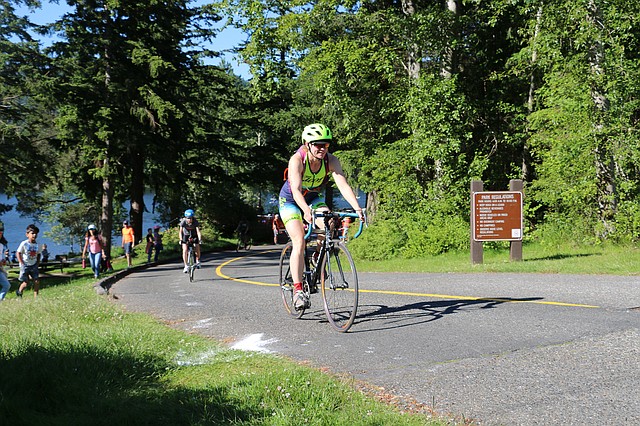 Before each race, Romo explained the course and cracked jokes about not drafting behind other bikers and swimming safely across the lake.  
"From what I've seen, [Romo]'s kind of a stand-up comic, bringing that color to the start and to the finish and passing out awards," Reeves said. "[I'll be] seeing if I can bring some of Lance's personality and keep that going with the Padden Tri, since I can tell that's what people come back for, is Lance's color, so keeping that culture alive." 
Enthusiasm from spectators also kept the event energized. Family and friends made signs for the competitors and cheered on parents, children, cousins and friends, many of whom made the Padden Triathlon an annual tradition.  
Sehome High School swimmer and runner Jackson Rogers, who finished second in the men's grouping for the short-course race, completed his fifth Padden Triathlon after competing in his first at age 11. His brother also competed in the race.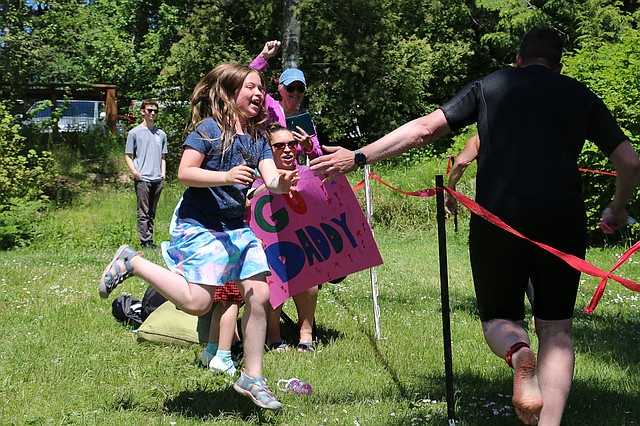 "Both of my parents got into [triathlons]," said Rogers, who noted his family has also done Padden together, too. "My dad's been doing it since he was a kid like me, and he got my mom into it." 
Throughout the day, several competitors and spectators approached Romo and asked him, "Last one?" with a couple people shaking his hand or thanking him.  
"We're not a business, we're a parks and recreation department," Romo said. "So, we can put all our focus into a relatively low-cost event and bring a lot of cool people out ... We're about having a fun community event and having a good time."