Indigenous Affairs
Lummi Nation awarded $595,000 after 2017 salmon pen collapse
Tribe sought damages for 'existential threat' to Lummi culture
June 23, 2022 at 12:44 p.m.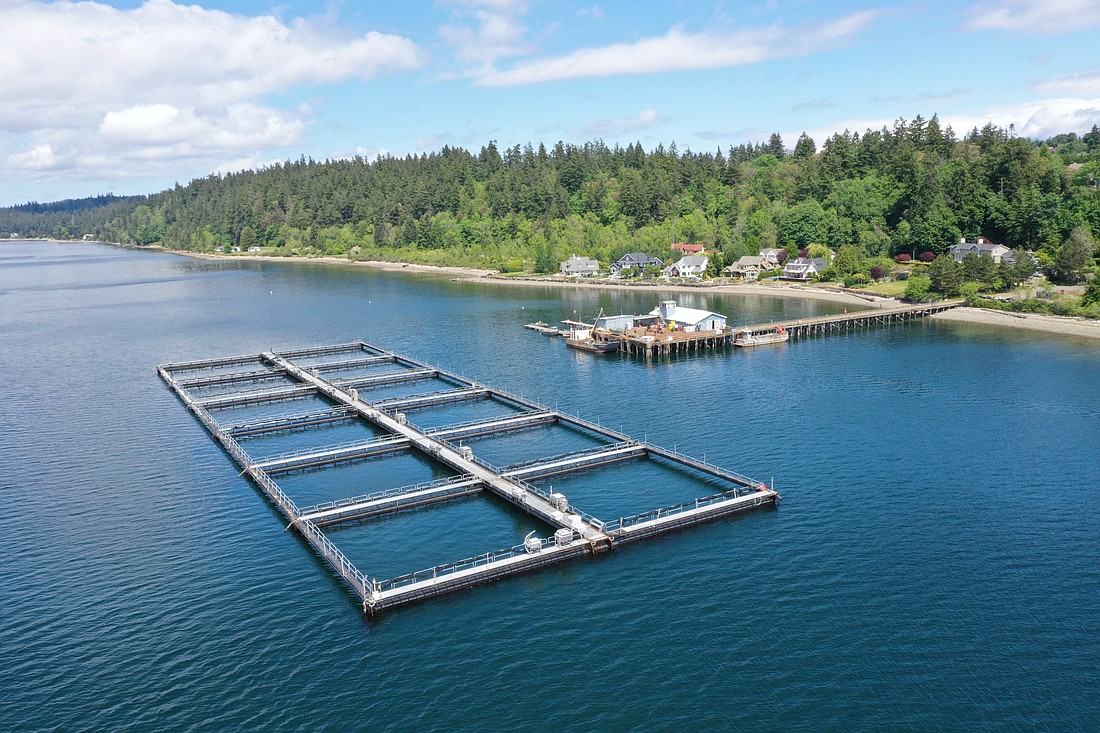 ---
---
The King County Superior Court jury awarded the Lummi Nation close to $600,000 in damages Wednesday over the 2017 collapse of an Atlantic salmon net pen in Puget Sound. 
The collapsed net pen, owned by Cooke Aquaculture Pacific LLC, triggered statewide studies, new regulations and bans on farming non-native fish when it collapsed five years ago, releasing close to a quarter-million Atlantic salmon into the sea near Skagit County. 
When the nets failed, between 243,000 and 263,000 Atlantic salmon escaped, according to estimates from the state Department of Natural Resources. Fishermen from the Lummi Nation went to work quickly, trapping more than 43,000 escaped fish. Cooke paid out $30 per recovered fish, about $1.3 million in total. 
The collapse was decried as an environmental disaster in some news accounts at the time, and small numbers of Atlantic salmon were later found upstream in Puget Sound rivers, including the Skagit. None of the salmon have proven to have reproduced, or established an ongoing population in Puget Sound, however.
In 2020, the Tribe sued, arguing the tribal government should be reimbursed for its response to the spill, and sought damages for the "existential threat" the collapse posed to the tribe's culture. 
Though the court jury declined to award damages on the cultural harm claim, it did award the tribe $595,000. 
"While we regret having to litigate this issue, the Lummi Nation remains committed to improving the health of the waters of the Salish Sea," Lummi staff attorney James Stroud told AP News. 
Cooke Aquaculture does not plan to appeal the decision, spokesperson Joel Richardson told AP. 
"We understand that salmon is sacred to the Lummi Nation's ancestral tradition, tribal mythology and living culture," Richardson told AP. "We look forward to continuing dialogue with the Nation to understand their perspectives and needs ... As a company with both wild and farmed fish interests, we share a commitment and expertise that we believe can be beneficial to the Lummi Nation."
Net pen aquaculture continues to be controversial in Washington, where the farming system is considered "high risk" because of the possibility of failure, according to the Canadian conservation organization SeaChoice. 
Several studies and reports regarding finfish farming have been released this year, including one from the state departments of Agriculture, Ecology, Fish and Wildlife, and Natural Resources, which developed guidance and are exploring the future of commercial net pen farming in Puget Sound.
Another recent study from the National Oceanic and Atmospheric Administration, released in March, found finfish farming is not harmful for local fish populations.