WTD?
What's the Deal With: The Fairhaven Chicken Festival?
Fowl play on the Village Green
June 22, 2022 at 5:50 a.m.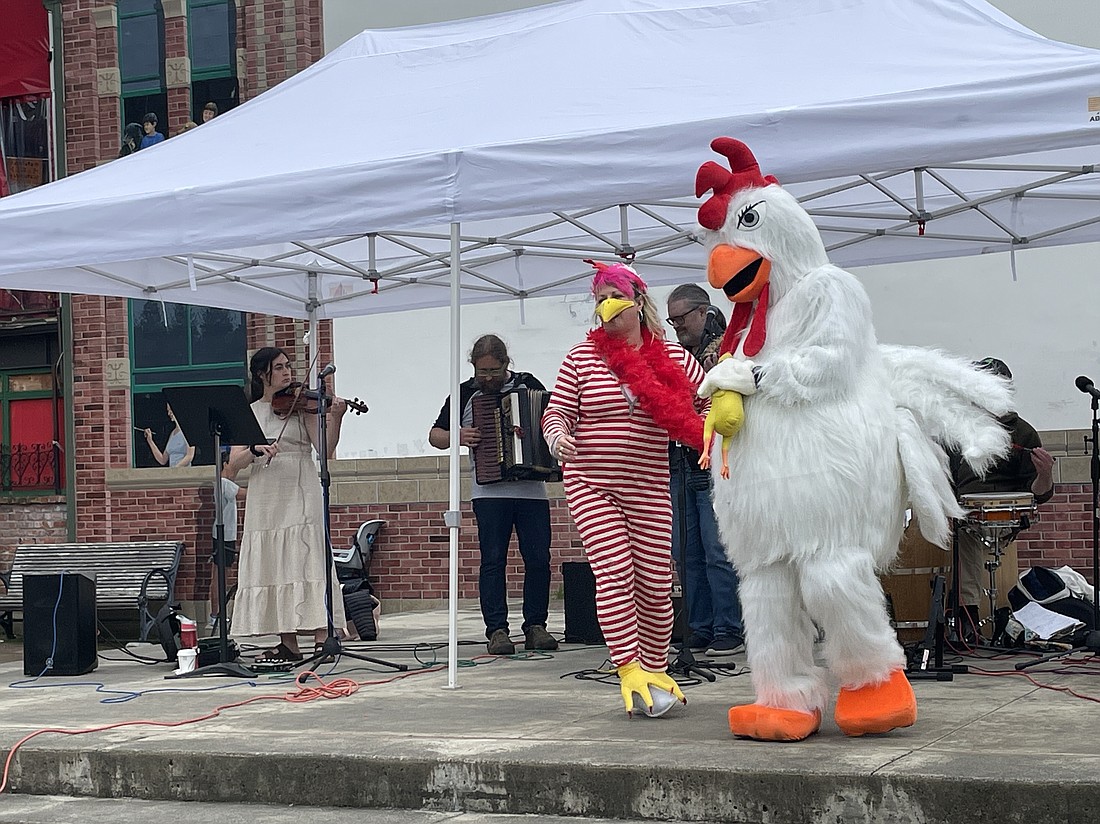 ---
---
Even with the threat of fowl weather, crowds flocked to the inaugural Fairhaven Chicken Festival Saturday, June 18 at the Fairhaven Village Green.
Despite the fact the event had originally planned to include live chicken showings and awards — not to mention a "Super Duper Pooper Coop" contest — organizers had their feathers ruffled when the avian bird flu caused local hens and roosters to stay cooped up at home.
But planners didn't bawk, and instead made the focus on family-friendly fun, offering chicken-related carnival games, a costume contest, vending, storytelling, art, a scavenger hunt and live music — including multiple performances of the "Chicken Dance."
Those who showed up feeling peckish may have been disappointed to find there were no chicken-related food items to be purchased, but the mood was one of general frivolity and both kids and adults seemed to be egg-cited about the event.
Connie Shannon, who first floated the idea of a funky festival honoring local chickens and their owners to the Fairhaven Association, said even without live chickens, the poultry party was deemed a success.
"Many folks say they will return next year," Shannon said, noting that more than 400 people attended the event. Maybe next spring the festival will include more than rubber chickens and humans dressed up like domesticated animals.
WTD runs on Wednesdays. Have a suggestion for a "What's the Deal With?" inquiry? Email us at newstips@cascadiadaily.com.