Health
DelBene introduces bill to eliminate tariffs on imported baby formula
Move intended to lower formula costs as domestic plants ramp up production
June 22, 2022 at 4:21 p.m.
|
Updated June 23, 2022 at 9:43 a.m.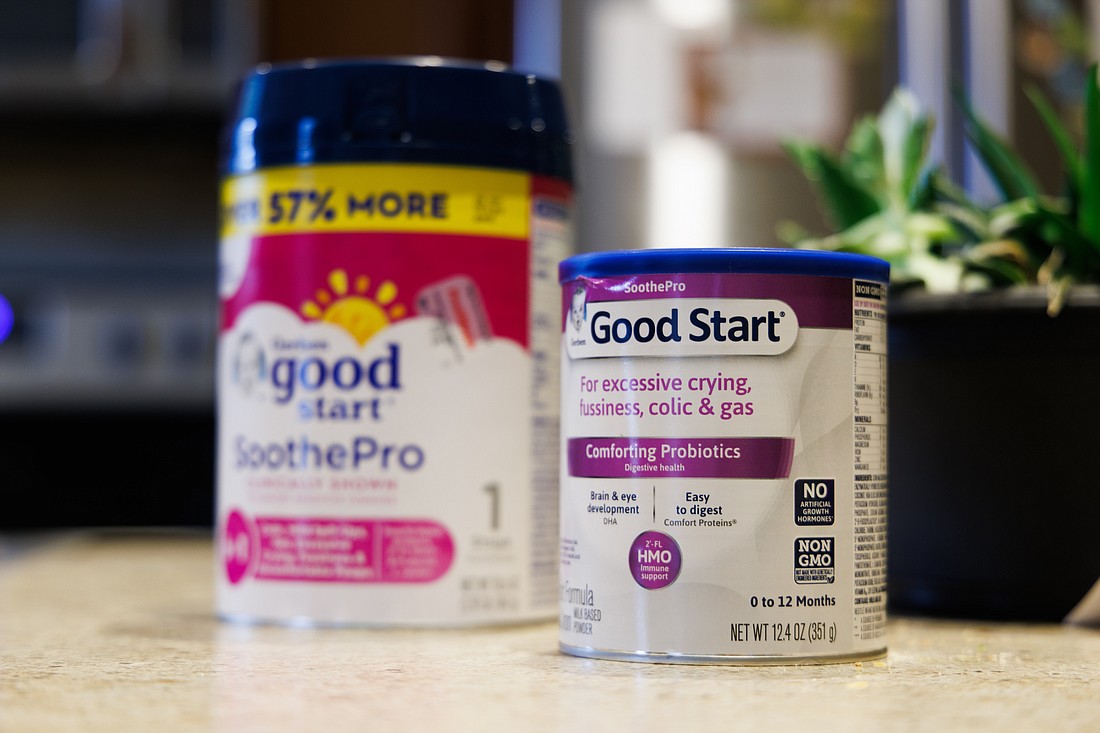 ---
---
U.S. Rep. Suzan DelBene (WA-01) introduced the Affordable and Accessible Infant Formula Act Wednesday morning to eliminate tariffs on imported baby formula. 
Along with Earl Blumenauer (OR-03), John Larson (CT-01), Dan Kildee (MI-05) and four other cosponsors, the bill would suspend those tariffs until Nov. 14 to make the available formula more affordable to parents.  
The ongoing baby formula shortage has worried parents across the country since Abbott Nutrition's plant in Sturgis, Michigan, closed in February after a massive recall of certain powdered baby formula products. Nine infants died after consuming baby formula produced at the Michigan plant.  
Washington was one of 10 states that saw an out-of-stock rate higher than 90%, according to a press release from DelBene's team. Tariffs on imported formulas are increasing the consumer cost of formula by an average of 27%. 
The reopening of the Abbott plant, one of the country's main baby formula manufacturing plants, was expected to help alleviate the crisis, but the plant closed again last week due to flooding. 
Baby formula's national in-stock rate increased to 76.5% on the week ending June 12, according to the Washington Post.  
DelBene wrote in a statement that the "baby formula crisis underscores the fragility of our supply chains when there is intense industry consolidation."  
"Washington state in particular has felt the brunt of the formula shortage with parents facing empty shelves earlier and more acutely than other states," DelBene wrote. "Parents should never struggle to feed their kids." 
Nick Martin, DelBene's communications director, said this bill would remove one of the big barriers to importing baby formula to the US. 
"That would alleviate the acute crisis as we ramp up our domestic manufacturing to get this back on track," Martin said. 
The bill has seen "very noteworthy" bipartisan support. Rep. Adrian Smith (NE-03) on the Ways & Means Trade Subcommittee cosponsored the bill, Martin said. 
"That's pretty significant support and shows there's momentum here," Martin wrote in an email. 
This story was updated June 23, 2022 at 9:43 a.m. to include additional information from DelBene's office.