Best Bets
Arts awards, cruises, wenches and summer rep
Margaret Bikman's weekly column
June 22, 2022 at 5:15 a.m.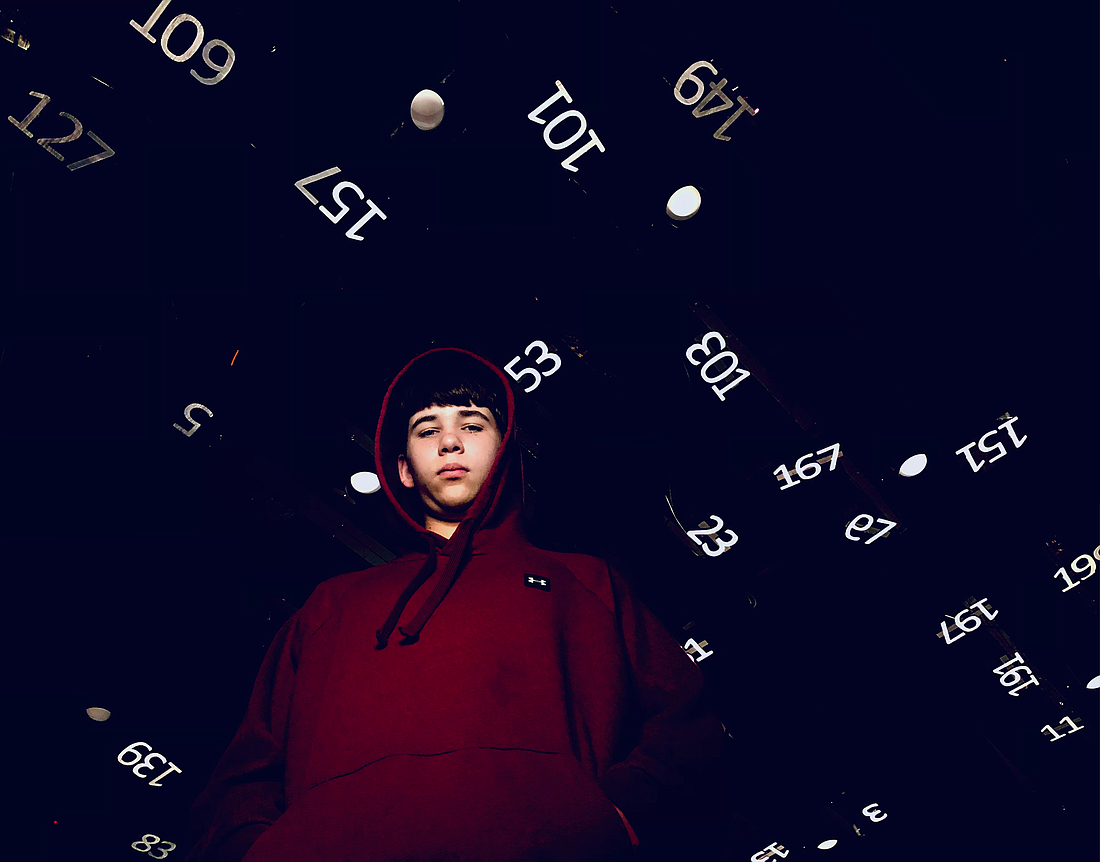 ---
---
Let's get outdoors! Rain or shine, more events are out in the open this week, including the Lummi Stommish Festival, the Elizabeth Park Concert Series, outdoor movies in Fairhaven, a jazz festival at the Trackside, a garden tour in Skagit County and cruises on the bay.
Lummi Stommish
The Lummi Stommish Water Festival returns to the Stommish grounds, 2295 Lummi View Drive, Wednesday, June 22, through Sunday, June 26. The event began in 1946 when World War II veterans were coming home, and Lummi World War I veterans decided to gather in celebration of their safe return. 
The festival features canoe races, a veterans' parade, traditional singing and dancing, a traditional Lummi-style salmon barbecue, clambake and crab feed, and a moonlight concert series featuring Native American comedians and local musicians. Races start at 2 p.m. Friday, 12:30 p.m. Saturday, and 1 p.m. Sunday. Admission is free and is open to the public. Email davidw@lummi-nsn.gov for more information.
Elizabeth Park Summer Concert Series
The family-friendly outdoor concerts, hosted by The Eldridge Society for History and Preservation, and Bellingham Parks and Recreation, feature music by local and regional musicians from 6–8 p.m. each Thursday, June 23 through Aug. 25 at Elizabeth Park, bounded by Washington, Walnut, Madison and Elizabeth streets in the Columbia neighborhood.
All concerts are free. Donations to support The Eldridge Society will be gratefully accepted at the concerts. Food will be available for purchase. Picnickers are encouraged to recycle and compost to be good park stewards. Alcohol and vaping are not permitted in the park.
The series kicks off with the eclectic indie Americana folk duo Raveis Kole Music. Additional concerts feature Geof Morgan and Friends (June 30), Dr. Jimmy and the Swingtime Serenaders (July 7), J.P. Falcon Band (July 14), The Unknowns (July 21), Out of the Ashes (July 28), Prozac Mtn Boys 9 (Aug. 4), Heroes (Aug. 11), Bellingham Dixieland All-Stars (Aug. 18) and bandZandt (Aug. 25). Info: facebook.com/elizabethparksummerconcerts. 
Double, double, toil and trouble
Those Brazen Wenches, a new theater company in Bellingham, presents a trilogy of short plays by Rosalind Reynolds, directed by Dawn Hunter. The company focuses on new, local works with strong female leads. Its goal is to "smash the patriarchy in entertaining ways." 
Performances are June 24–25, June 30, and July 1–2 at the Sylvia Center, 207 Prospect St. The one-act plays celebrate sisterhood, silliness and struggle, against the backdrop of Shakespeare's oeuvre. 
Reynolds recently completed a two-year stint as iDiOM Theater's Playwright in Residence. Hunter is a frequent actor and director at the iDiOM. Together they won the 2022 Serial Killers tournament of serialized theater for "The End of Tragedy." Tickets are $10–$15 through sylviacenterforthearts.org. 
Remembering Elvis
Bellingham author Laura Kalpakian is re-releasing her novel, "Graced Land," which follows how Elvis and his music inspired people around him to be better individuals and to build a stronger community. The Pickford Film Center will be running the new biopic "Elvis," produced by Baz Luhrman, beginning Thursday, June 23.
Kalpakian hosts a book launch party for "Graced Land," at 6 p.m. Tuesday, June 28, at Goods Local Brew, 2620 Northwest Ave. Cake, food trucks and beverages will be available. Families and dogs are welcome. More on the book can be found at laurakalpakian.com. 
Jazz at the Trackside
Jazz on Tap takes place from 3–10 p.m. Saturday, June 25, at the Trackside Beer Garden. The festival features a six-band lineup to highlight a wide variety of styles from talented local jazz musicians. Tickets are $10 and the event is open to all ages (ages 12 and younger get in free).
The lineup begins with Kid'Sax Ensemble, followed by Bilongo, Nuages, Midnight Theory, Julian MacDonough's Message Received, and Marina Albero. Details are at kulshanbrewing.com/jazzontap. 
Walk-in movies                                       
The Fairhaven Outdoor Cinema is back! The Fairhaven Association hosts movies projected on an outdoor screen each Saturday evening from June 25 through Aug. 27 on the Fairhaven Village Green at 10th Street and Mill Avenue. Blankets only on grass (no lawn chairs). Limited chair seating is available. No hammocks. Entrance fee is $7.
Movies include "Back to the Future" (June 25); "Jumanji: The Next Level (July 2); "Encanto" (July 9); "Mamma Mia" (July 16); "The Sandlot" (July 23); "Dirty Dancing" (July 30); "Moana" (Aug. 6); "Grease" (Aug. 13); "The Goonies" (Aug. 20); and "The Princess Bride" (Aug. 27). Live music precedes each film. Details: epiceap.com/fairhaven-outdoor-cinema. 
Skagit Symphony's Garden Tour
This popular self-guided tour will take you to seven inspiration-filled gardens between 10 a.m. and 4 p.m. Sunday, June 26. This year's tour begins on the edge of Pleasant Ridge with a special treat, the home garden of Christianson's Nursery owners John and Toni Christianson.
Next you'll head onto Fidalgo Island to see a drought-resistant pollinator garden, then out to four Old Town gardens with historic touches. The tour wraps up with a Cap Sante garden boasting a sweeping view of Guemes Channel.
Please note that private gardens feature sensitive landscapes with uneven terrain. Some gardens may not be suitable for strollers, walkers or wheelchairs. Service animals only, please. Organizers suggest you allow a half-day to see all the gardens. Tickets are $30. All proceeds benefit Skagit Symphony's music and education programs. Purchase tickets in advance at skagitsymphony.com. 
Cruise the bay
Whatcom Museum and San Juan Cruises host the annual History Sunset Cruises from 6:30–8:30 p.m. Tuesdays from June 28 through August 30, taking locals and visitors aboard the 100-foot Victoria Star tour boat. Participants get great close-up views of parks, businesses and neighborhoods from Bellingham Bay, with historian Brian Griffin serving as the tour guide. Griffin ties his knowledge of local history with up-to-date facts about bayside activities.
Tickets are $35 for museum members and $40 for non-members. Children ages 5 and younger are free but must be pre-registered. Purchase tickets through Eventbrite.com or in-person at the Museum Store, 250 Flora St. Proceeds benefit Whatcom Museum exhibitions and educational programs. For more information about the cruises, visit whatcommuseum.org/history-sunset-cruise. 
Fairhaven Summer Repertory Theatre
Bellingham TheatreWorks, in partnership with the Firehouse Arts and Events Center and the Fairhaven Association, presents three plays on the theme of "You'll Understand When You're Younger" June 28 through July 24.
Exploring the tragedies and triumphs of growing up, these plays perform in repertory six nights a week for four weeks. The productions are "Big, Scary Animals" by Matt Lyle, "The Children" by Lucy Kirkwood, and "The Curious Incident of the Dog in the Night-Time" by Mark Haddon, adapted by Simon Stephens.
All shows begin at 8 p.m., except Sunday shows which begin at 4 p.m. Single tickets are $20 and season tickets for all three plays are $50. Get tickets and more information at bellinghamtheatreworks.org. 
Local stars
The annual Mayor's Arts Award ceremony, established in 1978 to honor those who have contributed to the arts in our community, begins with a reception at 5:30 p.m. Wednesday, June 29, in the Mount Baker Theatre's lobby, 104 N. Commercial St. The ceremony begins at 6 p.m.
The event is an important gathering of artists, art advocates and enthusiasts, and an opportunity for friends, family and community members to celebrate these phenomenal people and organizations. It's free, but tickets are required. Get them at mountbakertheatre.com.
For a list of awardees, go to cob.org/news/2022/mayors-arts-awards-recipients-announced. 
Before attending an in-person event, check with individual venues to make sure it is taking place as scheduled.
Margaret Bikman's column runs every Wednesday. Reach her at margaret.bikman@gmail.com.