The A-List
A&E calendar: Art, motion, creativity and comedy
A curated selection of events from Whatcom and Skagit counties
June 22, 2022 at 5:10 a.m.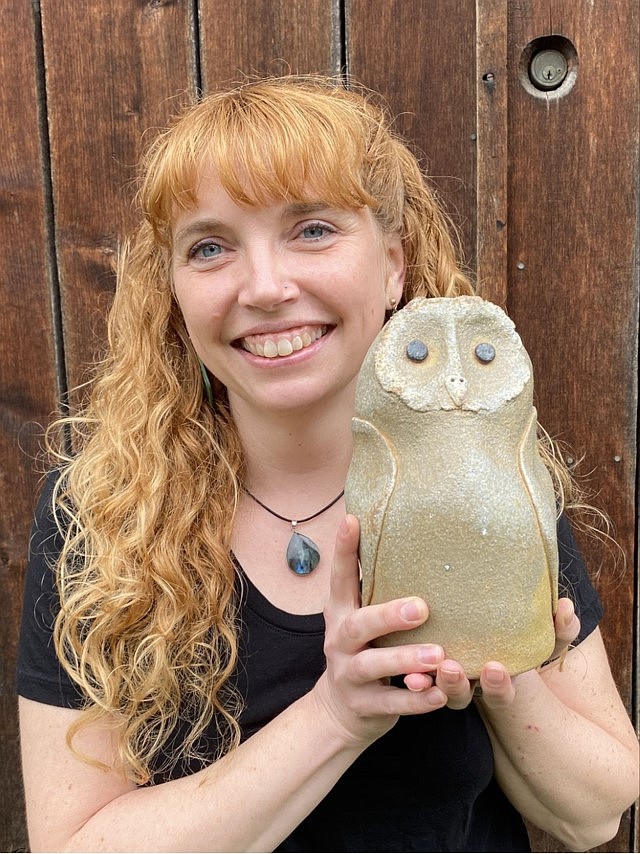 ---
---
Wednesday, June 22
Sedro-Woolley Farmers Market 
1–4 p.m., Hammer Heritage Square 
Residents and visitors can procure fresh, local food and products at the midweek gathering, which takes place Wednesdays through Oct. 12. Pick up everything from honey to locally grown vegetables, home decor, organically grown flowers, berries, baked goods, garlic, beauty products and more. Info: sedrowoolleyfarmersmarket.com.
Thursday, June 23
Wine and Dine
5–8 p.m., Bertelsen Winery, 20598 Starbird Rd., Mount Vernon
Skagit DVSAS will host its annual fundraiser "Wine and Dine: Pop a Cork for Survivors" to support domestic abuse survivors. Tickets are $75 and include a catered dinner, live music and one wine voucher. This is the agency's first in-person event since the community shut down due to COVID-19 in early 2020. Info: skagitdvsas.org. 
"Into the Woods"
7:30 p.m., Bellingham Theatre Guild, 1600 H St. 
Cinderella, Little Red Riding Hood, Jack (of beanstalk fame), and a baker and his wife head into the woods to make their wishes come true when this famed musical by James Lapine and Stephen Sondheim concludes this week with performances at 7:30 p.m. Thursday through Saturday, and 2 p.m Sunday. Tickets to the irreverent, Tony Award-winning play are $8–$16. Info: bellinghamtheatreguild.com. 
The Fantasticks 
7:30 p.m., Anacortes Community Theatre, 918 M Ave. 
The longest-running musical in the world concludes this weekend with performances at 7:30 p.m. Thursday through Saturday, and 2 p.m. Sunday. The funny and romantic fable focuses on a boy, a girl and their two fathers who try to keep them apart. Tickets to see the timeless love story are $25. Info: acttheatre.com. 
Friday, June 24
Artistry in Motion
2 p.m., McIntyre Hall, Mount Vernon
Skagit Valley Academy of Dance presents its "Artistry in Motion" show at 2 p.m. Friday, 7 p.m. Saturday and 2 p.m. Sunday. The contemporary performances will feature styles ranging from ballet to hip-hop. Tickets to the showcase are $20–$35. Info: mcintyrehall.org. 
Fourth Friday Art Walk
5–8 p.m., historic Fairhaven 
Meet artists, see demonstrations, partake in refreshments and enjoy entertainment during this free, self-guided event. More than 12 venues will be taking part in the event, including Good Earth Pottery, Artwood, Stones Throw Brewery, Colophon Cafe, Echo Chernik Gallery, Noelle Fine Art, Whatcom Art Market, Village Books, Whimsey, Peter James Photography Gallery, and Evolve Chocolate and Cafe. Info: enjoyfairhaven.com. 
Charlie Porter Quintet
7:30 p.m., Jansen Art Center, 321 Front St., Lynden 
Internationally acclaimed and Grammy Award-winning trumpeter and composer Charlie Porter will be joined by his band for this anticipated concert. Porter has toured the world as a sideman and bandleader in jazz and also as a classical soloist and chamber musician, performing and recording with many notable musicians and groups over the last 20 years. Tickets are $22–$25. Info: jansenartcenter.org. 
Stand in the Corner 
8 p.m., The Corner Pub, 14565 Allen West Rd., Bow
Bellingham Entertainment hosts a night of standup comedy labeled "a time out for adults." Performers at the free show will include Brett Emerson, Cindy Su and Richie Affleje. Sean Flick hosts. Arrive early for dinner, stick around for the laughs. Info: bowcornerpub.com. 
Choose Your Own Adventure
8 p.m., Sylvia Center, 207 Prospect St. 
Audiences will help decide what will happen next when the Upfront Theatre presents this format at 8 p.m. every Friday and Saturday through June. Whatever the choice, improvisers will help make it work with comedy at the forefront of every tale. Tickets are $10–$15. Be prepared to show proof of COVID vaccination or negative test results. Info: theupfront.com   
Flicks in the Park
9 p.m., Pioneer Park, Ferndale
Grab a blanket or comfy camping chair and watch "Bill & Ted's Excellent Adventure" as part of Ferndale's Summer of Fun events. Entry is free and open to all. Info: ferndaleparks.com. 
Saturday, June 25
Art Studio Tour
10 a.m. to 2 p.m., throughout Blaine
The third and final "Blaine by the Sea" tour of the season will see local artists opening their home studios to the public. In addition to the home studios, there will be additional locations throughout the area where you can view and purchase artwork. Info: blainebythesea.com. 
MV Garden and Art Fair
10 a.m. to 4 p.m, Edgewater Park, Mount Vernon
Peruse a curated collection of garden- and art-related vendors at this outdoor event. Fresh flowers, nature photography, steel trellises, tropical plants, stone garden art, handmade glass, air plants and much more will be on site. Info: mvgardenandartfair.org. 
Revival
6:30 p.m., Mount Baker Theatre, 104 N. Commercial St.
Enjoy a fast-paced, kid-friendly and entertaining family night out at the theater when The Dance Studio presents shows at 6:30 p.m. Saturday and 2 p.m. Sunday at the MBT. The performances will feature tap, jazz, ballet, contemporary, lyrical, hip-hop, musical theater and more. Tickets are $16. Info: mountbakertheatre.com. 
Brooklyn Mike
9 p.m., Culture Cafe, 210 E. Chestnut St.
On break in between shows while on tour, comedian, actor and writer Mike Troy will make a stop in Bellingham for this one-night show. "Brooklyn Mike" has shared the stage with comedy icons such as Steve Harvey, Kevin Hart, Tracy Morgan, Sinbad, Wanda Sykes and the late, great George Carlin. Randall Ragsdale hosts and there will also be featured acts. Tickets for the Comedy Nite show will be $15 at the door. Info: culturecafebham.com. 
Sunday, June 26
Welcome Summer Farmers Market
Noon–3 p.m., Wander Brewing, 1807 Dean Ave.
Celebrate the beginning of summer with a local farmers market featuring goods from Buu Chan Ferments, Daydream Farm, El Fuego Hot Sauce, Humble Bouquet, Sly and Son Bread, Steensma Creamery and Thoroughfare Tempeh. Danielle's Back East BBQ food truck will also be on site. Info: wanderbrewing.com.
Books by the Bay
1–5 p.m., Hotel Bellwether, 1 Bellwether Way
As part of the Chanticleer Authors Conference, attend this short book fair to meet local and traveling authors, purchase books (and get them signed) and win door prizes. The family-friendly event is free. Info: chantireviews.com.
Before heading out to attend in-person happenings, check with individual venues to make sure the event is still taking place as scheduled.
The A-List appears weekly on Wednesdays. To submit an event for consideration, email calendar@cascadiadaily.com.