Health
Therapy dogs provide love, support to health care workers
PeaceHealth welcomes canines through pandemic
June 19, 2022 at 5:10 a.m.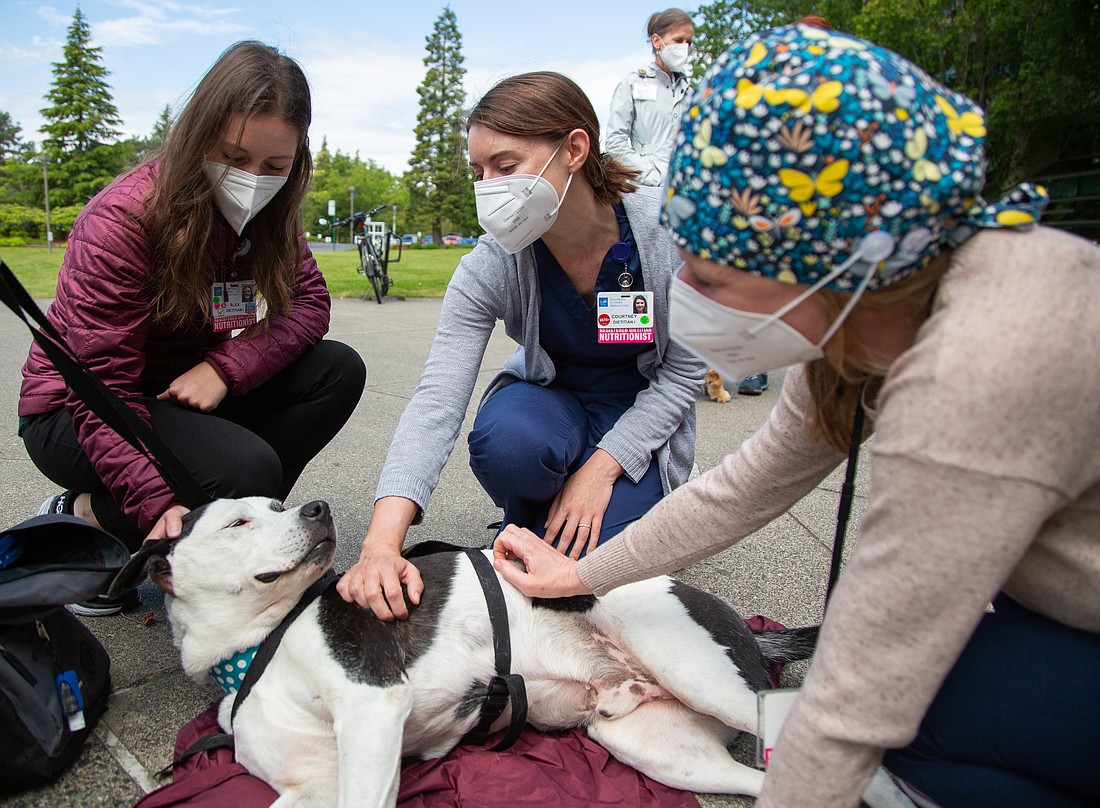 ---
---
When the pandemic hit, volunteer positions at PeaceHealth St. Joseph Medical Center closed up in an attempt to limit the number of people going in and out of the hospital and potentially spreading COVID-19.
One motley crew of volunteers — comprising meticulously-trained golden retrievers and pups who love a good belly rub — found a way to keep providing love and relief to those at St. Joseph's. 
Instead of visiting patients, the dogs and their owners would post up each week outside the main entrance of the hospital to give the stressed and tired health care workers a moment of reprieve. The dogs still visit monthly for their allotted dose of pets. 
"We felt that our own health care workers needed a break and the support from them," said Molly Watson, director of volunteer services at the hospital.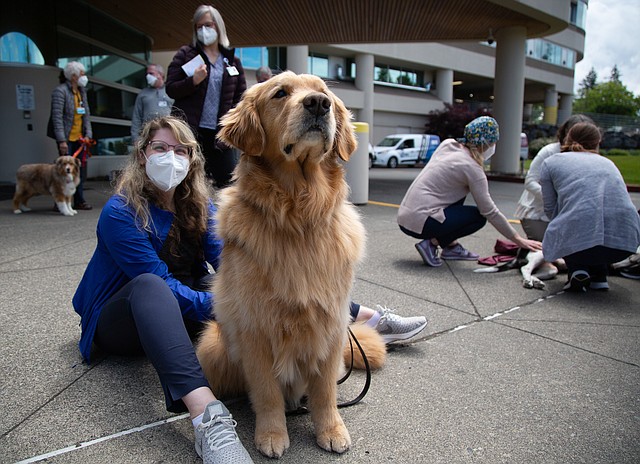 Dogs are proven to lower anxiety and reduce blood pressure. The simple act of petting a dog or other animals promotes the release of serotonin and oxytocin, according to UCLA Health.
When the Whatcom County transmission rate drops, as defined by the Centers for Disease Control and Prevention, the hospital will welcome the dogs and their trainers back into the hospital to visit patients, Watson said.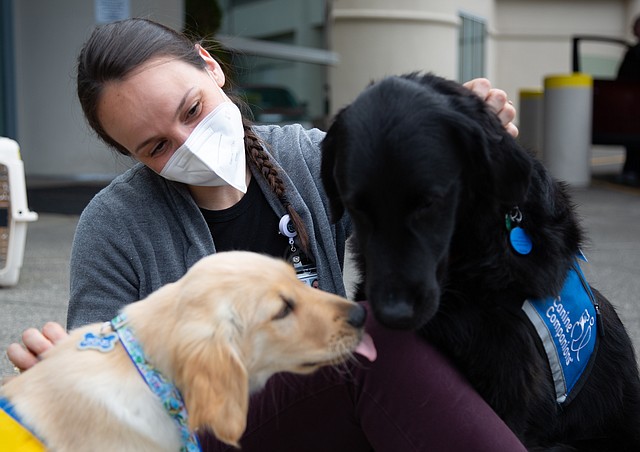 Retired physical therapist Claudia Peters brought the first facility dog — service dogs who work with a professional in health care or education — into the hospital more than two decades ago to aid her patients in recovery. Peters said she loved using dogs in her work because they are a stress reliever, distraction from pain and motivational tool.
"It's a lot more fun working on balance by throwing a ball for a dog," Peters said.
About a decade ago, the hospital expanded on Peters' idea and started welcoming volunteer dogs and handlers into the hospital to visit with patients in units like physical therapy or behavioral health. Currently, there are nine teams registered with the hospital. Each team's dogs even get their own name tags.