Music
Sounds of summer, take two
Free concerts abound in Whatcom and Skagit counties
June 19, 2022 at 5:05 a.m.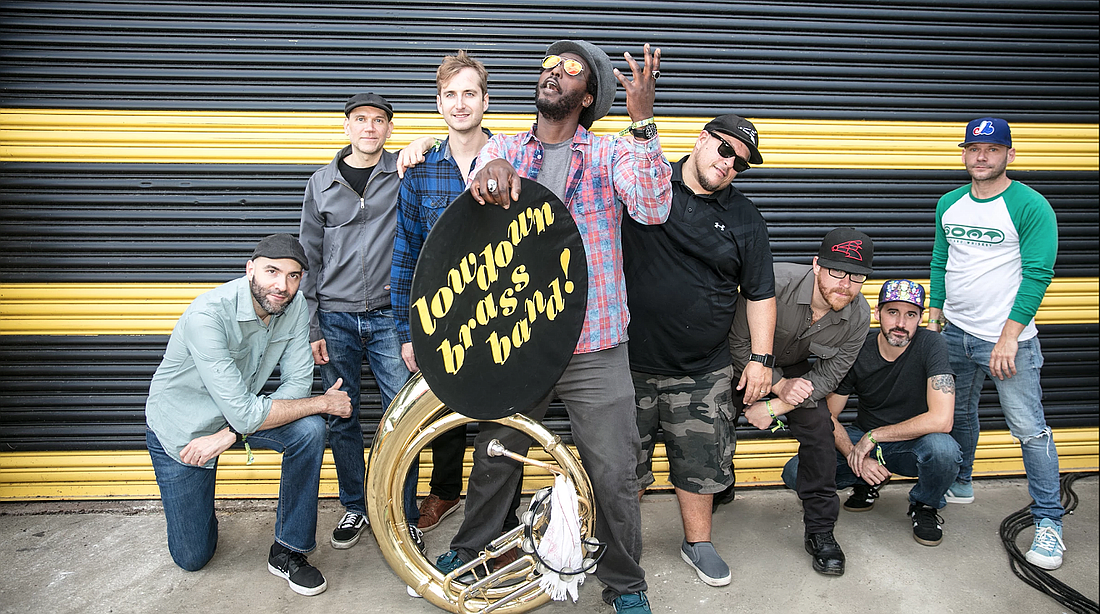 ---
---
If you've lost touch with the local music scene over the last two or three years, outdoor shows are a great way to get reacquainted by sampling some of our finest local performers.
The biggest series of events is Downtown Sounds, presented by the Downtown Bellingham Partnership. For five consecutive Wednesdays the blocks around Holly and Bay streets will be jumping to the sounds of Nite Wave (July 6), The Cumbieros (July 13), Outer Orbit (July 20), LowDown Brass Band (July 27) and Miles Harris and the Deep Cuts (Aug. 3), along with great opening acts each week.
This event brings in some of the biggest crowds and has lots of great activities for kids, as well as a beer garden. Ride your bike or walk if you can, because downtown will be packed those nights. 
For some slightly more subdued excitement, you can head to Bellingham's Elizabeth Park Summer Concert Series on Thursdays. The long-running concert series returns on June 23 and runs from 6–8 p.m. every Thursday through Aug. 25. Acts include Dr. Jimmy and the Swingtime Serenaders (July 7), The Unknowns (July 21) and BandZandt (Aug. 25). Bring a lawn chair and get dinner or ice cream from a food truck.
The Barkley Market also has music at noon on Thursdays throughout July and August, which makes for a great lunchtime treat.
Ferndale has two more shows coming up at Pioneer Park as part of its "Summer of Fun" sponsored by the city's parks department. On Saturday, July 9, hear Blistered Earth, a Metallica tribute band. That might seem like an odd choice for a family-friendly event in a park, but Metallica has been around long enough that lots of their fans have kids by now — so why not rock out in the park all together? On Saturday, July 22, they will have the R&B and pop covers of local dance party favorite Baby Cakes.
Anacortes also plays host to two separate sets of live music events throughout July and August. The Heart of Anacortes has music almost every Saturday at 6 p.m. at the corner of 4th Street and O Avenue, with a roster of some of the region's top talent for classic rock, blues and Americana. The Port of Anacortes hosts music in Seafarer's Memorial Park on Wednesdays and Fridays from 6–8 p.m., but the schedule of musicians had not been announced as of press time. 
In Mount Vernon, the music happens at the Riverwalk Plaza at 6 p.m. Thursdays in July and August. Musicians for that one include The Chris Eger Band (July 21), Mama Dirty Skirt (July 28) and the Atlantics (Aug. 25).
The La Conner Live series happens from 1–4 p.m. Sundays in Gilkey Square, with a very similar range of talented local groups. Sedro-Woolley also has a Sunday serenade at Riverfront Park starting at 6 p.m. on July 24. That four-week series kicks off with Lemon Creek.
In addition to all the concerts in parks and public places, several local businesses host outdoor music opportunities, and most of them are family-friendly.
Hotel Bellwether has its popular "Blues, Brews, and BBQ" series on Thursdays, starting this week. This one does charge for admission, but the chance to dance on the waterfront is irresistible to many. The music is not just blues but ranges through classic rock, funky jazz and R&B. The Atlantics will play a special show there for the Fourth of July, as well. 
Bellewood Acres brings back its Farm Tunes series on Fridays from 6–9 p.m. starting July 22. The lineup leans heavily on folk and bluegrass.
Boundary Bay will have stuff happening in the beer garden at least five days a week, with Margarita Mondays, DJ Yogoman spinning reggae 45s on Tuesdays in June, two shows every Thursday, the Friday Fish Fry and Saturday music after the Bellingham Farmers Market. 
The Trackside stage run by Kulshan Brewing is another fun option. So far, they've announced shows on Wednesdays throughout June, but the plan is to shift to Thursdays and Saturdays for the rest of the summer.   
In Mount Vernon, Farmstrong Brewing features outdoor music in its beer garden every Tuesday.
Finally, a bunch of festivals also highlight music as an important component, even if they aren't necessarily musical festivals. For example, July 15–16 is the Lynden Raspberry Festival, with local music on two stages. Performers for that one haven't been announced yet.
That same weekend, Saturday, July 16, at Zuanich Point Park, Bellingham Budfest features Marshall Law Band, North Sound Soul and The Stillvettas. And the Anacortes Arts Festival, taking place August 5–7, will have three stages of continuous live music.
Summer is fleeting around here, so take advantage of the plethora of outdoor music to be found, stay safe and have fun.