Community
Bellingham Unity Committee holds annual Juneteenth Celebration
Community event aims to celebrate, educate
June 18, 2022 at 6:39 p.m.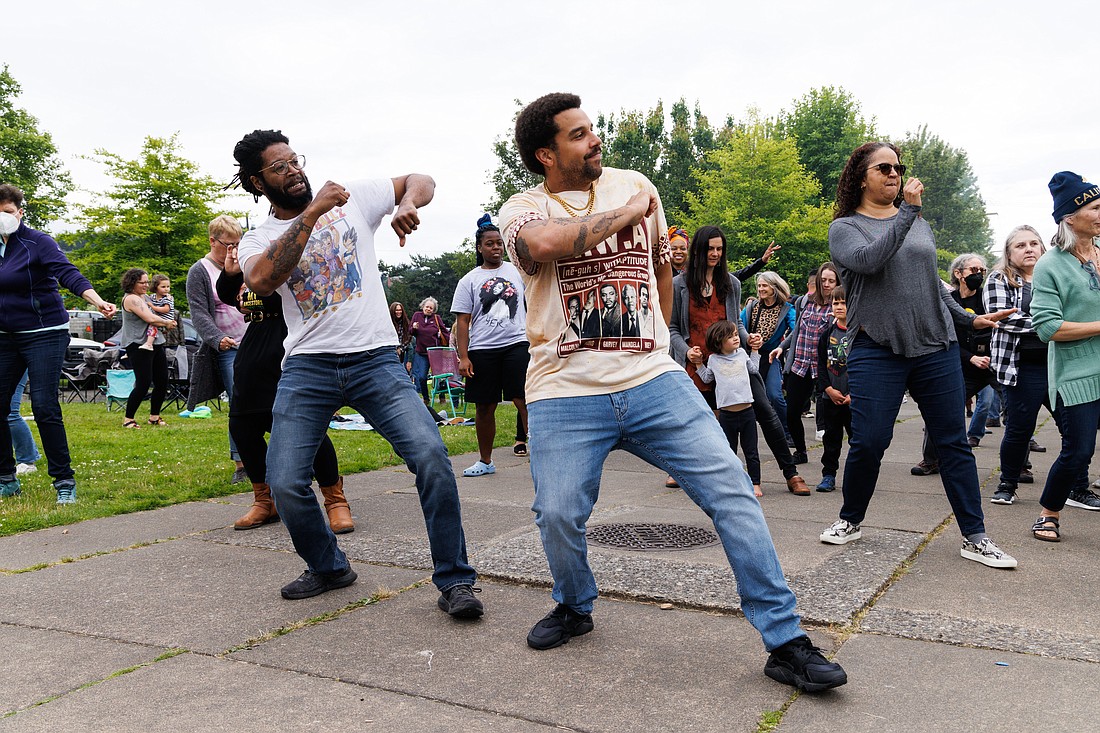 ---
---
Music, art and conversation filled Maritime Heritage Park on Saturday as the Bellingham Unity Committee held its annual Juneteenth Celebration.
Guests were invited to bring food and blankets to spread out and picnic on the grass of the Maritime Amphitheater.
Juneteenth is the oldest nationally celebrated holiday that commemorates slavery ending in the United States. On June 19, 1865, Union soldiers arrived in Galveston, Texas with news that the war was over and those enslaved were free.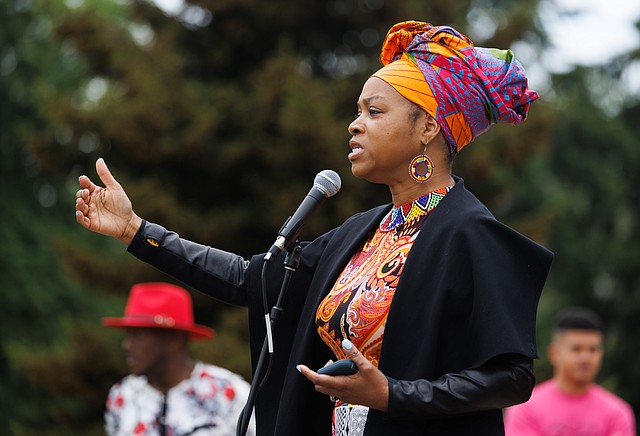 The national holiday is considered a time to celebrate freedom, learn about African American history and celebrate Black-owned businesses. 
The celebration began at 2 p.m. and was met with clear skies for the majority of the festivities. 
The Bellingham Unity Committee began in 2018, when it held its first Juneteenth Celebration. According to its website, the committee aims to improve the community by "enhancing, teaching and honoring the rich legacy and history of African American culture."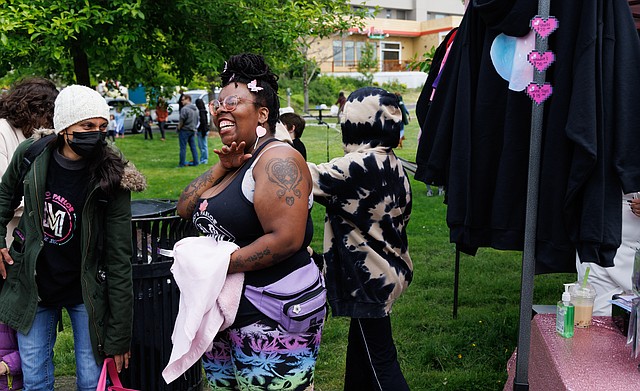 Jesi Van Leeuwen, a member of Bellingham Unity Committee, feels Juneteenth is about more than just celebrating freedom. 
"It's about holding of space for Black beauty, Black joy, Black pain and Black struggle," Van Leeuwen said. 
The celebration featured live funk, soul, reggae and R&B music, with performers encouraging the crowd to dance along. In between music, speakers shared stories both about African American history and their personal ancestral stories.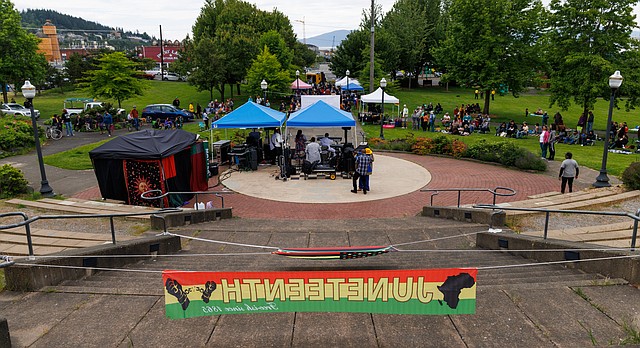 There were a few vendor booths as well as Bry's Filipino Cuisine food truck for those who forgot to bring their picnic baskets.
The event featured several community activist booths, such as the Whatcom Peace & Justice Center, the Whatcom Coalition for Anti-Racist Education (CARE), Planned Parenthood and others, all of which were ready to educate and converse with attendees. 
Teizeen Mohamedali, a member of the Whatcom CARE, said an essential part of the celebration is to acknowledge the history of slavery in the United States.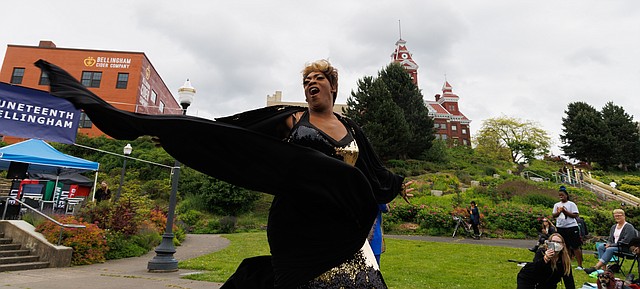 "It's an opportunity to learn the truth, to share it and learn from it," Teizeen said.
Dejah Kutrovski, an attendee at the park, said that while Juneteenth is a day of remembrance for her, it's also a happy occasion. 
"I'm here to remember my history and to celebrate being Black," Kutrovski said.