Elections
Progressive initiative group is back with a new name
Former 'People First Bellingham' planning for 2023
June 17, 2022 at 12:44 p.m.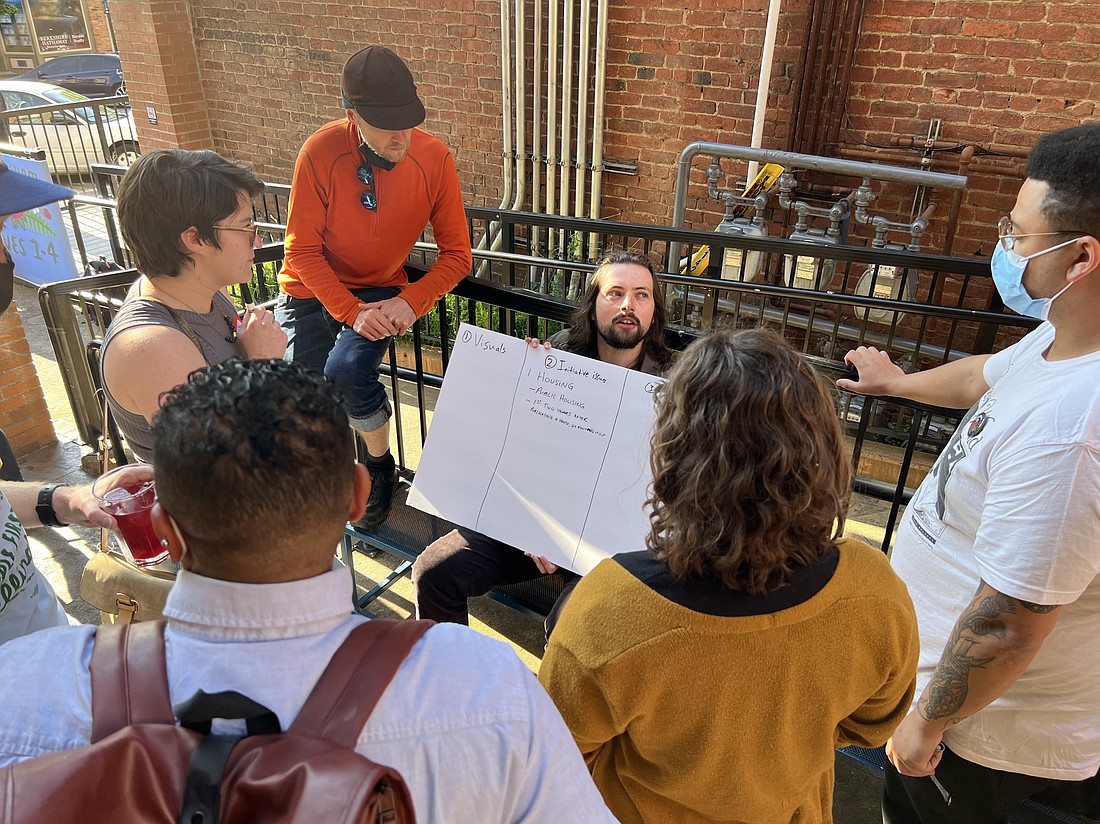 ---
---
Progressive activists who called themselves People First Bellingham during their 2021 initiative campaign are rebranding and preparing for another round of citizen initiatives in 2023.
People First Bellingham volunteers may have surprised even themselves after collecting enough signatures to place four initiatives on the November 2021 ballot: protections for renters; technology restrictions for police; a prohibition on using city money for anti-union activities; and rights for wage and gig workers, including a $4 raise during states of emergency.
"We were inexperienced at writing legislation," group organizer Sage Jones told a crowd of about 40 supporters at an organizing meeting June 14 at Café Blue in Fairhaven. "We were really barely a coalition at all."
Before ballots arrived in October 2021, Bellingham City Council announced its opposition to all four measures.
"These initiatives may not accomplish what they want to accomplish, and they have unintended consequences," council member Michael Lilliquist said in a city press release. "They may be indefensible in a legal sense, and they are impractical in a lot of administrative senses."
Despite the council's concerns, voters passed two of the four measures: the bans on anti-union spending and police use of facial recognition and predictive policing software. 
"Nobody thought we were going to do it," Jones said. "The city was surprised, to say the least."
The group unveiled a new name at the June 14 meeting: Community First Whatcom.
The "Whatcom" signals that the group is expanding its range. "Community" was intended to put a different light on inclusivity.
"We had many discussions and ultimately felt that 'community' was pretty powerful, and emphasized 'mutual empowerment in togetherness' in a different way than 'people' did," organizer Maya Morales said in an interview. 
After learning about the new name, attendees hunkered down in the walkway outside Café Blue to brainstorm goals that could be distilled into ballot language in 2023. Topics were written in marker on poster board: climate, transportation, housing and more public participation in city government. Renters' rights, which failed in 2021, were mentioned in more than one breakout group.
This time around, city leaders might not be taken so off guard.
"We won't have that element of surprise next year," organizer Seth Mangold told those at the meeting. "We will be expected."