Best Bets
Horns, one-acts, Father's Day and fowl play
Margaret Bikman's weekly column
June 15, 2022 at 5:15 a.m.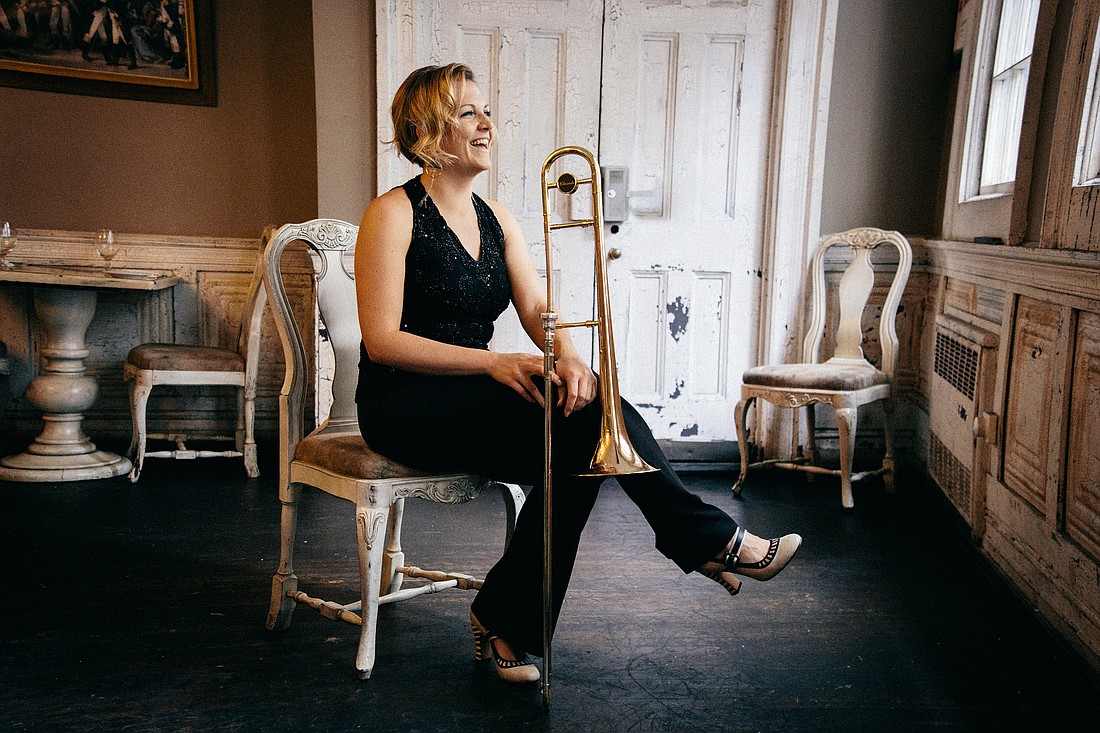 ---
---
Saxophones, a trombone and a trumpet are onstage this week, along with some cool Father's Day events. Take dad to a car show, an outdoor movie, book parties in the parks, and if hunger strikes, there's a chicken festival and a berry and cheese festival. Welcome, summer!
Saxophone Kids
The Kid'Sax Ensemble, composed of students from Bellingham, Sehome and Lynden high schools, under the direction of Mark Kelly, perform a mix of classical and jazz pieces by Nestico, Ravel, Bach, Joplin, Haydn, Ellington, Schubert, Prima and others from 4–6:15 p.m. Thursday, June 16, at the FireHouse Arts and Event Center's outdoor stage, 1314 Harris Ave. Info can be had at firehouseperformingarts.com. 
Berry and Cheese Day
Boxx Berry Farm and Appel Farms Cheese host a "Strawberries & Squeakers Festival" from 11 a.m. to 3 p.m. Friday and Saturday, June 17–18 at 6211 Northwest Dr. in Ferndale. Learn about cheesemaking, go on a wagon ride, treat yourself to a strawberry sundae and more at this free, family-friendly event. Call 360-380-2699 for details. 
'Narnian Excerpts'
Dancing for Joy presents a dance interpretation of "Narnian Excerpts — The 2022 Chronicles," an artistic coming-to-life from the pages of creative author C.S. Lewis' "Chronicles of Narnia" at 6:30 p.m. Friday through Monday, June 17–20, at the Mount Baker Theatre, 104 N. Commercial St. Characters from all seven books will be telling pieces of these stories through the powerful language of dance. Tickets start at $15. Purchase them at mountbakertheatre.com. 
Flicks in the Park
Grab your blanket or camping chair and come to Ferndale's Pioneer Park when the sun goes down for a feature film on Fridays, June 17 and 24, and July 8. The movies start a little after 9 p.m. (when it gets dark enough to see the film). The animated feature "Encanto" kicks off the monthly series, followed by "Bill and Ted's Excellent Adventure" and ending with "Spider-Man: No Way Home." Get the lineup at cityofferndale.org. 
Ba-wak! 
Fairhaven's inaugural "Chicken Festival" is from noon to 4 p.m. Saturday, June 18, on the Fairhaven Village Green at 10th Street and Mill Avenue. The Chicken Festival and Carnival is full of chicken-themed games, prizes, a costume contest, a scavenger hunt, storytelling, exhibits, vendors and art and entertainment (yes, the chicken dance). Even the treats are appealing to chickens — but there will be no chickens on site. Details: enjoyfairhaven.com. 
Comedic one-act plays
Bellingham Theatre Guild's "Lend Us Your Ears" pay-what-you-will reading series presents a ridiculously silly collection of short plays by David Ives at 2 p.m. Saturday, June 18, at the BTG playhouse, 1600 H St. Directed by Mish Kriz, the reading will feature "Time Flies," "Bolero," "Degas C'est Moi" and "Soap Opera" — all replete with the adventurous word-play and fast-paced hilarity for which Ives is renowned. Ives tackles the sex cycle of mayflies; mysterious unknown sounds; waking up as the French artist Degas; and the love a repairman has for his subject. These plays, performed in this single reading by a skilled gaggle of local actors, contain adult language and situations. Audience members will need to provide proof of vaccination and wear a mask during the performance. No reservations are necessary for this general seating show. For answers to questions, go to bellinghamtheatreguild.com.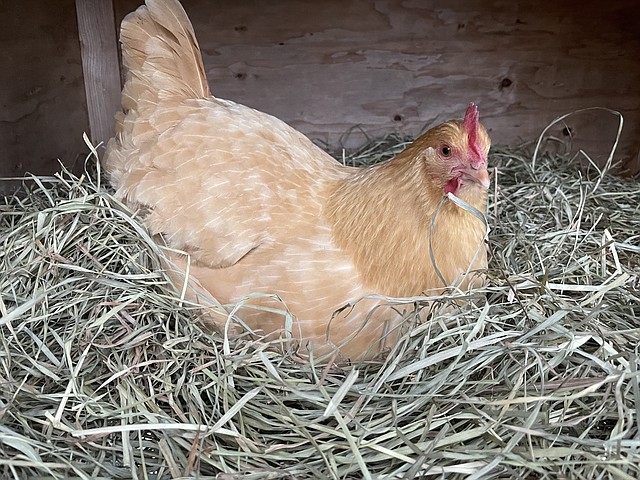 Happy Juneteenth
Bellingham Unity Committee hosts a free, community-wide Juneteenth Freedom Day Celebration from 2–6 p.m. Saturday, June 18, at the Maritime Heritage Park Amphitheater. The public is invited to bring along food and blankets to spread on the grass and enjoy live funk, soul, R&B, reggae music and dance performances, as well as get information from community organizations. Juneteenth — which officially takes place June 19 — commemorates the emancipation of enslaved African Americans, and is now a federal holiday. Details: Facebook.com/BellinghamUnityCommittee. 
Library Parties in the Parks
Bring your family (and your own food and beverages, if you wish) for a variety of fun activities including free books for infants through teens, Summer Reading Superstar yard and window signs, sidewalk chalk, story walks and games hosted by Bellingham Public Library. The dates are 5–7 p.m. Wednesday, June 22, at Squalicum Park; and 2–4 p.m. Wednesday, July 13, at Cordata Park. Find details at bellinghampubliclibrary.org. 
Time to contra dance
Bellingham Country Dance hosts its first dance in a couple of years from 7–9 p.m. Saturday, June 18, at Glen Echo Community Center, 7694 Goodwin Rd. (near Nooksack). Dance along to live music by Feisty Fiddles, with Kera-Lynne Newman and Margaret Inez Driscoll on fiddles and Steven Rystrom on mandolin. All dances will be called by Seattle's Amy Carroll. Suggested donation is $12–$15. Proof of vaccination and booster (if eligible) as well as tightly fitting N95/KN95 masks are required. Due to the ever-changing COVID situation, please check for any required changes via bellinghamcountrydance.org. 
Father's Day Car Show 
The Gear Heads of Whatcom County and Bellewood Farms host the free eighth annual car show from 9 a.m. to 3 p.m. on Sunday, June 19, at Bellewood Farms, 6140 Guide Meridian, halfway between Bellingham and Lynden. Come see more than 200 of the coolest classic and modified cars and trucks on Father's Day. Food will be available for purchase in the cafe and bakery and hard cider and cold beer will be on tap. Listen to live music by the Red Sky Riders from 10:30 a.m. to 1:30 p.m. and try free samples of farm-made apple spirits in the distillery. Details: bellewoodfarms.com. 
From NYC to Bellingham
Trombonist, singer, educator, bandleader and songwriter Emily Asher — who, in the fall of 2020, moved from a full-time career playing jazz in New York City to teach at Carl Cozier Elementary and Western Washington University — welcomes her New York-based band for a garden party from noon to 3 p.m. Sunday, June 19, at Boundary Bay Brewery, 1107 Railroad Ave. Band members include guitarist James Chirillo, trumpet and cornetist Mike Davis, reed man Jacob Zimmerman, bassist Rob Adkins and drummer Jay Lepley. Celebrating Asher's fifth album, "If I Were A Window," the band plays hot jazz, swing, salsa and ballads. Suggested donation is $10–$20. More info can be had bbaybrewery.com or emilyasher.com. 
Grammy Award-winning trumpeter            
The Jazz Center of Bellingham closes its season with internationally-acclaimed and Grammy Award-winning trumpeter and composer Charlie Porter, who has a strong penchant for improvised music, and has delved into many projects from jazz and classical to Arabic, Indian, African, Australian Aboriginal and Korean music. He'll perform with Nick Biello, saxophones; George Colligan, piano; Garrett Baxter, bass; and Alan Jones, drums at 7 p.m. Wednesday, June 22, at the Sylvia Center for the Arts, 207 Prospect St. Tickets are $10 for students, $20 general and can be purchased at the door. Info: jazzcenterofbellingham.org. 
Before attending an in-person event, check with individual venues to make sure it is taking place as scheduled.
Margaret Bikman's column runs every Wednesday. Reach her at margaret.bikman@gmail.com.