The A-List
A&E Calendar: Pride parades, Berry Dairy Days and harmonic convergence
A curated selection of events from Whatcom and Skagit counties
June 15, 2022 at 5:10 a.m.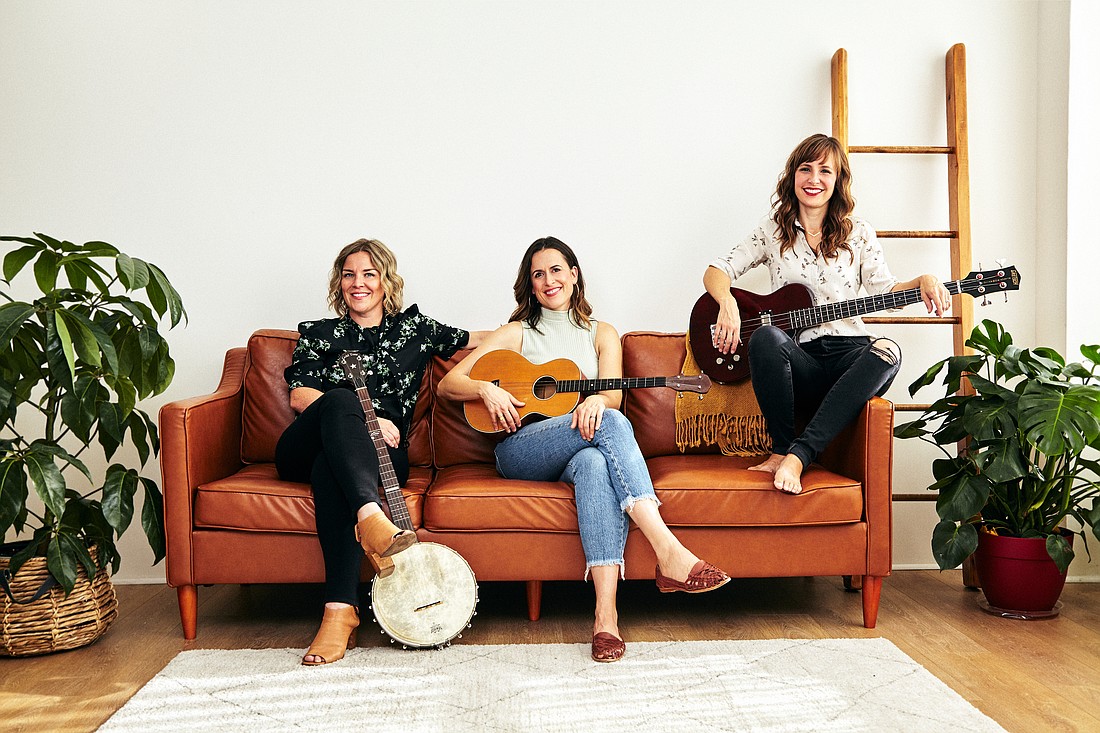 ---
---
Wednesday, June 15
Beach Cat Comedy Open Mic
8 p.m., Beach Cat Brewing Co., 7876 Birch Bay Dr. 
Attend this free standup comedy show on the first and third Wednesday of each month. Signups start at 7:30 p.m. with each performer getting five minutes onstage. The event is 18+, with some mature content. Info: asnailspace@gmail.com. 
Thursday, June 16
Swinomish Pride
Through June 18, throughout La Conner
"Be who you are, love who youare" will be the theme of this expanded event celebrating Pride Month and Swinomish Pride Day. A Pride Day Car Parade on Thursday, Pride Paddle on Saturday, community art project and more will be part of the three-day event. Info: lovelaconner.com. 
Good, Bad, Ugly
7:30 p.m., Sylvia Center, 207 Prospect St. 
The Upfront Theatre presents Bellingham's longest-running improv show, "The Good, the Bad and the Ugly" every Thursday at the Sylvia Center for the Arts. Tickets are $10–$15. Audience members must provide either proof of vaccination or a negative COVID-19 test (within 48 hours). Info: theupfront.com. 
The Fantasticks 
7:30 p.m., Anacortes Community Theatre, 918 M Ave. 
The longest-running musical in the world continues this weekend with performances at 7:30 p.m. Thursday through Saturday and 2 p.m. Sunday. Tickets to see the timeless love story are $25. Additional showings take place June 23–26. Info: acttheatre.com. 
Local Laughs Comedy Open Mic
9 p.m., The Local Public House, 1427 Railroad Ave. 
This open mic gives each comedian five minutes at the mic (subject to change based on attendance). Sign up to tell jokes, or just come to laugh and support local comedy. Audience members and performers will be required to show proof of vaccination. The event is handicap-accessible. Entry is free. Info: Facebook.com/locallaughsbham. 
Friday, June 17
Berry Dairy Days
Through June 19, throughout Burlington
This popular event returns to Skagit County with a grand parade, strawberry shortcake booth, live music and entertainment, a vendor fair, barbecue battle, Berry Cool Car Show, activities for kids and much more. This year marks the 85th anniversary of the festival focused on bringing the community together and sharing local agriculture. Info: berrydairydays.com. 
MoNA Art Auction 
5–7 p.m., Museum of Northwest Art, La Conner
An in-person and online event for the 30th annual MoNA Art Auction will feature live bidding on unique works of art and experiences. Tickets to the in-person event are $100 and include hors d'oeuvres, an oyster bar, a selection of wines and dessert at the end of the evening. Info: monamuseum.org. 
Charley's Aunt
7:30 p.m., Whidbey Playhouse, Oak Harbor
Enjoy a hilarious farce that will have you in stitches when this comedy concludes with showings at 7:30 p.m. Friday and Saturday and 2:30 p.m. Sunday. Tickets are $18. Info: whidbeyplayhouse.com. 
Good Lovelies 
8 p.m., Lincoln Theatre, Mount Vernon
Vocalists and songwriters Kerri Ough, Sue Passmore and Caroline Brooks return to town to share their big talents. Over the course of their decade-plus career, the harmonic trio has covered plenty of stylistic ground — adding pop, roots, jazz and even hip-hop to their country folk core. Tickets to the show are $27–$39. Info: lincolntheatre.org. 
Saturday, June 18
Anacortes Pride Parade
10 a.m. to noon, downtown Anacortes
Help celebrate the local LGBTQ+ community at this event beginning on Third and O avenues and ending at Causland Park. All are welcome. Info: Anacortes.org. 
Saturday Market
10 a.m. to 1 p.m., Islander Grocery, Lummi Island 
Goods Produce, Full Bloom Farm, the Lummi Island Heritage Trust, arts and crafts vendors and others will sell their wares every Saturday through Labor Day weekend in the field next to the Islander Grocery. Come join the community gathering. All are welcome. Info: Lummi-island.com. 
Dockside Market
10 a.m. to 2 p.m., Gate 5, Squalicum Harbor 
This seafood market takes place the first and third Saturday of the month. Product availability and sale dates throughout the seasons vary; the operation of the market reflects the dynamic circumstances local fisher-folks navigate. Info: bellinghamseafeast.org. 
Artist Talk
5:30–6:30 p.m., i.e. gallery, 5800 Cains Court, Edison
Skagit Valley artist Margy Lavelle will talk about her solo exhibit of new paintings at this free event. The new work celebrates the untamed beginnings of Lavell's "under paintings." The related exhibit of her works can be viewed through the end of June. Info: ieedison.com. 
John Firestine Live
8–9:30 p.m., Menace Brewing, 2529 Meridian St.
Evergreen Comedy hosts this inaugural standup comedy event at the Fountain District brewery. The Tacoma-based headliner will be joined by emcee Damon Lawton and feature act Courtney Byrd. Tickets are $20. Info: eventbrite.com. 
Sunday, June 19
Skagit Pops! 
7:30 p.m., McIntyre Hall, Mount Vernon 
Bring your dad along when the Skagit Symphony presents "Skagit Pops! The Music of John Williams." Don capes and masks for a celebration of orchestral scores from films spanning Maestro Williams' stellar career — including "Jaws," "E.T.," "Superman," "Raiders of the Lost Ark," "Harry Potter," "Star Wars" and more. Fun and photos will take place in the lobby before the show. Tickets are $25–$50. Info: mcintyrehall.org. 
Monday, June 20
Comedy Saloon
9 p.m., Horseshoe Cafe, 113 E. Holly St.
Head to the oldest cafe and cocktail lounge in Washington state when this twice-monthly happening hits the Ranch Room stage. The free event has happy hour prices, featured standup comedians and a fast-paced open mic round. The events take place the first and third Monday of each month. Info: horseshoecafe.com.
Tuesday, June 21
Richard Widerkehr Reading
7 p.m., Village Books, 1200 11th St. 
This local author will read from his fourth book of poems, "Night Journey," in historic Fairhaven. He'll be joined by fellow authors and poets Barbara Bloom and Gayle Kaune. Please register in advance. Info: villagebooks.com.
Before heading out to attend in-person happenings, check with individual venues to make sure the event is still taking place as scheduled.
The A-List appears weekly on Wednesdays. To submit an event for consideration, email calendar@cascadiadaily.com.