Outdoors
Bellingham pair 8th overall in human-powered boat race
Other local paddlers disqualified
June 14, 2022 at 10:09 a.m.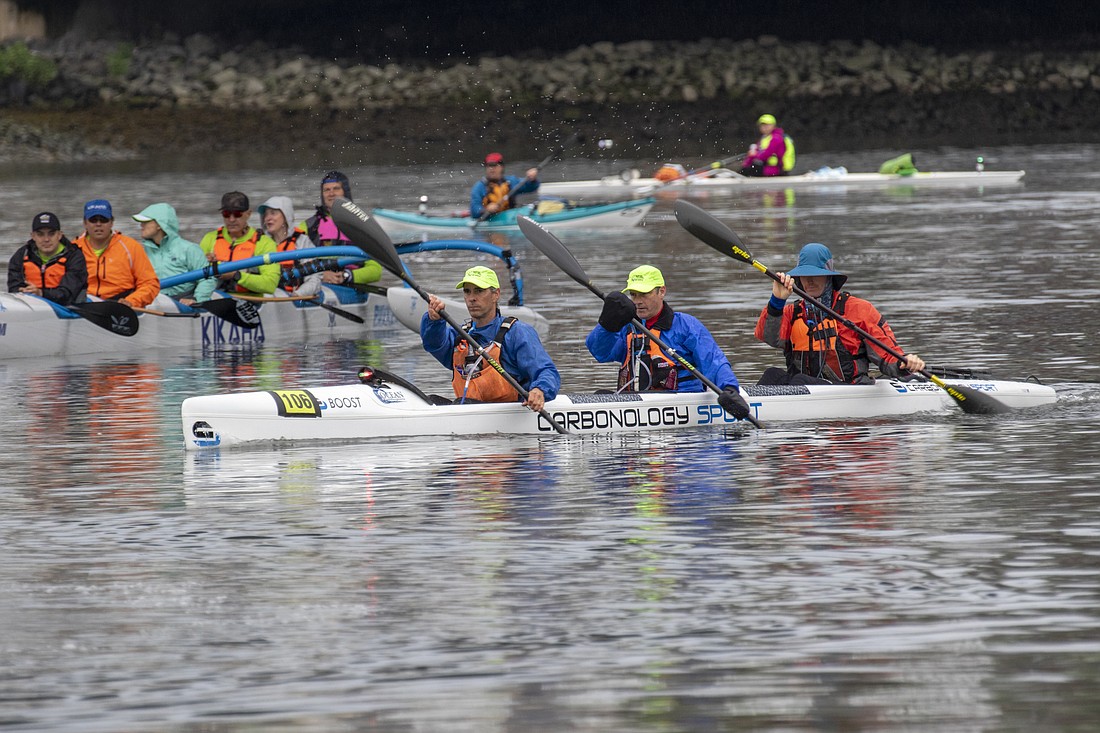 ---
---
Jeff and Theresa Knakal of Bellingham finished eighth overall in a 70-mile, two-day, human-powered boating race from Olympia to Port Townsend.
The Knakals arrived at 7:59 a.m. Sunday in a Mass 2X rowboat about 3 1/2 hours behind Team Imua, which won the event in a record 9 hours and 35 minutes, according to the SEVENTY48 race website.
The other Bellingham paddlers entered were Kevin Olney, Paul Clement and Jeff Maloney of Team Convergence Zone. They paddled a Carbonology Sport Surfski that was disqualified early Saturday morning near the Point No Point Lighthouse. 
The team entered the shipping lanes in Admiralty Inlet when getting lost in the fog, race organizer Daniel Evans said Monday. Evans said the team might have finished in the top three had it not broken race rules by straying off course.
The Bellingham paddlers were among 116 entrants in a race for pedaling, paddling or rowing. No motors, support or wind can be used by competitors.
Eighty-nine teams finished a year after only half the entrants completed the route, organizers said.
The event is an offshoot of the demanding Race to Alaska that began Monday with a 40-mile qualifier from Port Townsend to Victoria, B.C. The 710-mile race from Victoria to Ketchikan, Alaska, starts at noon Thursday. 
Bellingham's John Taussig and his son, John, of Team Sick Chicken didn't complete the leg Monday to Victoria in their Montgomery 17 sailboat, said Evans, who also organizes the Alaska race. 
He said they decided to sail home to Bellingham instead of risk reaching Vancouver Island because of difficult weather conditions.