Track & Field
All ages, skills welcome at recreational track and field
Toddlers, seniors, everyone in between at Civic Stadium
June 14, 2022 at 11:16 a.m.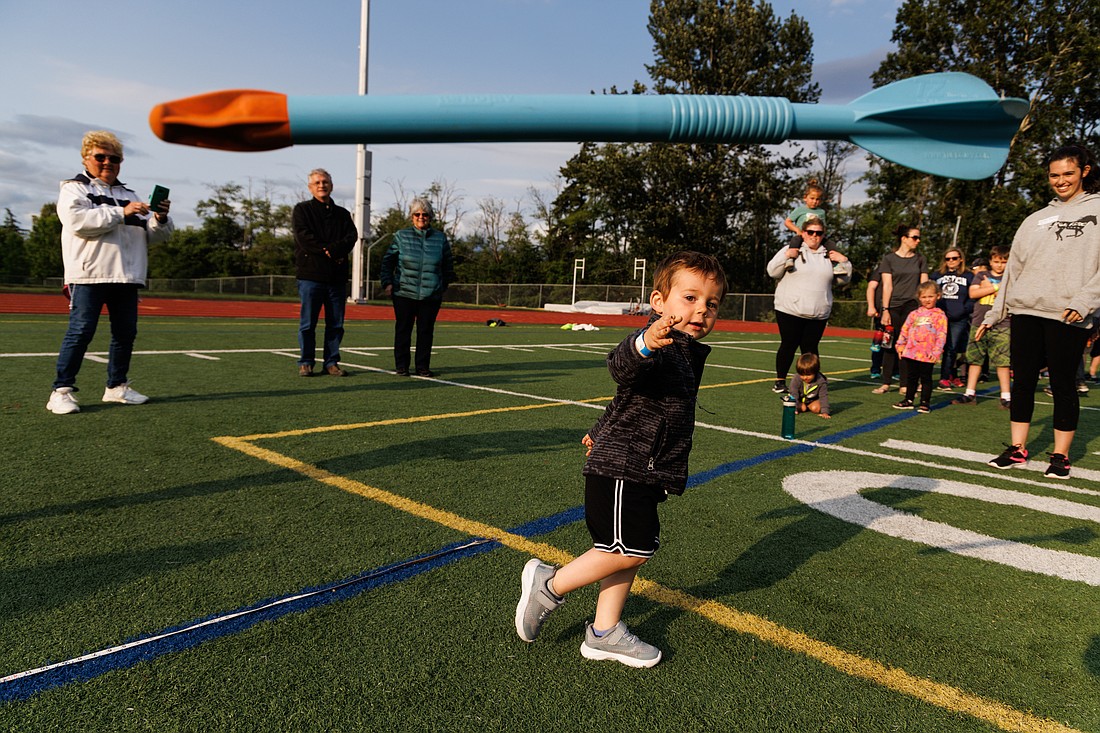 ---
---
The hurdles were less than a foot high and the runners didn't particularly have elite speed, but the 6-and-under crowd at Monday night's All-Comer Track and Field meet at Civic Stadium marked the return of the event for the summer.
Put on by the City of Bellingham, the event is open to all ages and is held every Monday through the end of August. Each meet costs $5 per participant.
City of Bellingham Recreation Coordinator Lance Romo said it's one of the most fun events to put on for the summer.
"It's all these smiling people," Romo said. "I enjoy seeing the people have fun. The kids are running around having a good time and parents are seeing their friends. It's just social and it's fun."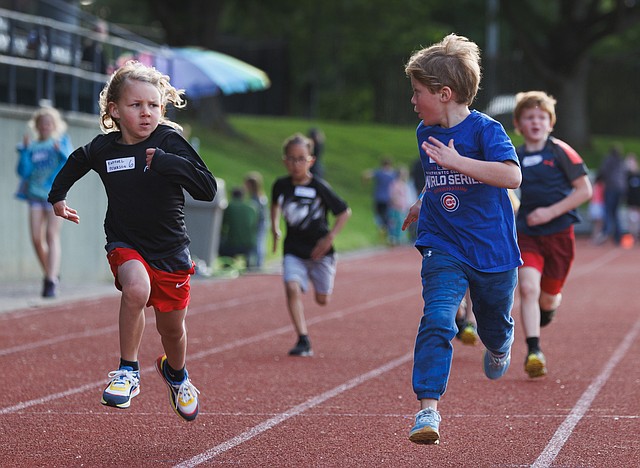 Offering an option for low-cost, fun exercise is important to Romo, he said.
"This is a healthy way for people to interact, behave and live," Romo said. "A healthy community is built on being outside and being active. This is just such an easy way to do it. You can bring the whole family down here."
Romo emphasized the event being open to anyone of any age and any fitness.
Roger Candanoza of Birch Bay drove down with his 7-year-old son, Owen, for the meet.
"The social aspect is pretty important," Candanoza said. "Being in a social setting like this with other kids and having fun all at the same time is what they need."
The city plans to have a full schedule this summer after only being able to hold six meets last summer.
In the context of the pandemic, Romo said it's just as fun to see people outside as it was before, but the social aspect seems a little more important now.
"I don't know if it's more fun, but I missed it and we definitely all missed it," he said. "I've always loved this event. It's like hanging out with my friends. We get excited for it."
The meet mirrors a typical track meet. Sort of.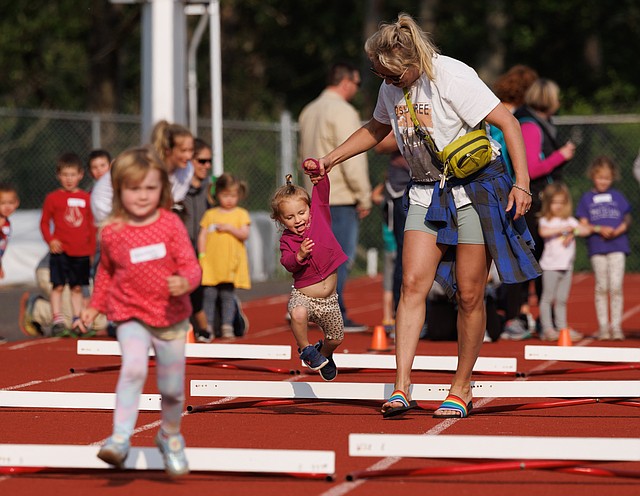 With toddlers running around, it's a little less structured than your regular track meet, which is part of the reason why online pre-registration for the event is required.
"If you're trying to register online in a field with your children running around, it's a nightmare," Romo said. "It's nice that people pre-register before they come."
Romo said they averaged 234 participants a meet in 2019 and even had some meets that had more than 300 people signed up. Turnout numbers for the first meet of 2022 were not immediately known, but Romo said he anticipates more people coming out once everyone is out of school for the summer.
Events on the track include the 50-meter hurdles and dash, 100-meter dash, 200-meter dash, 400-meter dash, 800-meter run, 1,500-meter run, 4x100 relay and the jogger's mile. The last Monday of each month, the 1500-meter run is swapped out for a 5K run.
Field events offered include the discus, javelin, long jump, triple jump, shot put, mini javelin and high jump.
The next All-Comer Track and Field meet will start at 6 p.m. June 20 at Civic Stadium. To register, visit cob.org/services/recreation/races/all-comer-track.