Parks & Rec
Longtime Whatcom County parks director to retire this month
Mike McFarlane focused on improving infrastructure of park facilities
June 12, 2022 at 5:00 a.m.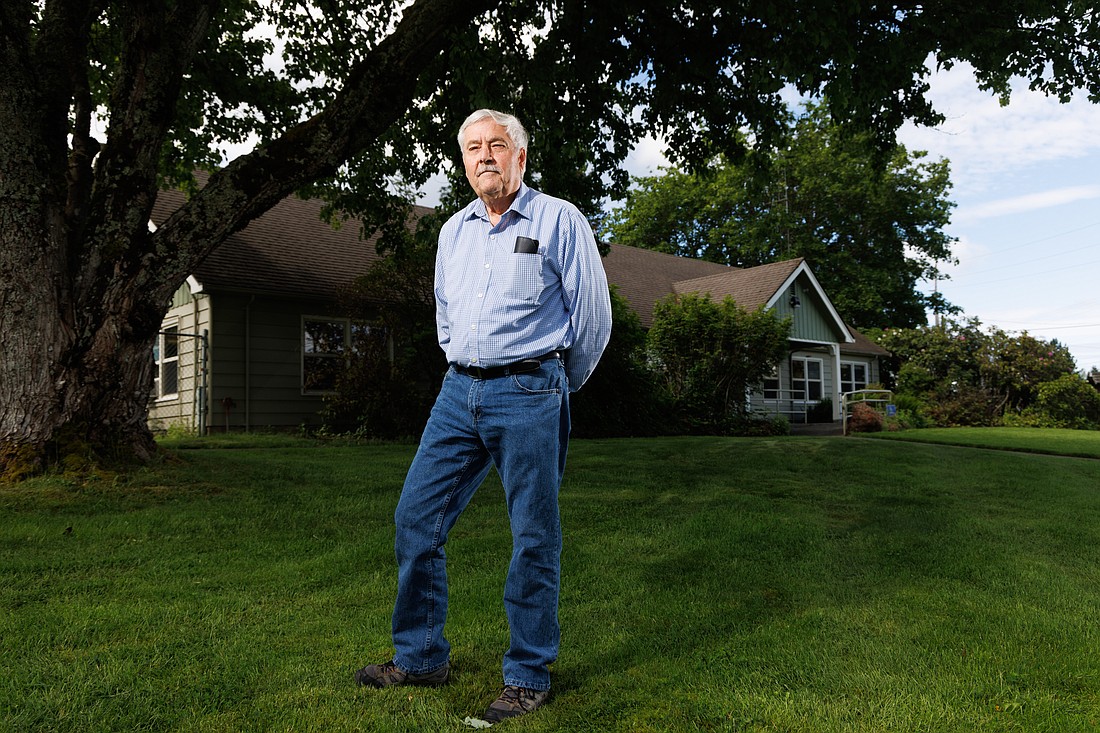 ---
---
Whatcom County Parks & Recreation Director Mike McFarlane will hang up his hat on June 21, just a month shy of his 19th anniversary as director. 
McFarlane entered the role drawn to Whatcom County's wealth of natural resources, and keen to tackle challenges in Whatcom County that he'd seen before in his previous role as Brown County Parks director in the Green Bay, Wisconsin, area. 
"I think the strength for the county park system is that we have large, undeveloped natural areas — really large ones compared to most communities and counties — which allows all kinds of things to happen, whether it be mountain biking [or] hiking," he said. 
Now, McFarlane leaves a parks system with an eye for the environmental challenges of the future and the challenges that come with increased usage. 
"I think when I started about 20 years ago, a lot of the structures were very old and tired," McFarlane said. "A lot of areas were just designed and created with the thought there was going to be that same size user group at that time for many years. Basically, the community outgrew the size of the parks in terms of some of the facilities." 
But recently the parks have seen two years of incredibly high usage. McFarlane said they're seeing 1.4 to 1.7 million visits a year, but that doesn't even capture the full number.  
The pandemic spiked usage, but it's been growing steadily since McFarlane began as director. 
McFarlane worked during his tenure to allow for that increased usage, placing an emphasis on enhancing the facilities to make sure they last for years to come. 
"We've pushed hard to improve the infrastructure on things which aren't very exciting, like electrical systems and flooding systems and all that, but [they're] critical for keeping the parks functioning safely," he said.  
Growth and demand are expected to continue to increase, meaning Whatcom County Parks and Recreation will have to run to keep pace with deteriorating trails and facilities.  
Climate change is also top of mind for the parks system. Last year's flood damage to Hovander Park may only be the beginning of environmental challenges the parks system will face. 
While Hovander is designed to flood, the water last year was just too high. McFarlane said he anticipates that it will flood more often going forward. 
"There's something that's changed with the river," McFarlane said. "We used to watch the flood gauge and could tell when the river was going to flood. About three, four years ago, we started to see flooding coming into the park when the gauge didn't indicate it was flooding." 
McFarlane said Parks and Recreation also has an eye on shoreline properties as the climate warms. 
"If, in fact, we do have a sea level rise, either we build so we're out of that, or … we have open shelters there that when the floodwaters come, the water washes through," he said. "A lot of it goes into just having good construction and design to mitigate impacts." 
As for his favorite moments of the last 20 years, McFarlane said he's been proud of his staff and found it gratifying to work with community organizations. 
Parks and Recreation now contracts out a lot of its programming in senior centers and recreation due to staff restrictions — it only has 26 full-time staff members — but McFarlane said contracting the work out isn't necessarily a bad thing. 
"We have just an abundance of small little businesses and talented folks that make a living doing all kinds of different outdoor recreational things," McFarlane said. "So, our focus became, we provide the facilities for a lot of those activities to happen." 
On community opinions on park services, McFarlane said people's expectations are high.  
"It always keeps us on our toes," he said. "We can't always deliver because it's not as simple as sometimes [what] people see out there in the fields … [but] we do a pretty good job with the resources that we have." 
This summer, McFarlane plans to road trip to visit some family he hasn't seen since before the COVID-19 pandemic. 
"I'm going to take a little break from parks, I think, do some traveling and exploring and then probably get back into something along those lines," McFarlane said. "It's hard to stay out of it."