Education
WWU celebrates first in-person spring graduation in 2 years
Students praised for persevering 'in the midst of turmoil'
June 11, 2022 at 5:59 p.m.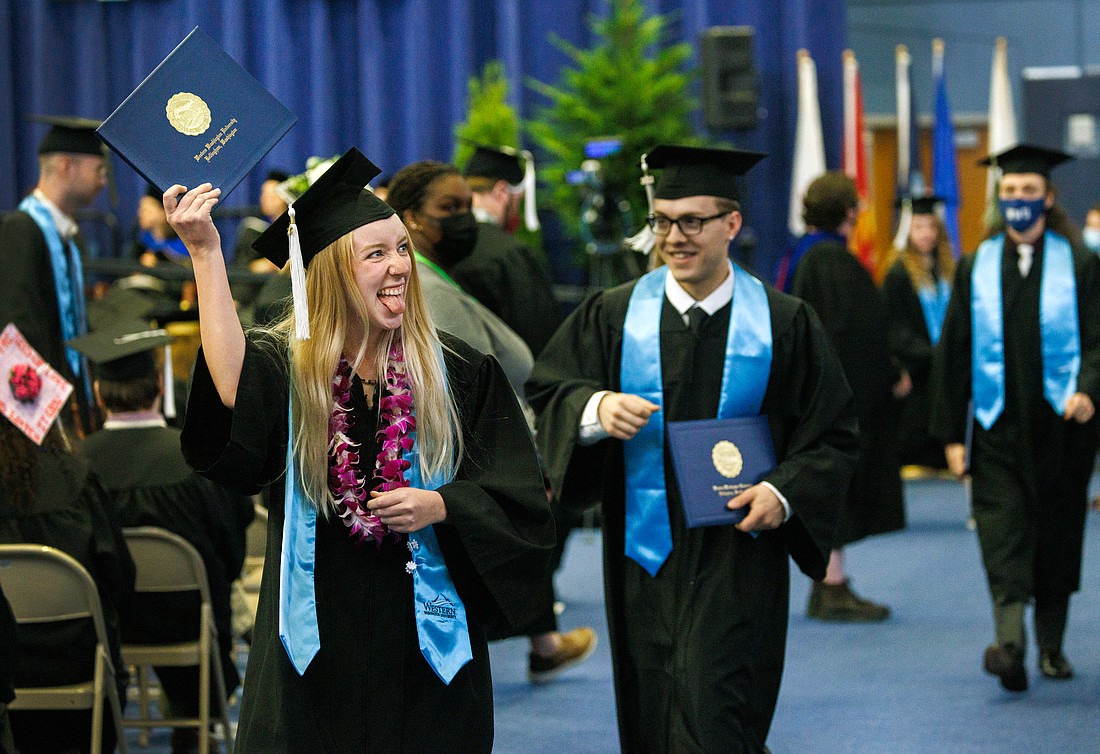 ---
---
With the first in-person spring commencement in two years due to COVID-19, 1,857 students will graduate from Western Washington University across eight ceremonies Friday to Sunday.  
At the 12:30 p.m. Saturday ceremony at Carver Academic Facility, 259 undergraduates and 23 graduate students from the College of Humanities and Social Sciences received their diplomas.  
Diplomas were awarded for those who majored in communication sciences and disorders, global humanities and religions, health and human development, linguistics, multidisciplinary studies, philosophy, political science and women, gender and sexuality studies.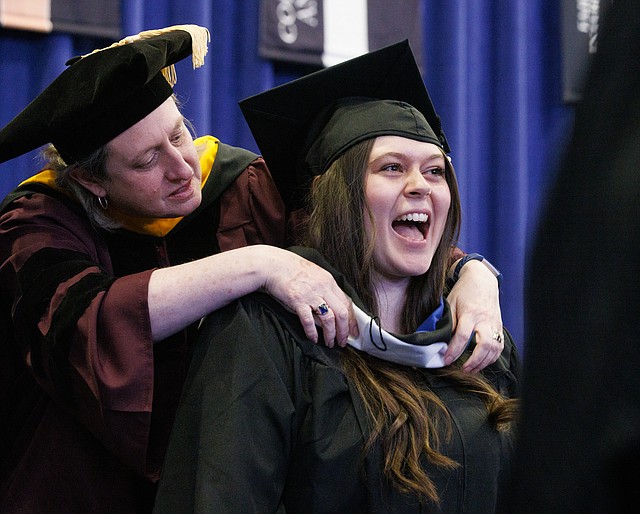 President Sabah Randhawa and Faculty Senate President Shirin Deylami congratulated the graduates, but also the families and friends who made every degree possible. 
"There's no doubt that these last four years reflect your tenacity, your brilliance, your belief in bettering yourself and the willingness to persevere in the midst of turmoil," Deylami said. "But this achievement also signals the effort and love of the people around you." 
Chloe Wise, a graduate from kinesiology, said it didn't feel real she was graduating. 
"It's been a long four years. I feel like I've been waiting for this day since COVID started," Wise said. "It was tough. It was not easy, not ideal but I'm happy that I stuck it out in the end."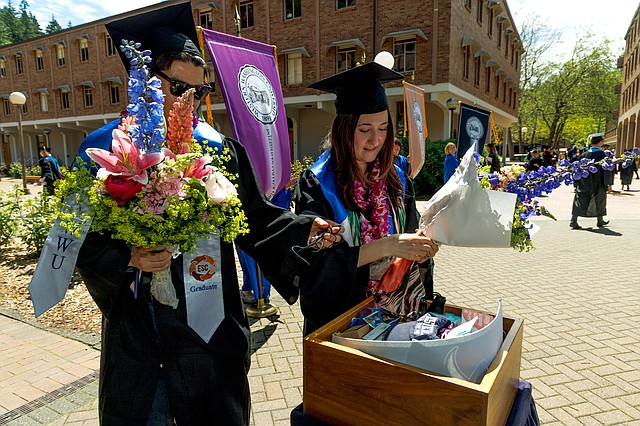 Graduation speakers at the 12:30 p.m. ceremony echoed the impact the pandemic had on many of the graduates' university careers, but also the new responsibility they have to give back to their communities. 
"In educating you, we pass on the torch of not just knowledge, but responsibility for a better future," Deylami said. "We pass on a love for a world in making." 
Randhawa encouraged all graduates to use their degree to make change in the world.  
"Your education will truly become higher when it is put to higher purposes," he said.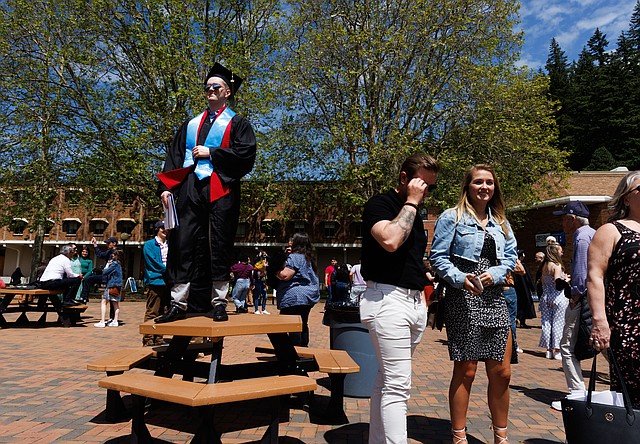 Student speaker Sadie Spektor, who earned a Bachelor of Science in psychology and Bachelor of Arts in women, gender and sexuality studies, urged new graduates to use what they've learned at Western to challenge the status quo. 
"We are allowing ourselves to take up space protesting those that want to sweep everything under the rug," Spektor said. "We are pushing forward forcefully in the face of those who urged stillness." 
The university had eight graduation ceremonies slated this spring: two Friday and three each on Saturday and Sunday. The final three graduation ceremonies take place at 11 a.m., 2 p.m. and 5 p.m. on Sunday, June 12.