Volleyball
Lynden Christian grad named to US volleyball roster
After a pro season in Poland, Kara Bajema competing with United States this summer
June 11, 2022 at 5:00 a.m.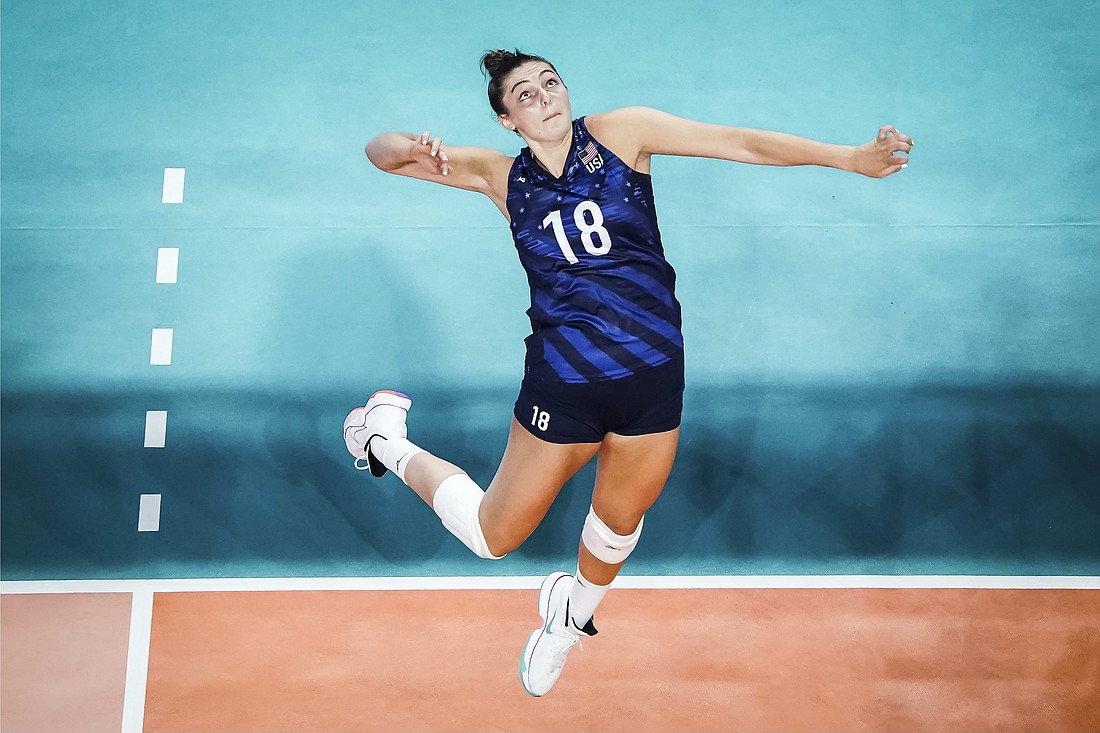 ---
---
Former Lynden Christian volleyball standout Kara Bajema has worn many uniforms in her time playing the sport.
The latest is for the U.S. women's volleyball team.
Bajema, 24, was recently named one of 14 women on the U.S. volleyball roster that traveled to Bossier City, Louisiana, for the first round of the Volleyball Nations League (VNL).
Having previously played professionally in Italy and Poland, being able to put on the uniform of her own country was surreal.
"It was my first experience with the actual A-team. I had worked a little bit with the B-team last summer, but it was really cool working with the staff," Bajema said. "[United States coach Karch Kiraly] is an amazing coach and the girls are coming off a big Olympic win this year — it's pretty cool to be a part of that."
The first round of the Volleyball Nations League took place last weekend with the U.S. team winning three of four matches.
Getting the call to come practice and train with the U.S. team was one Bajema said she was hoping would come this summer.
"Karch reached out to me and he said 'We'd love to have you come train with the USA team and, hopefully, you would make the 25 girls that would be on the VNL roster,'" she said.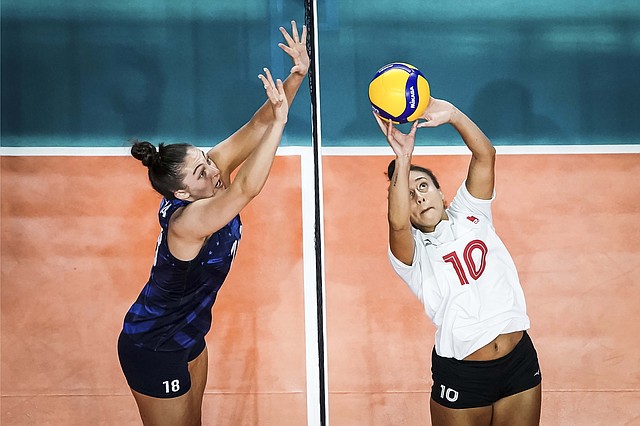 After returning from Poland, Bajema spent six days in her hometown of Lynden before she was on a plane again, this time headed to Anaheim, California, to start training.
She made the group of 25, but that's only been part of her success this summer. From that 25, only 14 make the travel roster each week.
The 14 players that travel are also chosen every time the team has a competition coming up. Bajema said everyone having to earn their travel spot on a regular basis keeps the atmosphere competitive.
"Everyone is competing hard in the gym and it's so cool to play with great players," she said.
A two-time All-American and the University of Washington's single-season, all-time kills leader, Bajema said making the U.S. national team wasn't necessarily her dream when she was younger.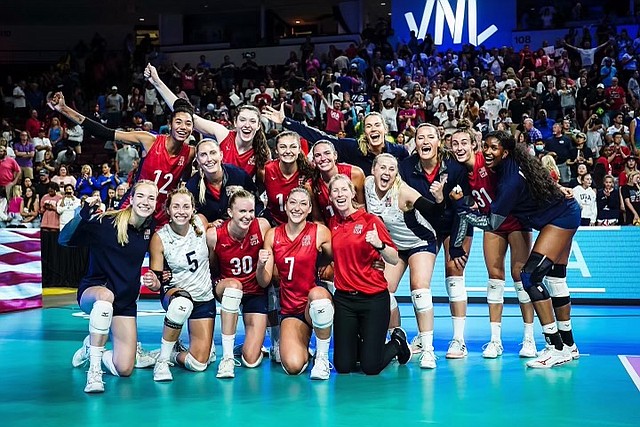 She said her journey with volleyball has always been about wanting to achieve something a level up from what she was doing, whether that was a better club team in high school or getting offers from bigger colleges.
Once she had made her mark in college wearing a Husky uniform in Seattle is when the United States team started to come to mind.
"I had definitely started thinking about it, but you just never know if something like this is realistic," Bajema said. "You can dream it or think about it, but saying it out loud is, 'Oh, I don't know if I'm reaching for the stars on this.'"
Having the chance to represent the United States, Bajema said she's hoping to keep pushing herself this summer to see how much better she can get, and see if playing for the team is something she could do for multiple years.
It's easy to get caught up in the intense training and competition, Bajema said, but she has her moments of reflecting and appreciating what she's achieved so far.
"You're kind of forgetting what you're achieving along the way, but my parents are good at reminding me of that," she said. "My mom texted me the other day and said, 'I just had to pinch myself because this is so cool.' I sat back and was like, 'This is so cool.' I don't want to ever downplay how amazing it is to get an opportunity like this."
If Bajema is named to the next travel roster, she and the rest of the U.S. team will be back on the court in Quezon City, Philippines, June 15.