Running
Aspire Adventure Running hosting LGBTQ+ running retreat
Partnering with Out Trails, event will take place on Mount St. Helens
June 10, 2022 at 5:10 a.m.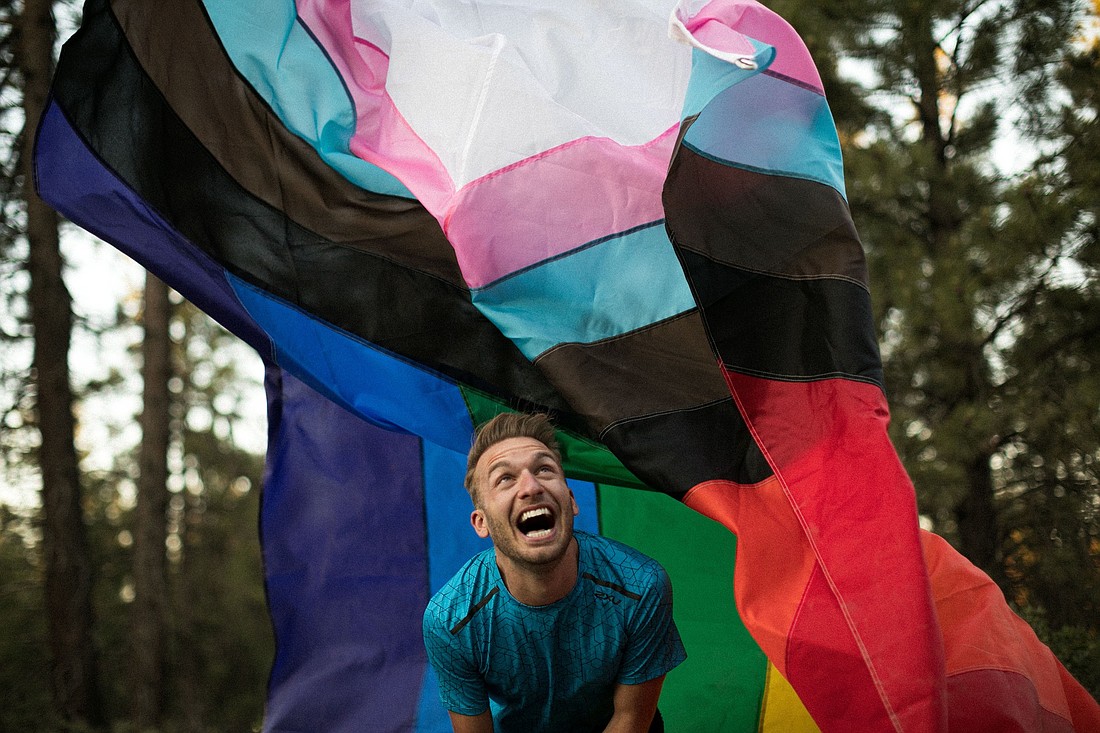 ---
---
In an effort to create inclusive outdoor spaces for the LGBTQ+ community, Bellingham-based Aspire Adventure Running is organizing a four-day retreat at Mount St. Helens for LGBTQ+ runners.
Aspire Adventure Running organizes multi-day wilderness backcountry running trips.
Partnering with Out Trails, an organization that brings queer people together in outdoor spaces, the retreat is Oct. 6–9 and registration opened last week. 
"We're hosting the retreat and partnering with Ryan Montgomery, who is a queer athlete and kind of the founder of the Out Trails organization," said Abram Dickerson, course organizer for Aspire Adventure Running.
Also hosting the event will be Addie Bracy, a coach, sports psychology consultant and professional runner from Denver. She co-founded OUTrun, a community created to provide support and visibility to LGBTQ+ runners.
Runners of all paces are welcome to register. Depending on the pace, runners will cover 31–64 miles over the retreat.
Dickerson said his company's mission is grounded in building a community of runners connected to wild places.
"We align this work with what we call affinity trips," Dickerson said. "We partner with specific groups and organizations, so the people who are participating all share an identity as runners, but also share a common identifier. In this case, we're partnering with Out Trails and Ryan Montgomery to really focus on building an experience that is specifically for runners who identify as LGBTQ+."
Dickerson and Montgomery first met at a running industry expo in Austin, Texas. They connected from there and began talking about the idea for the retreat.
"We started talking about his goal to have an experience for athletes who identify as queer to have a chance to come and have that shared identity, shared culture and shared community experience," Dickerson said. "He's really helping to outreach and network across the LGBTQ+ community. He's brought on some great partners and companies he represents and we provide the hosting, the permitting and structure for the event."
It's because of those partners brought in by Montgomery that 10 full-cost scholarships are available for the $800 trip. Spots are available for 40 people, and scholarship applications are due by June 30.
Dickerson said making the trip exclusive to the LGBTQ+ community actually makes the outdoors more inclusive.
"They may or may not have other people in their running community that share that same sexual or gender orientation," Dickerson said. "Oftentimes, they feel they're in that outlier space. By creating that exclusivity, we're promoting and celebrating that there's a place for you within this broader running culture. There's a larger, more robust community of runners and people that have all shared a similar experience."
The first day of the event is more of a social gathering with sightseeing and running scheduled for day two. 
Registration is still in the early stages, but Dickerson said he's confident they'll have a full group signed up by the time the event comes around. 
More information can be found on Aspire Adventure Running.