Baseball
Bellingham Bells bounce out to 3-2 start
Pitching staff highlights early victories
June 9, 2022 at 5:15 a.m.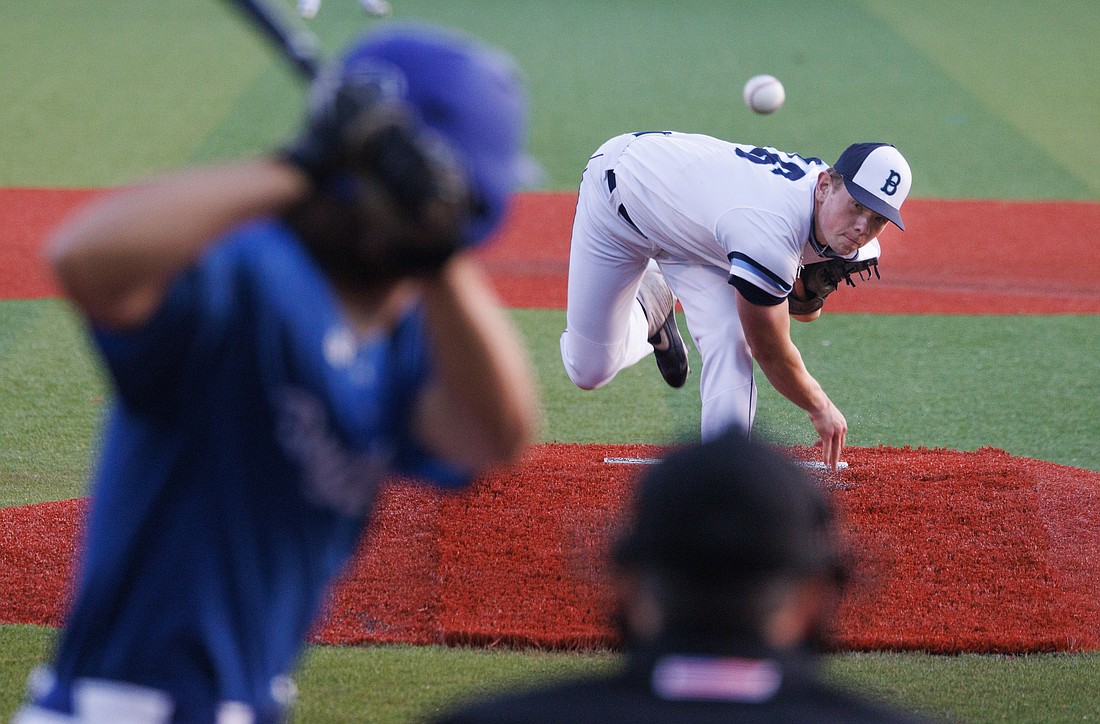 ---
---
The Bellingham Bells are swinging for the fences once more at Joe Martin Field.
Opening week of the season is in the books and other than their opponents, the Bells also had to battle the weather.
Some late spring downpours forced Bellingham to adjust its schedule on the fly, but the team still came out of the first week with a 3-2 record.
The Bells lost 4-2 in their first game of the season against the Springfield Drifters, but bounced back the next day, winning a 2-1 pitching duel with Trevin Hope, a 2018 Lynden High School graduate, on the mound. 
Third baseman Elijah Hainline provided all the offense the Bells would need in the 2-1 win. Hainline connected for an RBI double that scored a run, then later scored on an error in the second inning.
In the series finale against the Drifters, Bellingham notched a 3-1 win. Ryan Beitel pitched five strong innings, punching out four batters and allowing only one run in the series-clinching game.
Following the Drifters' departure from Bellingham, the Portland Pickles came to town. With possible lightning in the forecast for the first game of the series Friday, the game was moved to Saturday for a doubleheader.
The Bells took the first game of the doubleheader 3-2. Nate Clow earned the win on the mound for Bellingham during his two-inning effort where he gave up no runs, one hit and tallied three strikeouts. 
Hainline and Shea Bowen led the Bells on offense with two hits and one RBI each.
Bellingham wasted no time on offense in the second game of the doubleheader, scoring four runs in the bottom of the first inning, but that's all the offense the Bells would put together for the rest of the game.
For a while, it looked like that's all the Bells needed as the pitching staff held the Pickles to two runs through six innings.
Bellingham gave up four runs in the top of the seventh to fall behind 6-4. The Bells couldn't put together a comeback and were shut down in the bottom of the seventh. Doubleheader games are only seven innings long instead of the typical nine.
The Bells' opening homestand will wrap up at 6:35 p.m. Thursday against the Redmond Dudes at Joe Martin Field. Bellingham will hit the road for the weekend but will be back in town for a three-game homestand June 14–16 against the Wenatchee AppleSox.