The A-List
A&E calendar: Fantasticks, fables and farces
A curated selection of events from Whatcom and Skagit counties
June 8, 2022 at 5:10 a.m.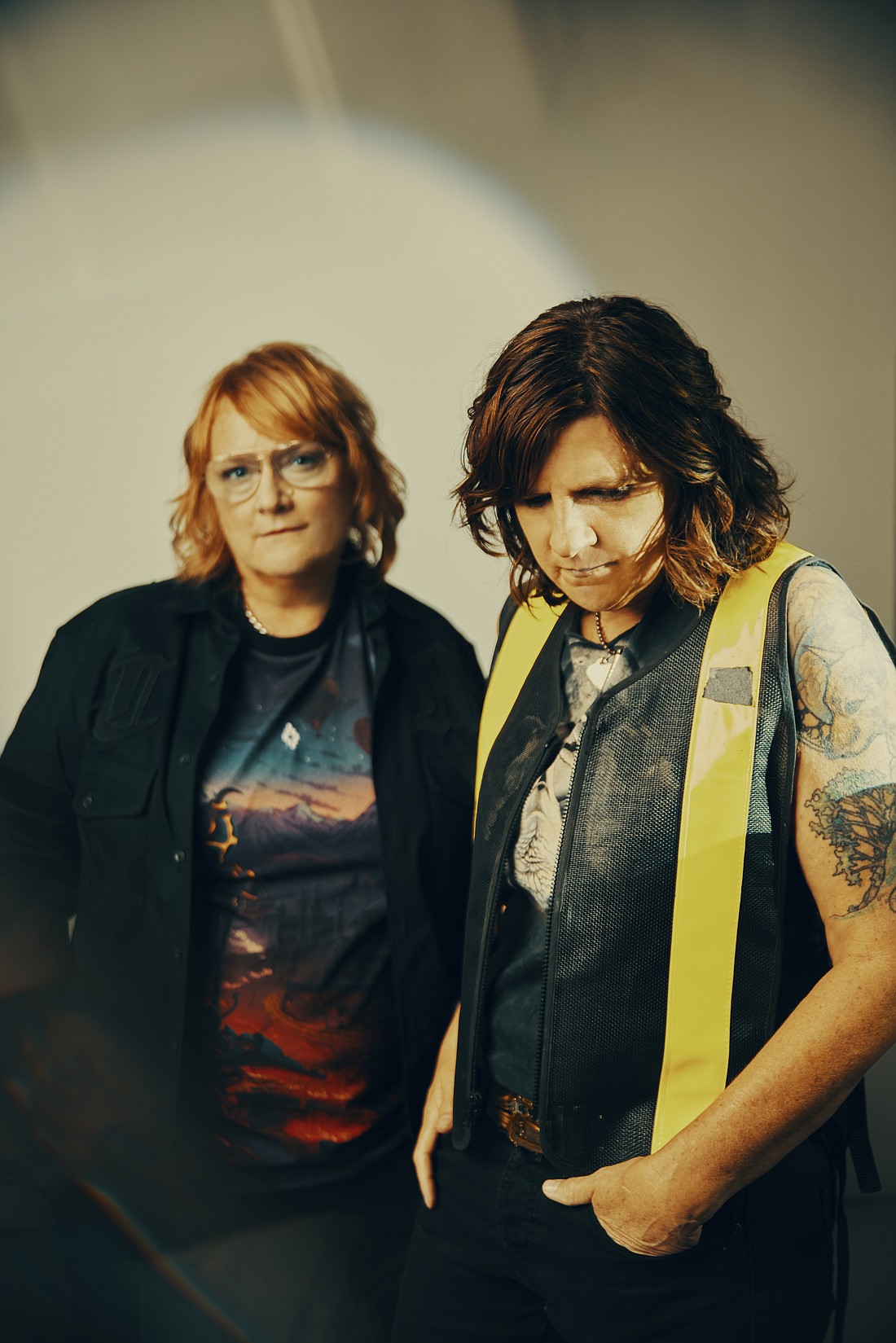 ---
---
Wednesday, June 8
Art Auction Preview
10 a.m. to 5 p.m., Museum of Northwest Art, La Conner
Daily through June 19, peruse one-of-a-kind works that are part of the 30th annual MoNA Art Auction. Silent auction online bidding opens June 10, live auction bidding begins June 16 and an in-person and online live auction program happens Friday, June 17. To register and bid is free. Info: monamuseum.org.
Grand Finale Concert
7:30–9:30 p.m., McIntyre Hall, Mount Vernon
The Skagit Valley College Music Department presents "This Is It!," its year-end concert, with student choirs, a mariachi ensemble, student graduates and special guests, the Skagit Community Band. Tickets are $5–$15. Info: mcintyrehall.org. 
Thursday, June 9
Handbags for Housing
5–8 p.m., Barkley Village Green 
"Bright Lights, Fashion City" will be the theme of this popular fundraiser for Lydia Place. Shannon Day will emcee the event that sees people perusing hundreds of bags thoughtfully curated with prices starting at $10. Sip craft cocktails and enjoy a fashion show featuring local boutiques and makers. Tickets are $30. Info: lydiaplace.org. 
The Fantasticks 
7:30 p.m., Anacortes Community Theatre, 918 M Ave. 
The longest-running musical in the world opens this weekend with performances at 7:30 p.m. Thursday through Saturday, and 2 p.m. Sunday. The funny and romantic fable focuses on a boy, a girl and their two fathers who try to keep them apart. Tickets to see the timeless love story are $25. Additional showings take place through June 26. Info: acttheatre.com. 
Friday, June 10
Last Call 
7:30 p.m., Sylvia Center, 207 Prospect St. 
A summer of original, local theater kicks off with this show by the Kitchen Sink Theatre Company at 7:30 p.m. Friday and Saturday. In the play by Austin Olson and Victoria Snyder, a bar in the middle of nowhere starts to collect the pieces of a very estranged family puzzle. Tickets are $5–$15. Additional performances take place June 16–18. Info: sylviacenterforthearts.org. 
Charley's Aunt
7:30 p.m., Whidbey Playhouse, Oak Harbor
Enjoy a hilarious farce that will have you in stitches when this comedy continues with showings at 7:30 p.m. Friday and Saturday, and 2:30 p.m. Sunday. Shows continue weekends through June 19. Tickets are $18. Info: whidbeyplayhouse.com. 
Saturday, June 11
Anacortes Farmers Market 
9 a.m. to 2 p.m., Depot Arts Center, 611 R Ave., Anacortes
Find produce, baked goods, flowers, tasty food, unique arts and crafts, a kids booth and an outdoor café at this weekly event. The market will continue Saturdays through Oct. 29. Info: anacortesfarmersmarket.org. 
Bellingham Farmers Market 
10 a.m. to 2 p.m., Depot Market Square, 1100 Railroad Ave. 
Market-goers can expect a wide variety of products from over 80 vendors every Saturday through Dec. 17 at the Depot Market Square. This includes fresh produce, flowers, artisan foods and crafts. Info: bellinghamfarmers.org. 
Distillery Tour
4 p.m., Chuckanut Bay Distillery, 1311 Cornwall Ave. 
Learn more about the inner workings of a true grain-to-glass distillery at 21-and-older tasting tours every Saturday. Attendees will see the entire process used to turn locally-grown agricultural products into premium spirits such as potato vodka, gin, whiskey, bourbon, coffee liqueur and more. Tickets are $25. Info: chuckanutbaydistillery.com. 
An Evening of Bellydance
6:30 p.m., FireHouse Arts and Events Center, 1314 Harris Ave.
Bellingham-based performers from Rachel Belly Dances and Damiana Dance Company will share their talents at this evening of music and dance. Out-of-town performers include drummer David Metz and dancers Anyelle and Wisteria. Admission is $15–$25. Info: firehouseperformingarts.com. 
Opus Spring Showcase
7 p.m., Mount Baker Theatre, 104 N. Commercial St.
Opus Performing Arts presents its annual "Spring Showcase" at 7 p.m. Saturday and 2 p.m Sunday. The event features Opus students in ballet, tap, contemporary, jazz and lyrical. This year, the performance will include an excerpt of the romantic ballet "La Sylphide." Originally choreographed in 1832, it is one of the world's oldest ballets. Tickets are $10–$15. Info: mountbakertheatre.com. 
NW Premium Comedy
8 p.m., The Blue Room, 202 E. Holly St. 
Eugene Comedy Crescendo, The Blue Room and Bellingham Entertainment host Oregon-based comics Jen Jay, James Blame and Eric Sparks for a night of standup comedy. Local comic Cecilee Romano will join the lineup. Tickets are $20–$25. Info: eventbrite.com. 
Sunday, June 12
Skagit Valley Farmers Market
10 a.m. to 2 p.m., Christianson's Nursery, Mount Vernon
A full range of community farmers and craft vendors will be on site just north of the nursery, in and around The Vinery. The market continues Sundays through Oct. 2. Info: christiansonsnursery.com. 
Northwest Jazz Conspiracy
2 p.m., Heart of Anacortes, 1014 4th St.
As part of the Anacortes Public Library's "Second Sunday Jazz" series, this Snohomish County-based big band was founded with the concept of bringing local performers/teachers together to play, network and share their love of jazz with other nearby colleagues. Entry is free and all ages are welcome. Info: library.cityofanacortes.org. 
Cabin Marketplace
3–7 p.m., Cabin Tavern, 307 W. Holly St.
Fifteen vendors will show and sell everything from art to jewelry, plants and ceramics at this inaugural event. Food and beer will also be available for purchase. Info: cabinbellingham.com. 
Tuesday, June 14
Indigo Girls
7 p.m., Mount Baker Theatre, 104 N. Commercial St.
Longtime musical collaborators Amy Ray and Emily Saliers will share songs from their latest studio album, "Look Long," when they return to Bellingham. Over a 35-year career that began in clubs around their native Atlanta, Georgia, the Grammy-winning folk and rock duo has recorded 16 studio albums (seven gold, four platinum, one double platinum), sold more than 15 million records and built a dedicated following. Tickets are $22–$55. Limited tickets remain. Info: mountbakertheatre.com.  
Wednesday, June 15 
Brewers Cruise
6:30–8 p.m., Bellingham Bay
Sip samples from Boundary Bay Brewery, Chuckanut Brewing and Gruff Brewing at San Juan Cruises' Bellingham Bay Brewers Cruise leaving from the Bellingham Cruise Terminal, 355 Harris Ave. Tickets for the evening cruises are $44 and include beer tastings, snacks and unparalleled scenery. The outings happen Wednesdays through Sept. 21. Info: whales.com. 
Beach Cat Comedy Open Mic
8 p.m., Beach Cat Brewing Co., 7876 Birch Bay Dr.
Nikki Kilpatrick hosts this free standup comedy show on the first and third Wednesday of the month. Signups start at 7:30 p.m, with each performer getting five minutes on stage. The event is 18+, with some mature content. The venue and performance space is wheelchair accessible. Info: asnailspace@gmail.com. 
Before heading out to attend in-person happenings, check with individual venues to make sure the event is still taking place as scheduled.
The A-List appears weekly on Wednesdays. To submit an event for consideration, email calendar@cascadiadaily.com.