Mountain Biking
Bellingham mountain biker competing in Euro enduro series
Eric Olsen will bikepack while professionally racing
June 5, 2022 at 5:00 a.m.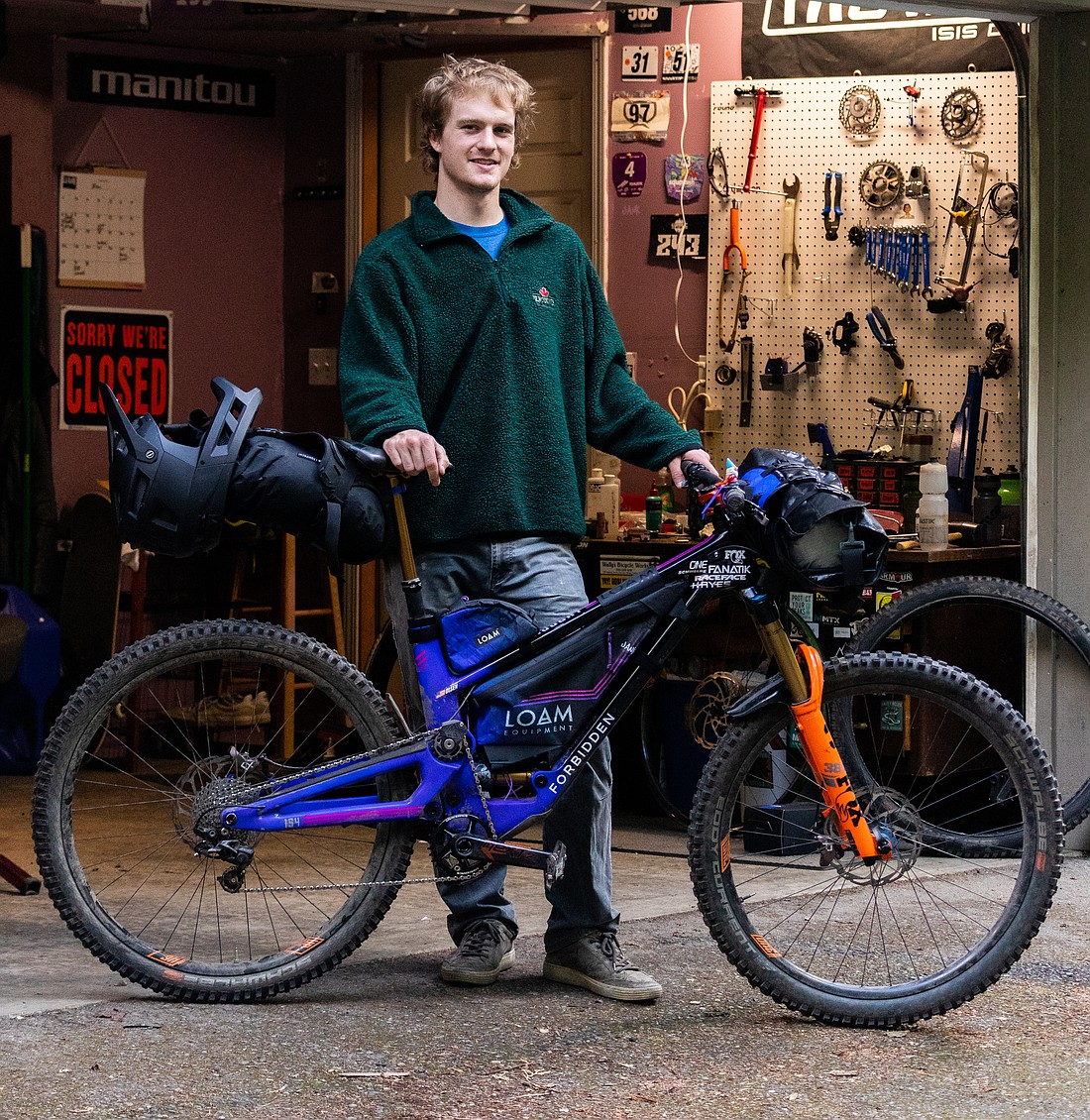 ---
---
From the forests of the Scottish Lowlands and the Slovenian and Austrian alps to the Italian Limestone Dolomites, Bellingham professional mountain biker Eric Olsen will compete in three high-level races this June in enduro, a type of racing that combines downhill, uphill and technical sections.
While competing in Enduro World Series (EWS) events may involve country-hopping in planes, trains and automobiles, Olsen opted for a different mode of transportation between races.  
Olsen, along with friend and travel companion Dan Perl, will traverse the continent by bikepacking — living off only what they can carry on their backs or their bikes. Olsen will compete in the races with the same two wheels he's traveling on.  
"We're actually using our bikes as transportation, which is what they are, which is what they should be used as," Olsen said. "As bikers, we believe that bikes are a great way of transporting yourself and they can change your life. You don't need to be taking cars." 
The duo flew into the U.K. on May 31, checking their bikes in protective bags as oversized luggage. Olsen's first EWS race kicked off in Innerleithen, Scotland, on June 4. The next race is in Jamnica, Slovenia, on June 18 and the final race takes place in Canazei, Italy, on June 25.  
The pair will travel between 1,500 and 2,000 miles and utilize trains for some of the longer stretches. Some nights, they will indulge in free stays with hosts from the bike-tour hosting website Warmshowers.org. The rest of the nights will be spent outdoors, cocooned in individual tents.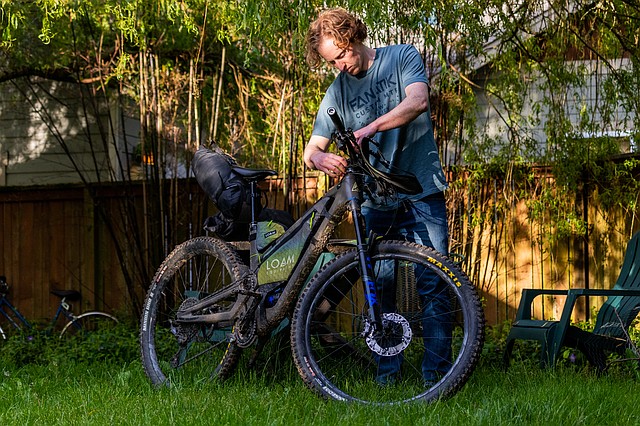 Although the duo had some support from local businesses, Perl and Olsen mostly funded the trip themselves and are using most of their own equipment. 
One of their biggest supporters, Loam Equipment, is a Bellingham bikepacking equipment brand. Many of the bags Olsen and Perl will use to hold their belongings are custom-made by the company. Loam is also having the duo test the prototype bike travel bag Olsen and Perl used to transport theirs overseas.  
The idea to bikepack between races began as a joke, but as time went on, Olsen became more serious, even practicing bikepacking from Bellingham to Port Angeles for a race. Eventually, Olsen wanted someone to join him and he floated the idea to Perl.  
It took some convincing.  
"I have the equipment, I have the basic know-how," Perl said. "This is a wild-sounding adventure and not something I would ever do on my own." 
Perl got the month off from his job at Fanatik Bike Company and committed to the trip in January. Perl won't be racing in EWS, but he will be documenting the pair's trip and Olsen's races.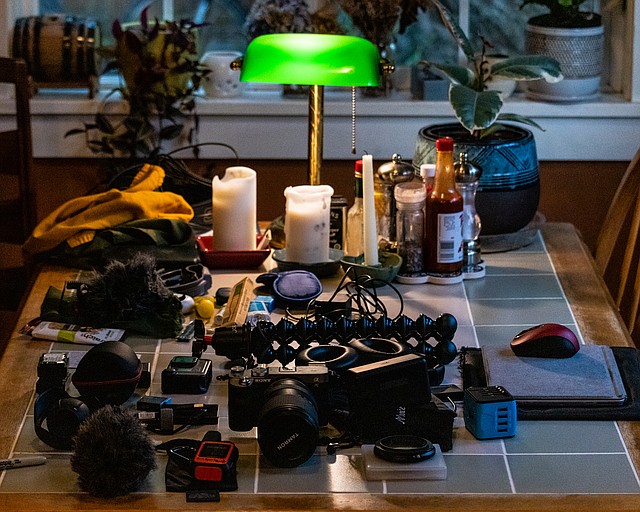 Olsen was inspired by Lachlan Morton, a professional cyclist who rode the entire 2021 Tour de France route, including the transfer portions, fully self-supported on his bicycle while raising money for World Bicycle Relief. Olsen is raising money for the same organization during his trip. 
World Bicycle Relief is a nonprofit that makes affordable bikes for people living in poverty to give them better access to education, healthcare and other critical services. 
Olsen's fundraising goal is $1,000, and he has pledged 50% of all June sales from his bike part and accessory company, Jank Components, to the nonprofit.  
The athlete is well known in the Bellingham mountain biking community for his professional enduro racing, coaching at Galbraith Gravity and for his bike accessory company. He's also known for his efforts to make the sport more accessible.
The professional mountain bike racing community is mostly made up of affluent riders with expensive equipment. This trend makes an unwelcoming environment for those with financial barriers, Olsen said. 
"If there's other people in my situation that are kind of on the fringe of the amount of money that people have to do a sport like this, then I want to show that it is possible," Olsen said. 
This is not Olsen's first time raising money to increase bike accessibility. Last winter, Olsen and his friends made a feature film called "Atmospheric River Rats" that premiered at Kulshan Brewing Company on April 16. The premiere raised more than $1,300 for Vamos Outdoors Project, a nonprofit that helps eliminate barriers to outdoor recreation for English language learning and Latine youth. 
"The sport is just growing so much that I feel almost like I owe it back to the community that I love so much, that was so welcoming to me," Olsen said. "I want to help other people have that same really welcoming experience." 
As for his European adventure, Olsen is excited to race against some of the best enduro mountain bikers in the world, although he said he is going into the competitions with a tame mindset. 
"Obviously, I'm going to be trying my very hardest at these races, but it doesn't really pay off to have expectations for yourself going into your first season of this kind of racing," Olsen said. 
Follow the trip on Instagram @jankyeric or jankcomponents.com. Support world bicycle relief from its website worldbicyclerelief.org.