Government
Ferndale plans new civic building while 'bursting at the seams' in current City Hall
City hopes to turn over current City Hall to local nonprofits
June 3, 2022 at 5:00 a.m.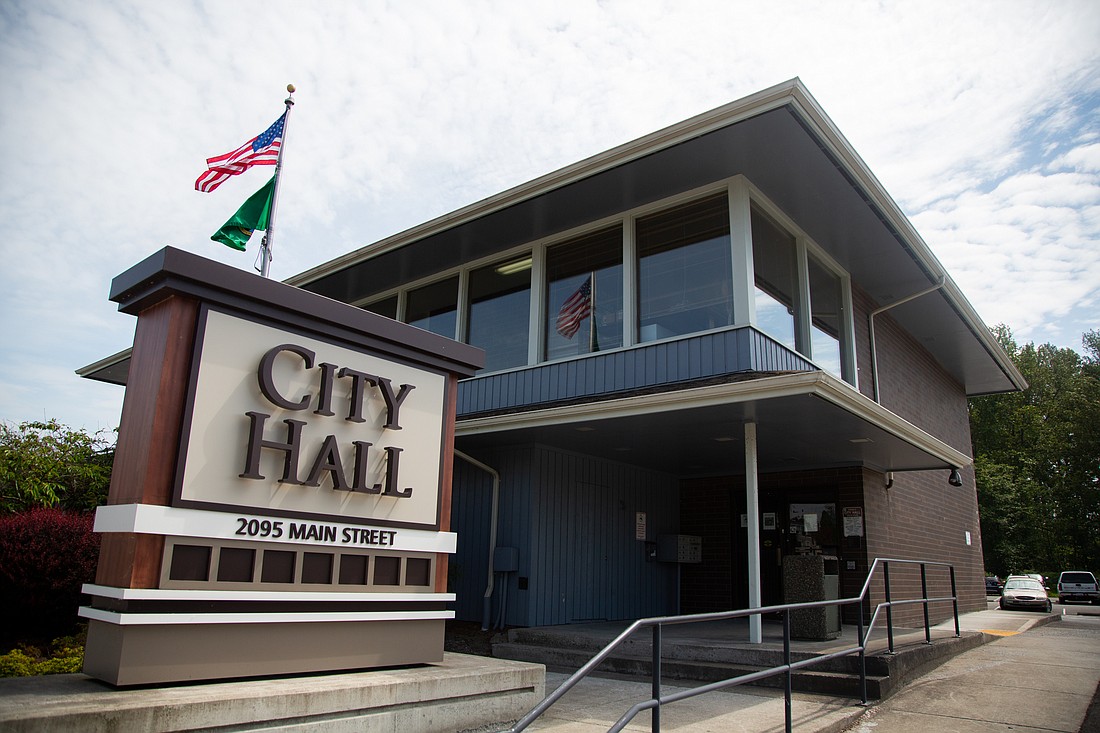 ---
---
The City of Ferndale is plotting the construction of a "civic campus" to house a new City Hall, City Council chambers and a courthouse. 
The city hopes to build the new space on the parking lot between the current City Hall and the Ferndale Library on Main Street. The bottom floor will contain the courthouse and the City Council chambers, while the second and third floors will house city employees.
Predicted to cost around $13 million, $1.5 million of that is already covered by a state grant — part of the special projects section of this year's capital budget.  
The city is "cautiously optimistic" that a $4 million federal grant — a community project funding request through Congresswoman Suzan DelBene's office to the House Appropriations Committee — will come through in mid-June to subsidize the costs even further.  
This new building is a long time coming, said Riley Sweeney, City of Ferndale communications officer. 
The current Ferndale City Hall sits in a 1970s bank building. Sweeney said the city is "bursting at the seams" in the current space. 
"We literally cannot hire another person in this space because there is no place to put them," Sweeney said. 
City Council and the Ferndale Municipal Courtroom are currently in the City Annex — where the city parked its fire engine from the 1950s to the 1980s.  
"It's an old concrete firehouse that we've converted into a courthouse-council chamber, and it does not work very well for that purpose," Sweeney said. 
Sweeney said beyond allowing the city to have the space it needs, the new space should be more accessible and secure when it comes to the operations of the courthouse. 
The city hopes to turn the old City Hall building into a resource center for local nonprofit organizations. Sweeney named the Ferndale Chamber of Commerce, the Ferndale Community Services center, the Opportunity Council and the Ferndale Downtown Association as groups that could utilize the space. 
Anya Milton, the executive director of the Ferndale Chamber of Commerce, said the Chamber "loves the idea," but there haven't been any "meaty" conversations with the city about the project yet.  
"Right now, it sounds like a dreamy option," Milton said. "We're cautiously optimistic about what the future may hold and looking forward to having those conversations." 
A priority of the project is to ensure the cost of the new center doesn't fall on the shoulders of residents. Sweeney said the city will continue to pursue more state and federal funding in the coming months and years. 
"This needed to happen," Sweeney said. "There's no way we could continue to grow as a city without a facility to meet our needs. I think that when it's all said and done, we'll have some facilities that the city can be proud of."