Housing
Not in their backyard — or anyone else's
Neighbors decry 'unconscionable' 300-bed Lighthouse shelter plan
June 2, 2022 at 5:05 a.m.
|
Updated June 17, 2022 at 3:42 p.m.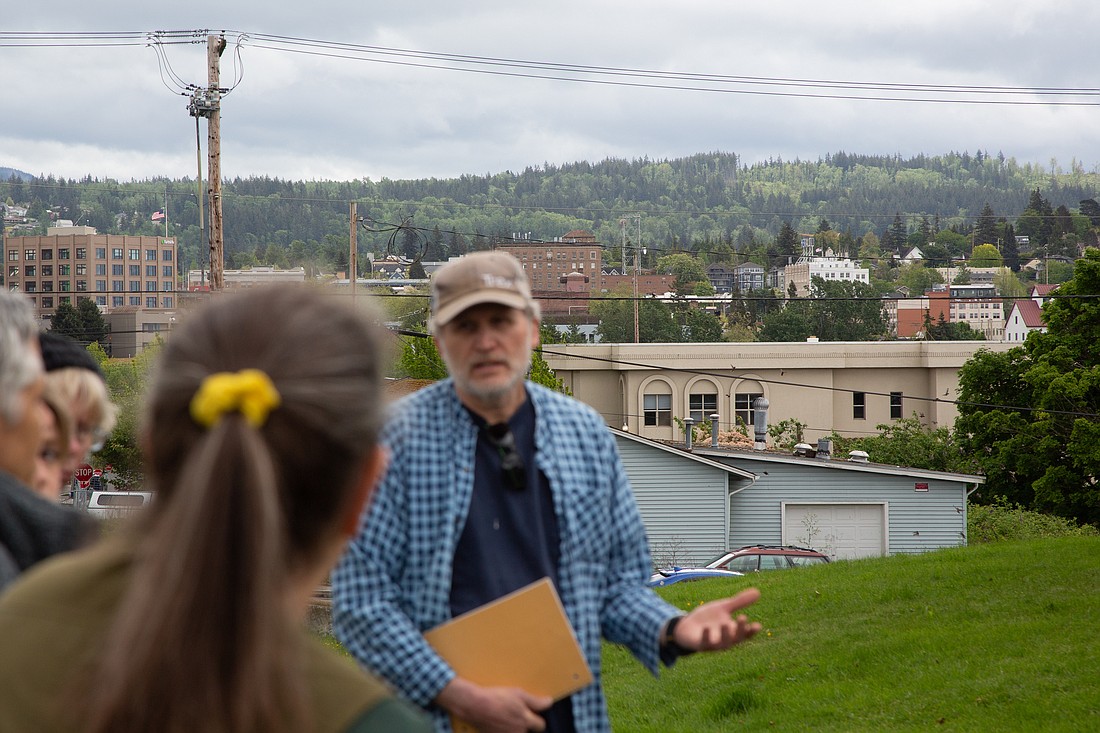 ---
---
Lighthouse Mission Ministries plans to build a five-story shelter in Old Town to reduce Bellingham's increasing homeless population. But nearby residents of the Lettered Streets neighborhood say the new facility at 910 W. Holly St. will only make the problem worse.
The city's hearing examiner will hear both sides on June 8 and issue a ruling in the following weeks that could decide the fate of the new shelter, which would have space for as many as 400 people.
Lettered Streets residents said they know what it's like to have about 200 homeless people sheltered in their neighborhood. As recently as early 2020, Lighthouse Mission had capacity for that many in its main building and its Drop-In Center at 1013 W. Holly St.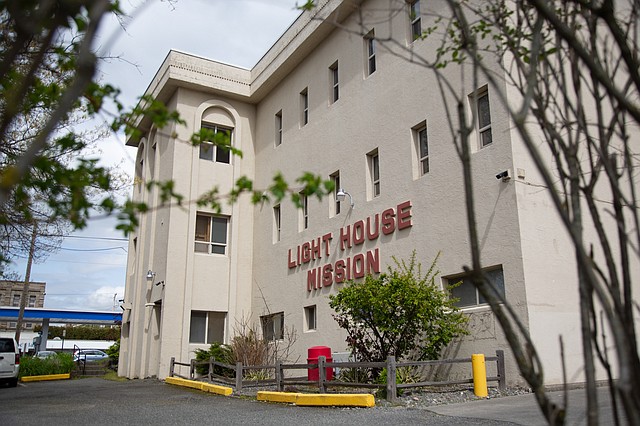 The COVID-19 pandemic forced Lighthouse Mission to close its Holly Street shelters and relocate to spaces that could meet social-distancing requirements: first Bellingham High School, then the 200-bed Base Camp, which opened in July 2020 at the site of the former Bellingham Public Market on Cornwall Avenue.
Hans Erchinger-Davis, Lighthouse Mission president and CEO, said the new shelter would help people get off the streets. In addition to meals and a bed, residents would be able to access housing and addiction recovery services, and get medical attention. Residents with mental health problems could be stabilized with medication at the shelter's clinic, Erchinger-Davis said.
"It will be a safe space and a motivation-building space to take next steps," he said. "It truly is the community safety net."
The prospect of seeing the homeless population return to the neighborhood in even larger numbers has Lettered Streets residents worrying about their quality of life and fearing for their safety.
"I do not feel safe walking with my young grandchildren in the forest around Maritime Park and Whatcom Creek now," Mary Friar, who lives on A Street, wrote in a comment letter emailed to the city planning department. "I am afraid to think what it will be like when we double the amount of homeless living at the Mission."
In comments to the city and in interviews, concerned residents said they have experienced break-ins and thefts, and witnessed assaults, drug use and public defecation, as a result of the concentration of homeless people on their streets. 
"It's not a NIMBY issue," E Street resident Alison Gallant said in an email to the city, referring to the acronym for Not In My Backyard. "It's a NIABY — Not In Anyone's Backyard — issue. It's unconscionable to foist this on any residents and businesses."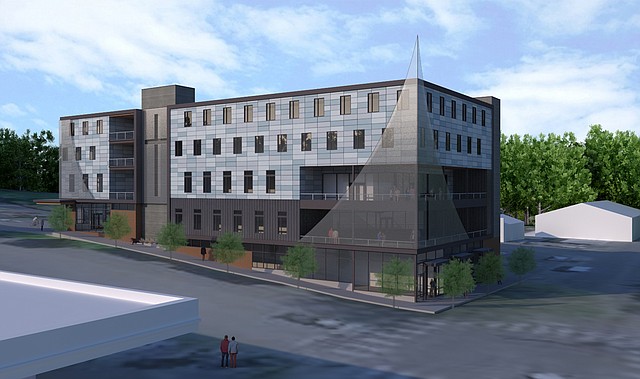 Lighthouse Mission's main shelter at 910 W. Holly St. would be torn down in early 2023 to make room for the new facility, which could open as early as mid-2024.
Neighbors said homeless people gather outside Lighthouse Mission's shelters either because they refuse the Christian nonprofit's services or are turned away because they won't follow rules that include no drug or alcohol possession.
"The consequence of that — as you already know — is a skid row-like landscape surrounding the Mission, populated by people living in tents, makeshift tents, vans and RVs," Gallant said in her comment to the city.
Some Lettered Streets neighbors suggested alternatives: Open several smaller shelters in a number of Bellingham neighborhoods, or site a larger facility where it won't be adjacent to residences — maybe along Interstate 5 or near Bellingham's airport.
"You can't expect a single neighborhood to absorb the sum total," I Street resident Geoff Vogel said in an interview. "We're not trying to not have anything here. We're just objecting to the concentration."
City Council member Dan Hammill, whose Third Ward includes the proposed Lighthouse Mission site, said in an email to Cascadia Daily News that a shelter downtown "provides a central location for other service providers that can help stabilize people and move them into housing." 
Further, Hammill predicted the homelessness problem was only going to get worse and said this justified the size of Lighthouse Mission's project.
"One can only conclude that we will see an increase, not a decrease in homelessness," Hammill said. "There is a straight, undeniable causal line between increased housing costs and homelessness. And our city continues to grow."
Bellingham Hearing Examiner Sharon Rice will have some latitude in this case as she considers whether Lighthouse Mission's project conforms with city code.
The proposal will be judged by whether it is "substantially detrimental to neighboring uses" — the very claim made, in so many words, by several neighbors.
With homeless shelters, which the city code calls "interim housing," the hearing examiner reviews a long list of requirements related to parking spaces, bathrooms, trash pickup, staff responsibilities and resident behavior. City code also requires a shelter to have a "good neighbor policy," with regular outreach to nearby residents. 
Some opponents are focusing on another code requirement: The maximum number of beds allowed in a homeless shelter is 200, although Lighthouse Mission asked for a waiver. The organization is proposing 300 beds — 400 if you count the space that would open during weather emergencies.
"Allowing a waiver to the maximum number allowed … would be an appalling disregard for the people who live and work in Old Town by placing a disproportionate burden on the neighborhood," Brent Belsher wrote in his comment on the proposal.
Lighthouse Mission asserts it doesn't need a waiver because the new facility is really three separate shelters: the emergency shelter, a 200-bed low-barrier shelter and a "micro-shelter" with 100 beds for families, medically fragile residents and people with serious mental illnesses, Erchinger-Davis said.
The micro-shelter and the low-barrier shelter have separate entrances and staff, Lighthouse Mission's president said. "This is why we think this will fly just fine," he said. "We're not really concerned with the hearing examiner. … We don't see it in conflict with the law, necessarily."
The proposed homeless shelter also may be measured against the objectives of the city's comprehensive plan, which calls on city officials to promote quality of life, public safety and the success of downtown businesses. Any decision in this case may hinge on whether sheltering homeless people and connecting them with services is a net gain or loss for economic development.
Some of the project's critics said the proposal will interfere with economic growth.
"The area is proposed for extensive redevelopment," Vogel said in his comment to the city. "Does it make sense to put such a large facility into such an environment?"
Erchinger-Davis argues the project's three ground-level commercial spaces will enhance Old Town's redevelopment plans. The retail spaces will provide jobs to felons released from prison or people who complete a treatment program, Erchinger-Davis said, enabling homeless people to contribute to the community while building self-esteem.
"It will encourage tourism and foot traffic," he said. "It's supposed to benefit the neighborhood."
The hearing examiner will conduct the hearing via Zoom, starting at 6 p.m. on June 8.
This story was updated on June 6 to report that Lighthouse Mission Ministries requested a waiver for the city of Bellingham's 200-bed limit on homeless shelters.
This story was updated on June 17 to clarify a statement from Bellingham Council member Dan Hammill. The councilor did not say it was important for the new Lighthouse Mission Ministries shelter to be near support services downtown, as a previous version of the story suggested. Rather, Hammill said the central location of Lighthouse Mission's downtown shelter was convenient for other organizations that provide support services there.