WTD?
What's the Deal With: The 'mysterious' Sehome Coal Mine?
Underground coal tunnels pose an issue for developers
June 1, 2022 at 5:50 a.m.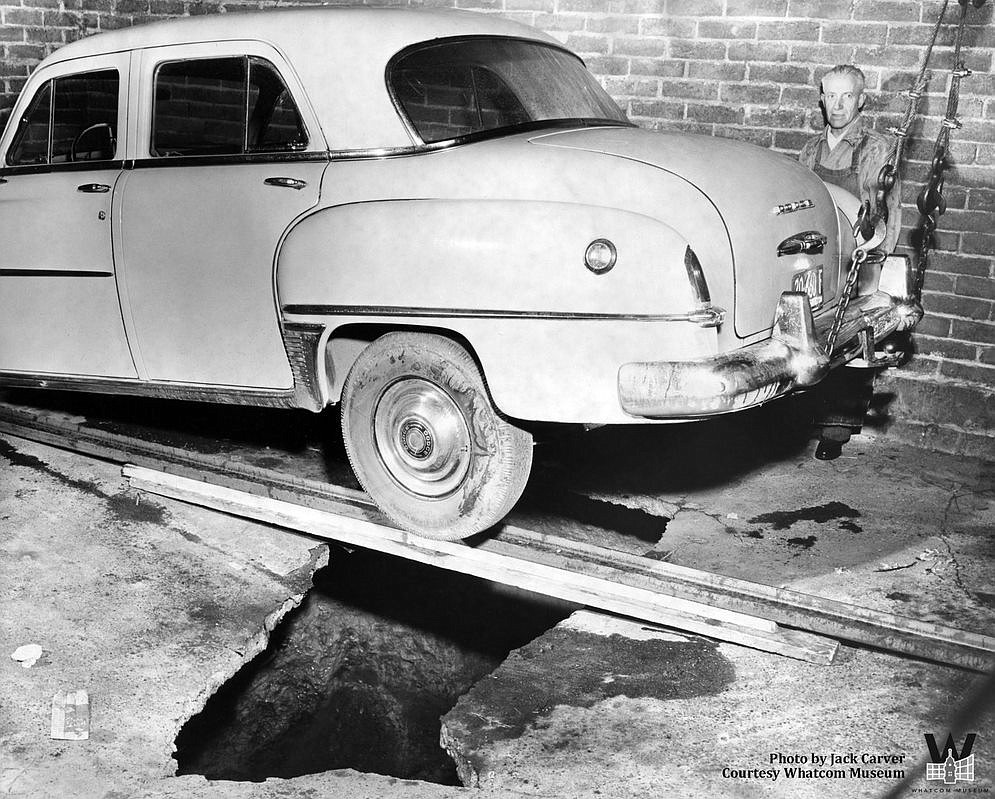 ---
---
Underneath downtown Bellingham lies the remains of the Sehome Coal Mine. The mine was open from 1855–1877 and is known for its particularly shallow coal tunnels.  
"In some cases, they were mining coal almost up to grassroots level," retired Western Washington University geologist and local historian George Mustoe said. 
Mustoe called the mine "mysterious," due to the lack of real maps or detailed information about it. Mustoe said the mine shipped coal to San Francisco, and all the mine records were lost in fires following the 1906 San Francisco earthquake. 
The lost records and the shallow tunnels resulted in resident Henry Flockenhagen finding his car in a 12-foot hole in a garage in 1954 — likely due to a cave-in of the mine shaft. 
While no holes have appeared in Bellingham streets leading to the tunnels in the last several decades, this underground tunnel maze poses an extra problem for developers. 
"The new construction in Bellingham is hugely dependent on core drilling to try to see what's underneath," Mustoe said. 
WTD runs on Wednesdays. Have a suggestion for a "What's the Deal With?" inquiry? Email us at newstips@cascadiadaily.com.