Environment
Southern resident orca pod calf identified last week
First calf born since September 2020
June 1, 2022 at 1:38 p.m.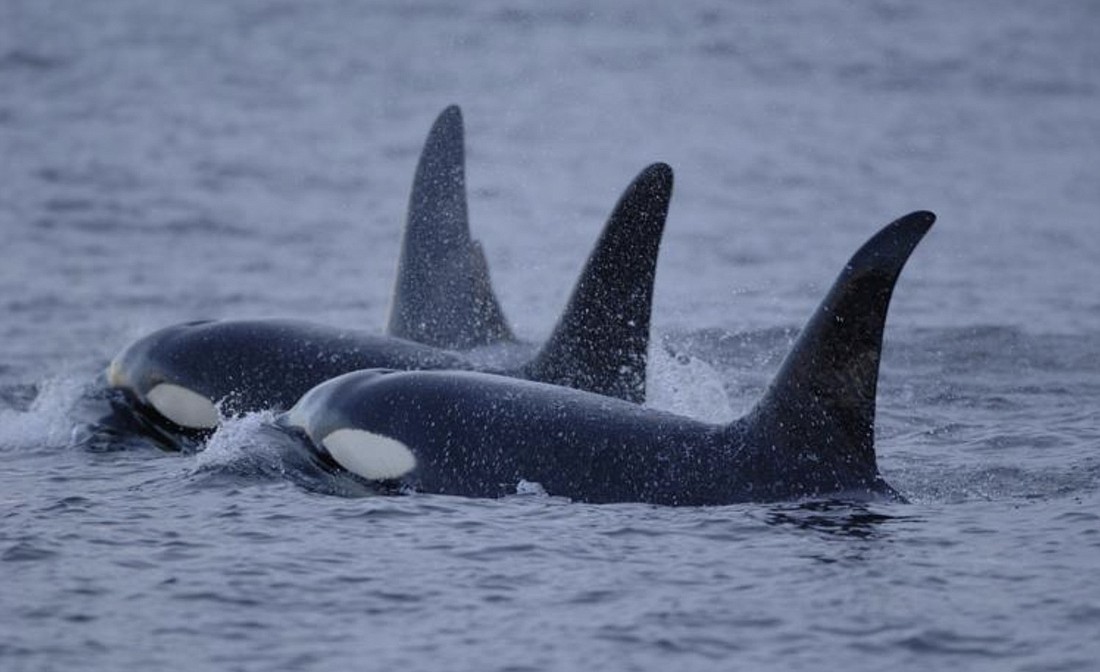 ---
---
The latest addition to the Southern Resident orca J pod has been identified as a girl, according to observers from the Center for Whale Research (CWR). 
This orca, the first calf born in the pod since September 2020, was first seen in early March and is named J59. 
Last week, researchers with the CWR observed the pod. The orcas were "very socially active with lots of splashing and horsing around," according to a post on the group's blog. "J37 was pushing her new calf around and we were able to document that J59 is a female!"
The J pod is considered critically endangered and is one of three remaining pods of the salmon-eating orcas off the northwest coast. 
Though populations are struggling, the female calf is "good news for the southern residents," the Center said. 
Populations within the three pods, known as J, K and L, are "largely limited by the number of reproductively-aged females," according to a post from the Center. 
"While one calf won't save the population, we hope that J59 can grow to adulthood and contribute to future generations of southern residents," the Center said. 
Orcas typically reach sexual maturity around 10 to 13 years old, but often won't have calves until much later in life, according to the National Oceanic and Atmospheric Administration (NOAA). 
June is Orca Action Month, started by the advocacy group Orca Network. All month long, environmental groups around the region will host informative events supporting orca awareness.