The A-List
A&E calendar: Blasts, lightning, art walks and adventure
Curated happenings from Whatcom and Skagit counties
June 1, 2022 at 5:10 a.m.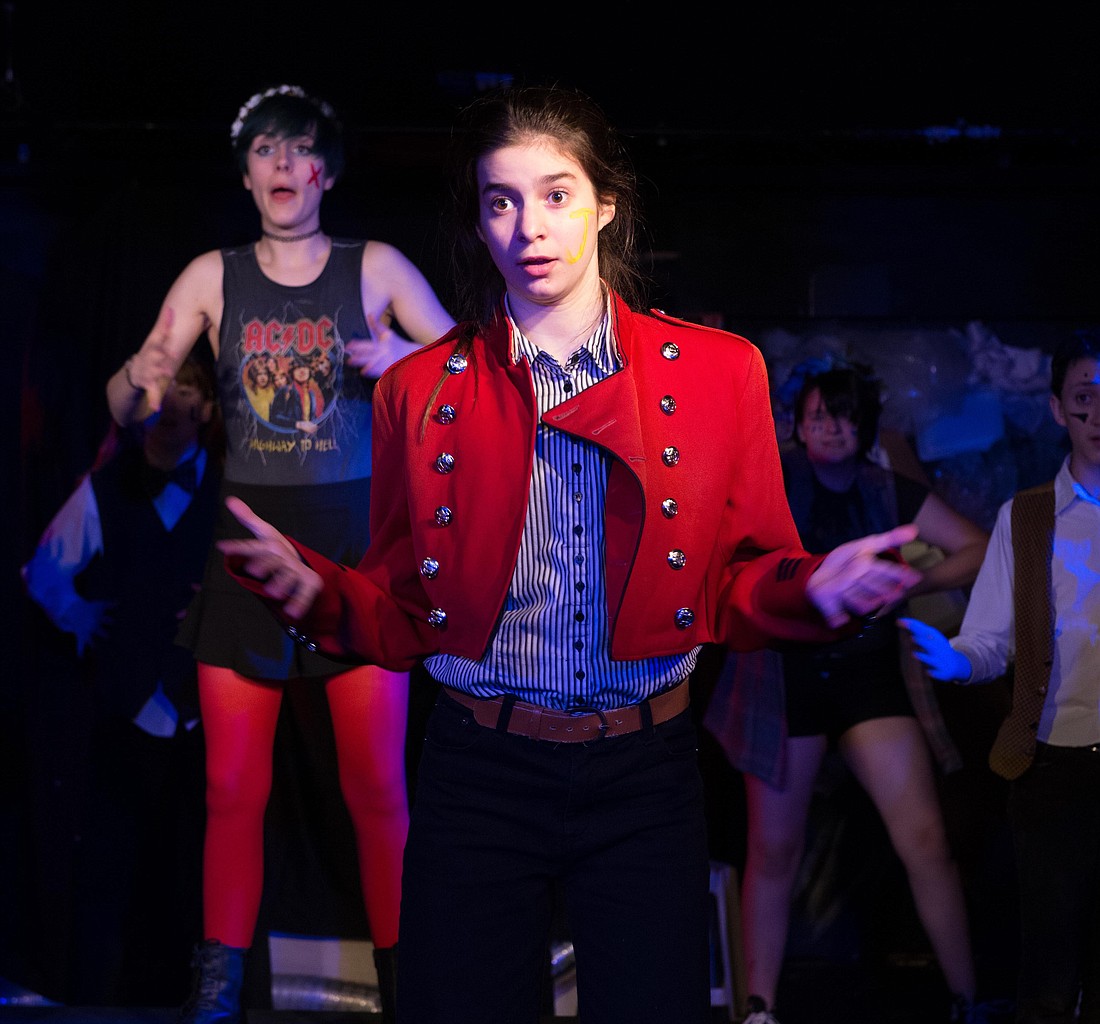 ---
---
Wednesday, June 1
MVHS Choral Finale Concert
7–9 p.m., McIntyre Hall, 2501 E. College Way, Mount Vernon
The acclaimed Mount Vernon High School Choral Music Department presents its year-end concert featuring a variety of choral works highlighting the accomplishments of the past year. Admission is pay-what-you-wish, on sale the day of the show. Masks are required. Info: mcintyrehall.org.  
Friday, June 3
Blast from the Past
Noon to 7 p.m., Sedro-Woolley
"Vintage 1972" will be the theme of this year's Blast from the Past taking place from noon to 7 p.m. Friday; 9 a.m. to 7 p.m. Saturday; and 9 a.m. to 4 p.m Sunday throughout the downtown core. A vendor fair, a sidewalk sale, live music, games for kids, entertainment, a car show and a decorating and costume contest for local merchants and vendors will be part of the fun. Info: sedro-woolley.com. 
Food Truck Fridays
5:30 p.m., Pioneer Village, Ferndale
Enjoy hot and delicious chow made by local food trucks when the City of Ferndale's "Summer of Fun" kicks off with this event, which will continue July 1, Aug. 5, and Sept. 2. Tonight's gathering will also feature aerials, juggling, acrobatics and theatrics by the Bellingham Circus Guild. Additional activities throughout the summer include live music, outdoor movies, field games, yoga in the park and more. Info: cityofferndale.org. 
First Friday Artwalk 
6–8 p.m., historic Anacortes 
The Majestic Inn and Spa, Joanie Schwartz Glass, Scott Milo Gallery, studios above Scott Milo, City Hall, Trinity Skate and Dad's Diner will be among the venues participating in this monthly event. Entry is free and open to all. Info: anacortesart.com.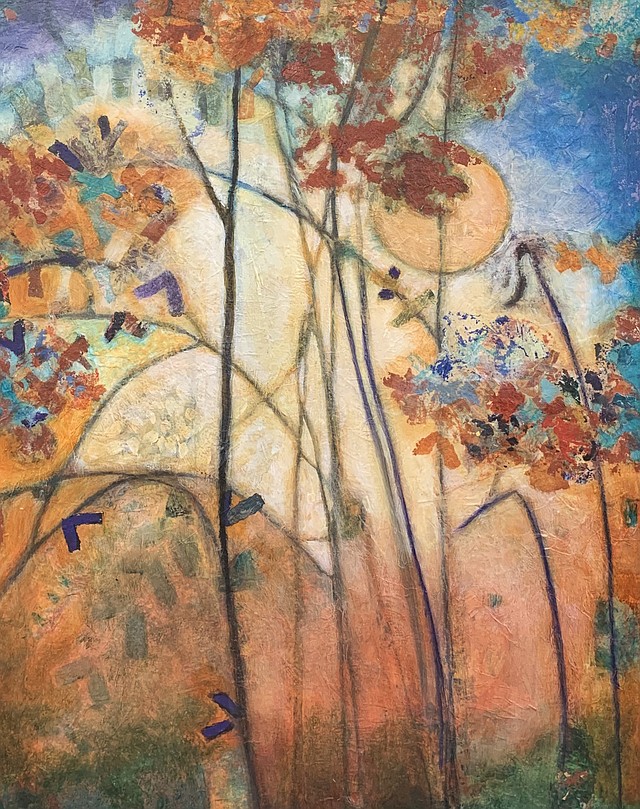 Downtown First Friday
6–10 p.m., Downtown Bellingham 
Peruse local galleries, artists and businesses at this monthly event. Expanded community programming means attendees can find other events and activities, restaurant specials and more. All ages are welcome. Info: downtownbellingham.com. 
The Lightning Thief
7 p.m., BAAY Theatre, 1059 N. State St. 
Bellingham Arts Academy for Youth (BAAY) presents "The Lightning Thief: The Percy Jackson Musical" at 7 p.m. Friday; 2 p.m. and 7 p.m. Saturday; and 2 p.m. Sunday. Based on the New York Times bestselling novel, this show features a thrilling original rock score that takes audiences on an action-packed, mythical adventure. Tickets are $12, and additional showings happen June 10–12. Info: baay.org. 
From Bach to Rock
7 p.m., Mount Baker Theatre, 104 N. Commercial St.
Ballet Bellingham offers "From Bach to Rock" performed by dancers ages 3 to adult, featuring choreography created by artistic director Jessica Crook and by advanced students of the school. The pieces will include classical ballet variations as well as modern rock contemporary pieces. Tickets are $10–$18. Info: mountbakertheatre.com. 
Charley's Aunt
7:30 p.m., Whidbey Playhouse, Oak Harbor
Enjoy a hilarious farce that will have you in stitches when this comedy opens with showings at 7:30 p.m. Friday and Saturday, and 2:30 p.m. Sunday. Performances continue weekends through June 19. Tickets are $18. Info: whidbeyplayhouse.com. 
Choose Your Own Adventure
8 p.m., Sylvia Center, 207 Prospect St. 
Audiences will help decide what will happen next when the Upfront Theatre presents this format at 8 p.m. every Friday and Saturday through June. Whatever the choice, improvisers will help make it work with comedy at the forefront of every tale. Tickets are $10–$15. Be prepared to show proof of COVID vaccination or negative test results. Info: theupfront.com. 
Saturday, June 4
Lynden Farmers Market opening
10 a.m. to 2 p.m., 4th and Grover streets, Lynden 
Approximately 20 vendors will sell everything from produce to baked goods, eggs, jams and jellies, hot sauce, flowers, honey, ice cream and more. The market will be open every Saturday through September. Info: lyndenfarmersmarket.com. 
Dockside Market
10 a.m. to 2 p.m., Gate 5, Squalicum Harbor 
This bimonthly seafood market takes place on the first and third Saturday of the month. Product availability and sale dates throughout the seasons vary; the operation of the market reflects the dynamic circumstances local fisher-folks navigate. Info: bellinghamseafeast.org. 
San Juan Island Artist Studio Tour 
10 a.m. to 5 p.m., San Juan Island
Check out private studios, watch art being made, take in scenic views and explore at this 30th annual event. With 19 studios and 46 artists, peruse everything from sculpture to pottery, paintings, jewelry, woodwork, art clothing, weavings, glass and mixed-media works. Maps and brochures are available online and at many local businesses in Friday Harbor. Info: sanjuanislandartists.com.
Monday, June 6
Vegan Restaurant Week
Through June 12, throughout Bellingham 
Celebrate the delicious plant-based options Bellingham restaurants have to offer at this third annual event kicking off today. Last year, more than 20 local eateries participated, with at least one vegan option being offered during event week. Info: bellinghamvegfest.org. 
Comedy Saloon
9 p.m., Horseshoe Cafe, 113 E. Holly St.
Head to the oldest cafe and cocktail lounge in Washington state when this semimonthly event hits the Ranch Room stage. The free event features happy hour prices, standup comedians and a fast-paced open mic round. The events take place the first and third Monday each month. Info: horseshoecafe.com. 
Wednesday, June 8 
Twin Sisters Comedy Show
7:30–9 p.m., Twin Sisters Brewing Co., 500 Carolina St. 
A new comedy series will feature Pacific Northwest comedian Andrew Frank, whose standup is known as being playful, subversive and deeply vulnerable. Frank was a semifinalist in the 40th annual Seattle International Comedy Competition. Tickets are $20. Info: eventbrite.com.
Grand Finale Concert
7:30–9:30 p.m., McIntyre Hall, Mount Vernon
The Skagit Valley College Music Department presents "This Is It!," its year-end concert, with student choirs, a mariachi ensemble, student graduates and special guests, the Skagit Community Band. Tickets are $5–$15. Proof of a negative COVID test or vaccination is required. Info: mcintyrehall.org. 
Before heading out to attend in-person happenings, check with individual venues to make sure the event is still taking place as scheduled.
The A-List appears weekly on Wednesdays. To submit an event for consideration, email calendar@cascadiadaily.com.