Community
Brothers teach free swim lessons for low-income, foster youth
Teenagers founded nonprofit Life Jacket Mission in 2018
July 31, 2022 at 5:00 a.m.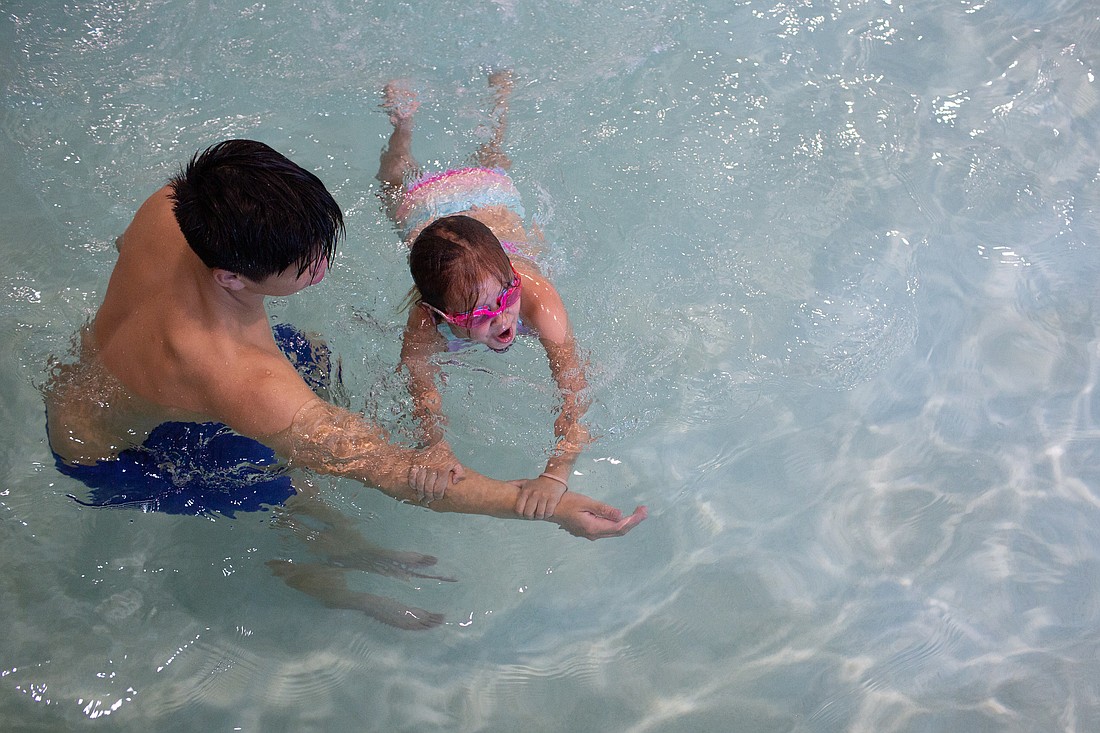 ---
---
Nathan and Noah Chen have been swimming since they were kids. Now, the two teenagers spend part of their summer teaching swimming to low-income and foster children for free. 
The two brothers are the founders of Life Jacket Mission, a nonprofit that donates youth life jackets to the Community Boating Center and provides free swim lessons to children in need. Founded in 2018 to donate life jackets, Nathan, 18, and Noah, 15, started teaching swimming lessons last summer. 
Most of the children in the swimming lessons are referred from Blue Skies for Children, a local nonprofit organization that provides funding for low-income and foster youth to participate in extracurricular activities. 
This summer, Noah and Nathan teach swimming to 3- to 8-year-olds at the Arne Hanna Aquatic Center on Wednesdays and Fridays. They see about 10 kids consistently over the course of the summer.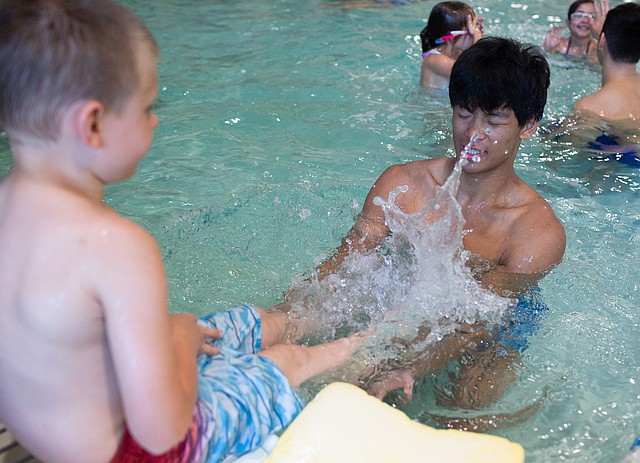 Nathan is a Sehome High School graduate heading off to Tulane University in a few weeks, and his brother, Noah, is a current Sehome High School student. Both swim competitively with the Bellingham Bay Swim Team, although Nathan just finished up his last season. 
Swimming has been a big part of the brothers' lives, and they said they hope to pass down what they've learned through Life Jacket Mission.
"Swimming has created a family, a culture and it's taught me work ethic and how to maintain my schoolwork and my free time," Nathan said. "It's also taught me discipline and respect." 
Nancy Chen, Noah and Nathan's mother, said she helped with the paperwork to make Life Jacket Mission a registered nonprofit, but the idea was theirs. 
"They've been swimming for 10 years," Nancy said. "Not everyone can pay to be on the swim team, or just to learn how to swim ... Getting swim lessons is just hard to do, and being able to give back in that way is really cool." 
Kali White's two children have done seven lessons with Nathan and Noah this summer. She found out about Life Jacket Mission through a flyer. White, 39, said her daughters have become much better swimmers. 
"They have way more confidence and they love swimming," White said. 
The brothers said teaching swimming lessons is rewarding, particularly in seeing young kids get over their fear of water. 
Noah said one girl started the summer so afraid of water that she would barely get in the pool.  
"Now she just loves being in water and always wants to get in," Noah said. "That's just a great feeling when you know you've influenced them and made their lives better."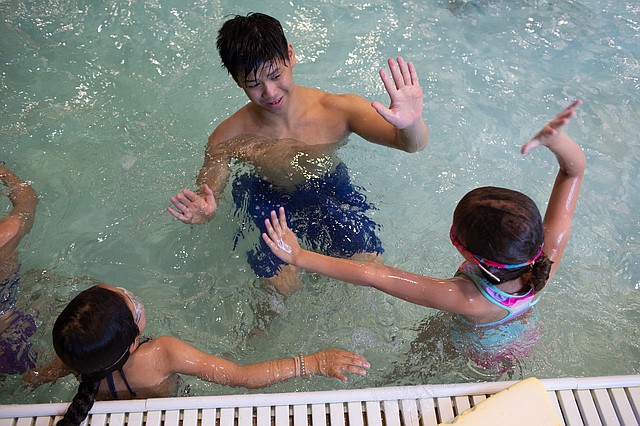 The nonprofit receives around $1,000 in donations a year, Nancy said. Most of that goes to pay for life jackets to donate. 
"Sometimes life jackets can be pretty expensive, so anything helps," Nathan said. 
As Nathan heads off to university, Noah will take the reins of Life Jacket Mission. Noah said he's excited to continue what the brothers have started together. 
"It's really nice to see when the kids that you're teaching get better week by week," he said. "It's really great just to see the progress and tell that they're having a really good time."
Life Jacket Mission accepts donations to pay for life jackets and to cover costs associated with the swim lessons. To donate, visit lifejacketmission.com.