Environment
Solar power grant to lower energy costs for Ferndale nonprofits
Ferndale Food Bank, Whatcom Center for Early Learning recipients of grant
July 28, 2022 at 3:48 p.m.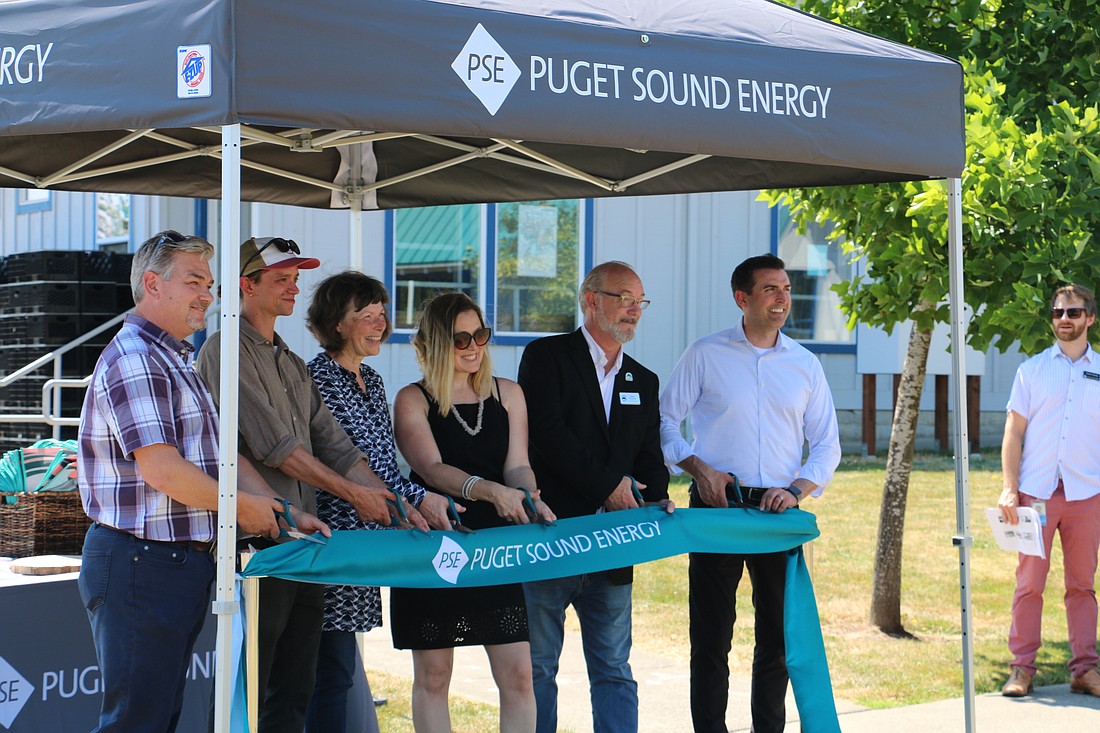 ---
---
The Ferndale Food Bank and the Whatcom Center for Early Learning's Ferndale location now have solar panels supplying most of their energy, thanks to a solar grant from Puget Sound Energy. 
In a Thursday event, PSE representatives, directors from the food bank and the Whatcom Center for Early Learning (WCEL) joined local elected representatives to announce the installation of the panels. PSE's Green Power Solar Grant will allow the organizations to reduce their annual energy costs, directors said.
The Ferndale Food Bank was awarded $80,918 for installation. Andrew Babson, director of operations, said the solar panels will allow the food bank to offset around 95% of its annual energy costs.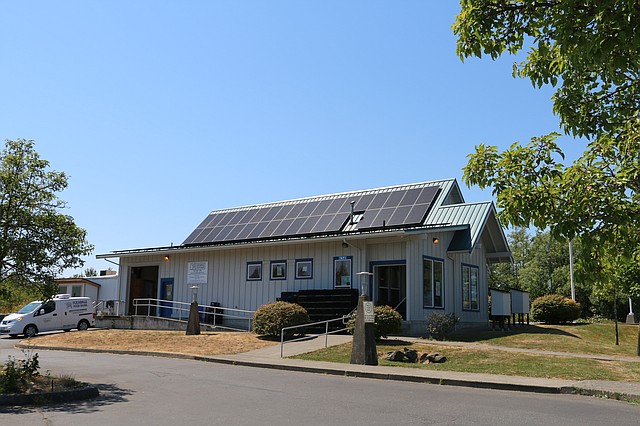 The WCEL received $38,309. Executive Director Sierra James said she expects the solar panels to cover 100% of the Ferndale location's energy costs. Western Solar installed the solar panels earlier this month. 
"When Whatcom County collaborates, look at what we can do," said Hunter Hassig, PSE outreach manager for Whatcom County and Whidbey Island. "It's really heartwarming to see projects like this coming up in our backyard, in our neighborhood." 
The Green Solar Power Grant program, funded through PSE's Green Power and Solar Choice participants, brings solar projects to local organizations and works to lower utility bills for people of color and low-income customers. 
The Ferndale Food Bank has seen an 80% increase in usage in the last year, Babson said, likely prompted by inflation and high prices, similar to trends seen across the county. 
"It's one less thing we have to worry about," Babson said. 
Jill Hough, the director of administration at the food bank, said the grant is one of the biggest investments anyone's ever made in the Ferndale Food Bank. 
James said the grant is important for the WCEL to deliver on its mission of providing early intervention services for babies and toddlers amid rising demand. 
"We're excited that this is not only going to help the environment, but also help us save money so we can help kids," she said. 
Ferndale Mayor Greg Hansen said this announcement was a "big deal" for Ferndale. 
"I'm super excited that we're able to harness this energy without impacting a single fish or emitting a single molecule of carbon," Hansen said. "Solving this climate crisis is going to take all of us working together to stop the impacts of a warming planet. Today, it is the food bank and the Whatcom Center for Early Learning, but tomorrow it's going to be City Hall, other city facilities and other buildings throughout our communities."