Best Bets
Picnics, Pride, authors and actors
Margaret Bikman's weekly column
July 27, 2022 at 5:10 a.m.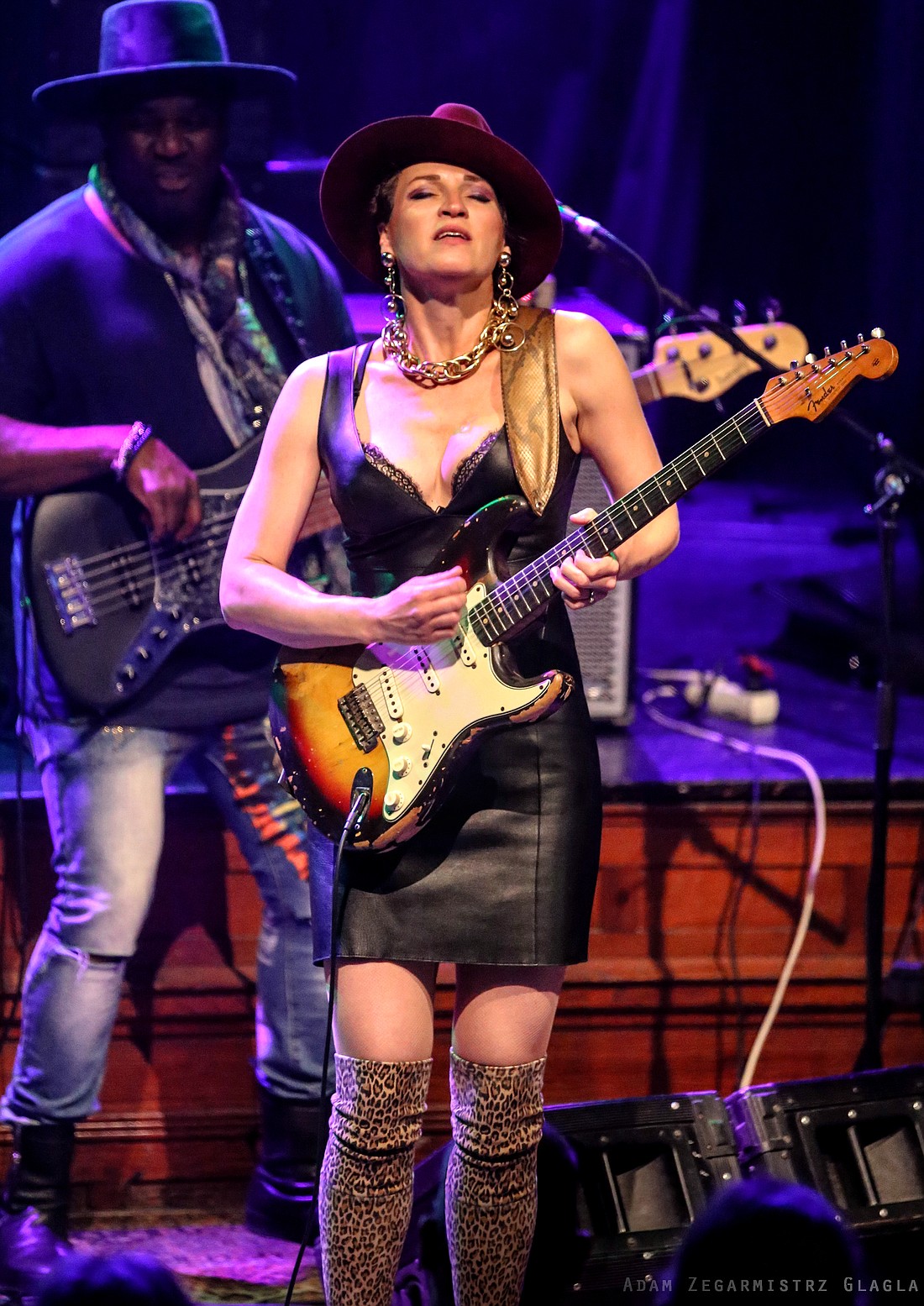 ---
---
Some of the area's favorite events continue to reappear, including the annual Children's Craft Fair at Bellingham Public Library, Ferndale's Old Settlers Picnic, Birch Bay's Sand Sculpture Competition, the Mt. Baker Rhythm & Blues Festival and more Whatcom Pride.
Blues rise again
The award-winning Mt. Baker Rhythm & Blues Festival will again feature some of the top names in both genres, Thursday through Sunday, July 28–31, at the Deming Logging Show Grounds, 3295 Cedarville Rd. The action kicks off Thursday at 8 p.m. with Albert Castilga in the Deming Log Show Museum ($10 cover).
At 5 p.m. Friday, Cory Vincent leads a lineup followed by Midlife Crisis & The Alimony Horns, and Shane Dwight. Saturday's concerts begin at 11 a.m. with The Fantasy Band, then stick around for Rafael Tranquilino, a Fat James Tribute featuring Chris Eger, Albert Castiglia, Popa Chubby, and Southern Avenue.
A Gospel Hour begins at 9 a.m. Sunday, and the festival concludes with Moondaddy Band, Bobby and The Two Tones, Hamilton Loomis, Rick Estrin & The Nightcats, and Ana Popovic. Day passes range from $35–$75, and a weekend pass is $150 (includes general camping and after-hours jams). Find out more at bakerblues.com. 
Kids create crafts
Bellingham Public Library's Children's Craft Fair returns this summer from 11 a.m. to 1 p.m. Friday, July 29, at Lee Memorial Park (the central library's back lawn, at 210 Central Ave.). On the day of the craft fair, enjoy a wide array of crafts and baked goods handmade by children 13 and younger.  All items are priced $5 or less. Details are at bellinghampubliclibrary.org. 
Whatcom Old Settlers Picnic
Washington's longest-running picnic runs July 29–30 at Pioneer Park in downtown Ferndale, hosted by the Whatcom County Old Settlers Association, a not-for-profit organization consisting of all-volunteer membership. The event features tours of the pioneer cabins, kids' activities, live music, a beer garden, a junior parade and a grand parade, a car show and more. Information is at whatcomoldsettlers.com. 
A new revue 
The Unsubdued Theatre Collective presents its debut production "The Unsubdued Revue," an evening of original local theater, music and more. It's bound to be everything and anything … but tame. Shows are at 7:30 p.m. Friday and Saturday, July 29–30, continuing Aug. 4–6 at the Sylvia Center for the Arts, 207 Prospect St.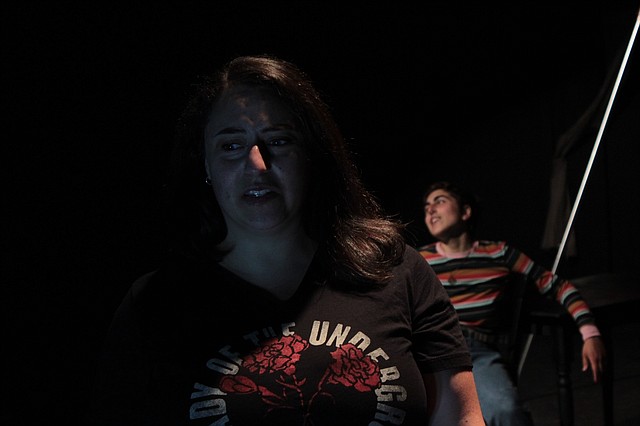 Ky Weeks co-founded the collective "as a means of exploring alternative ways theater can be developed beyond traditional hierarchical gatekeeping paradigms."
Among the vignettes: Anita 'The Rock" Zvezda's "The Gaydy Bunch," described as "a truncated Greek tragedy with an important moral slant on the dangers of besmirching Disco." And Rosalind Reynolds' "The International Sisterhood of Dairymaids," which she says is "a romp through the political philosophy, anti-monarchist revolutions and rampant coffee drinking of the European Enlightenment. Comedy with a touch of guillotine." Tickets are $10–$15 and can be procured at sylviacenterforthearts.org. 
Fun on the beach
The 39th annual Birch Bay Sand Sculpture Competition is Saturday, July 30. From 9–11 a.m., register for the competition, then get creative in the sand. From 9 a.m. to 4 p.m., vendors will be at the site of the Birch Bay Library, 7968 Birch Bay Dr. Sculpture judging begins at 1 p.m., and an award ceremony will take place at 4 p.m. Return to the library at 9 p.m. to watch "Back to the Future" on the lawn. From 8 a.m. to 1 p.m. Sunday, attend the Rollback Weekend Car Show. Info: birchbaywa.org.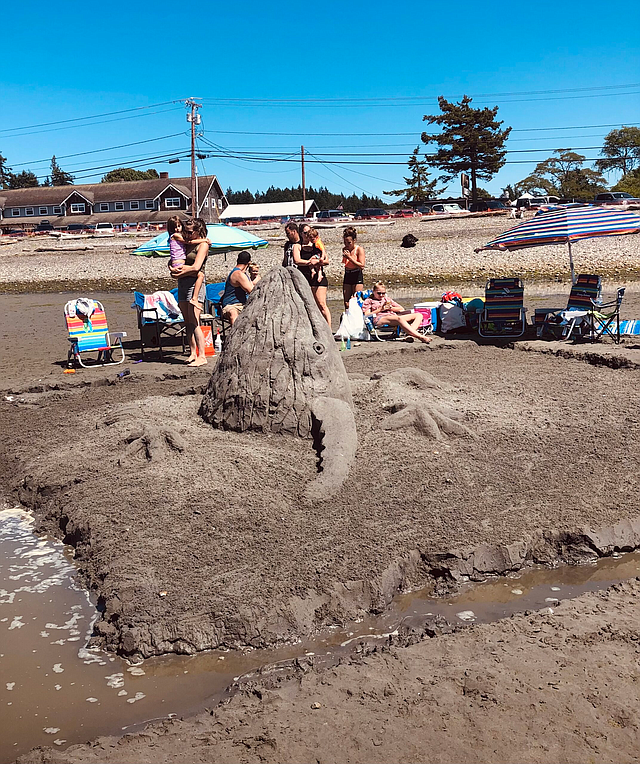 Pop-Up Pride
Whatcom Pride hosts a Pop-Up Pride Parade at noon Saturday, July 30, at Depot Market Square, followed by a Community Celebration from 1–4 p.m. at Kulshan Trackside at Waypoint Park. There will be live music, local speakers and information on community organizations. Info can be had at whatcompride.org. 
Concert on the Green
The fourth annual Barkley Village Concert on the Green features live music from Baby Cakes and Petty or Not, with all proceeds benefiting the Whatcom Humane Society, from 4–8 p.m. Saturday, July 30. Find out more at barkleyvillage.com/events. 
Honoring the earth
The Sacred Earth Fair, a multi-faith network for climate justice, is from 1–5 p.m. Sunday, July 31, at the Center for Spiritual Living, 2224 Yew Street Rd., and its surrounding meadows and nature trails. The fair's vision is informed by Chief Seattle's inspiring words that " … the Earth does not belong to man; man belongs to the Earth. Man did not weave the web of life; he is merely a strand in it. Whatever he does to the web, he does to himself."
Lummi Nation's renowned violinist and speaker Swil Kanim will share the Indigenous beliefs about the interconnectedness of all things, and the fair will feature Nooksack Tribe storytellers Tamara Cooper-Woodrich and Angela Latoi.
Pastor Reverend Dr. Andrea Asebedo and multi-faith singers are other featured presenters. Activities include Zen nature walks, yoga, the "Salmon People" video from Children of the Setting Sun Productions and refreshments, and attendees can also meet several dozen spiritual communities and environmental organizations. Find out more at earthministry.org. 
Senior Day in the Park
This picnic with a purpose takes place from 10 a.m. to 2 p.m. Wednesday, Aug. 3, in Ferndale at Hovander Homestead Park, 5299 Nielsen Rd.
There will be a barbecue lunch, live music, bocce ball, door prizes and booths from more than 50 local businesses and programs representing housing, education, recreation and health. Stick around after lunch for the annual vendor door prize drawing. There is a suggested donation of $5 for lunch, but please join regardless of your ability to pay.
Guests can tour the gardens with a master gardener in 20-minute small-group tours at 10:30 a.m., 11 a.m. or 11:30 a.m. The Hovander Master Gardener Demonstration Gardens provide educational information and visual demonstrations of home gardening methods. The gardens are operated by the Whatcom County Master Gardener Foundation through an agreement with Whatcom County Parks and Recreation. Volunteer efforts include the harvest and donation of more than 2,000 pounds of produce each year to the Ferndale Food Bank.
For those looking to get a bit of exercise and enjoy a group ride to the event, meet at the Cordata Bus Station for a 9:30 a.m. departure and head north on Aldrich Road (minimal car traffic) for an 8-mile ride to Hovander Park led by Ronald Peterson. Call 360-733-4030 or go to whatcomcoa.org to sign up.  
Chuckanut Radio Hour
Village Books welcomes bestselling author Jamie Ford to the Chuckanut Radio Hour at 7 p.m. Wednesday, Aug. 3, in a discussion of his newest book, "The Many Daughters of Afong Moy," at the FireHouse Arts and Events Center, 1314 Harris Ave. Space is limited, registration is required and COVID protocol requires proof of full vaccination upon arrival. Masking is optional. 
The Chuckanut Radio Hour is a radio variety show that began in January 2007. Each event includes guest authors, musicians, performance poet Kevin Murphy, episodes of "As the Ham Turns" serial radio comedy, as well as groaner jokes by hosts Paul Hanson, Kelly Evert and announcer Rich Donnelly. Info is at villagebooks.com. 
Before attending an in-person event, check with individual venues to make sure it is taking place as scheduled.
Margaret Bikman's column runs every Wednesday. Reach her at margaretbikman@gmail.com.