Soccer
Bellingham United captures second consecutive championship
Hammers come from behind to beat rival Washington Premier
July 23, 2022 at 10:41 p.m.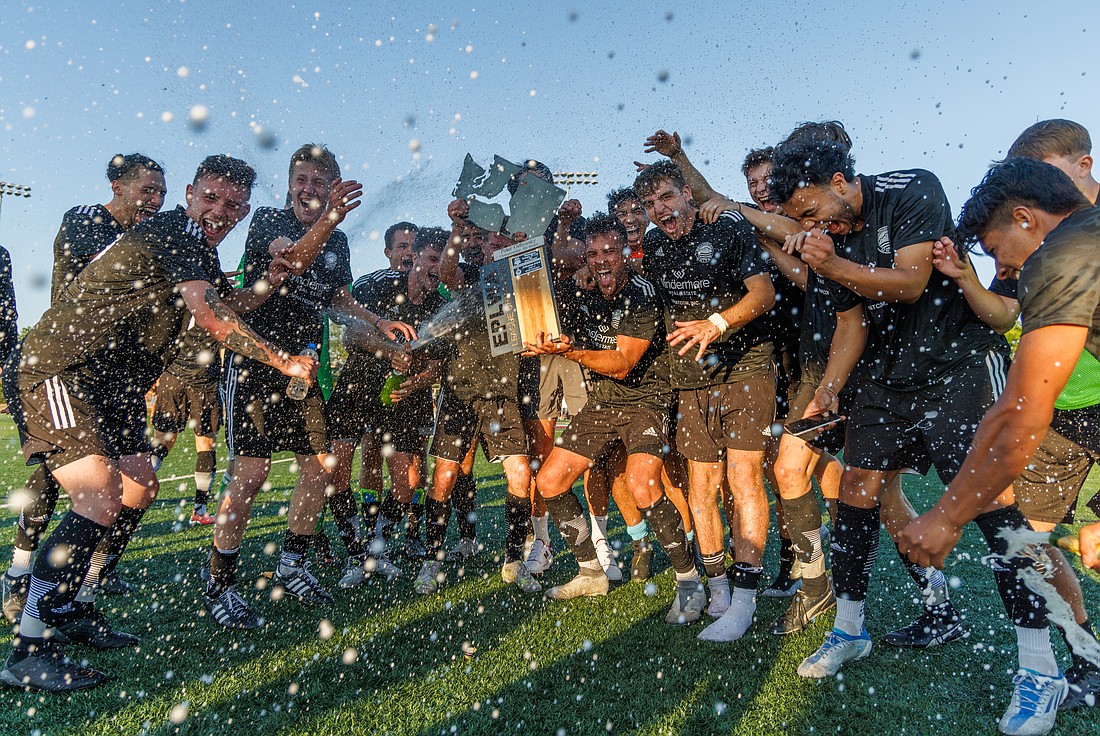 ---
---
Champagne flowed after Bellingham United's 3-2 come-from-behind win over Washington Premier in the Evergreen Premier League championship match Saturday night.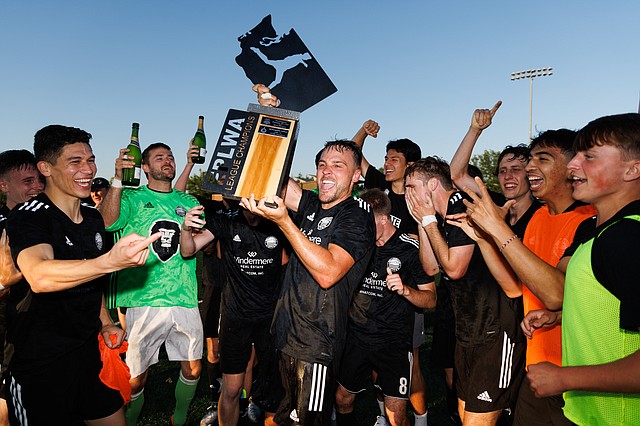 The Hammers wasted no time in the title game, with Kaydin Wall connecting for a goal in the second minute.
A successful penalty kick from Washington Premier three minutes later tied it up 1-1.
The teams played evenly for the remainder of the first half, but another successful penalty kick by Washington Premier in the 43rd minute had Bellingham United trailing 2-1 at halftime.
The two teams had fought to a 2-2 draw during the regular season three weeks ago.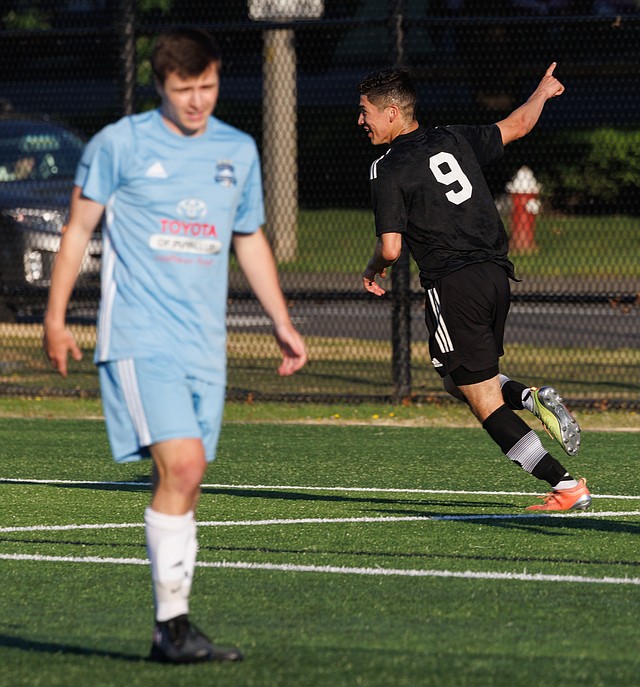 "These guys are our rivals and they've always been our rivals," said Bellingham United forward Ivan Colin. "They're always on our way to the championship and we always find them whether it be a semifinal game or quarterfinal game.
"They're always there and as much as we are rivals, they're also our peers," he added. "It's fun to play against a good team and play a good game. That's what a championship game is."
Following Washington Premier's pair of first-half penalty kicks and some inconsistent officiating, the Bellingham United bench was noticeably deflated.
The Hammers' bench wouldn't stay that way for long.
Because Bellingham United's leading goal scorer Ale Tomasi was in street clothes on the sideline with an injury, the Hammers needed to find offense from other sources.
A goal from Christian Caro in the 60th minute to tie the game at 2-2 brought life back to everyone on the sidelines repping black-and-white jerseys.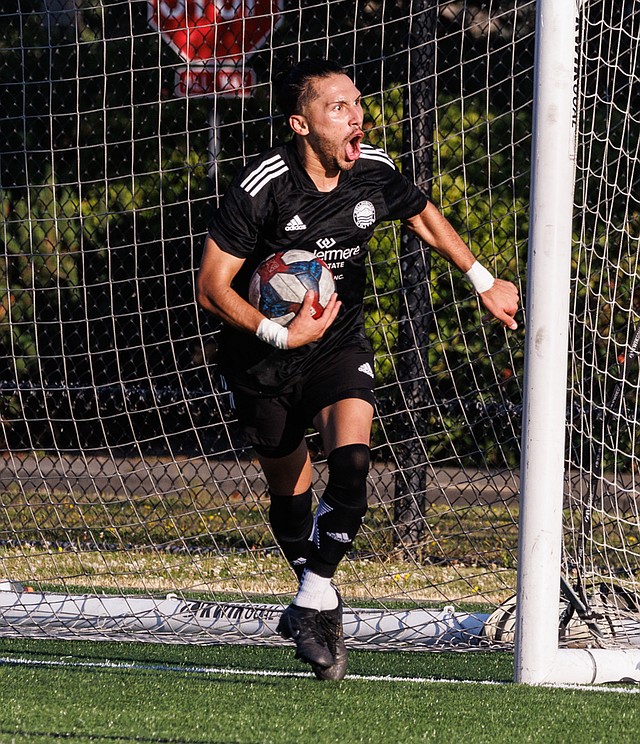 Four minutes later, Colin found the back of the net, giving Bellingham United a 3-2 lead it wouldn't surrender the rest of the way.
Colin said he had a feeling a goal off his foot was coming after getting the assist on Caro's goal.
"[I just had to] tap it home and be opportunistic," Colin said.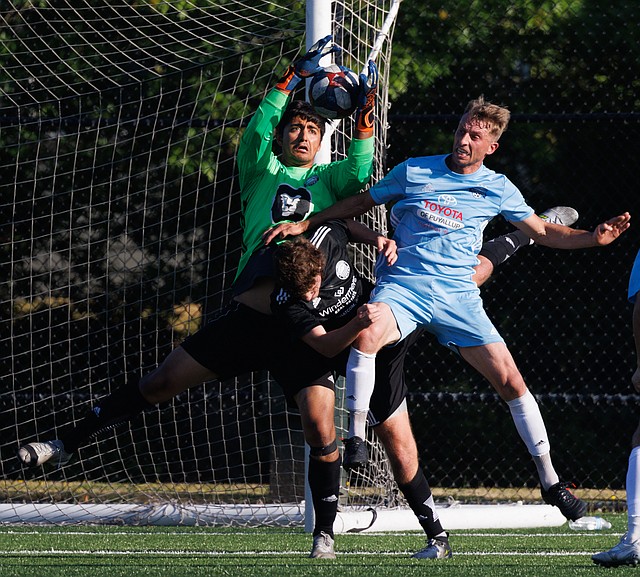 With the lead in their hands and Washington Premier's coach thrown out of the game in the 74th minute, all the momentum belonged to the Hammers until the final whistle blew.
The championship win marked back-to-back titles for Bellingham United in the Evergreen Premier League.
"Anything else would have been disappointing," midfielder Elliott Rains said.