WTD?
What's the Deal With: The plant dumpster?
One man's trash is another man's dumpster fire
July 20, 2022 at 5:50 a.m.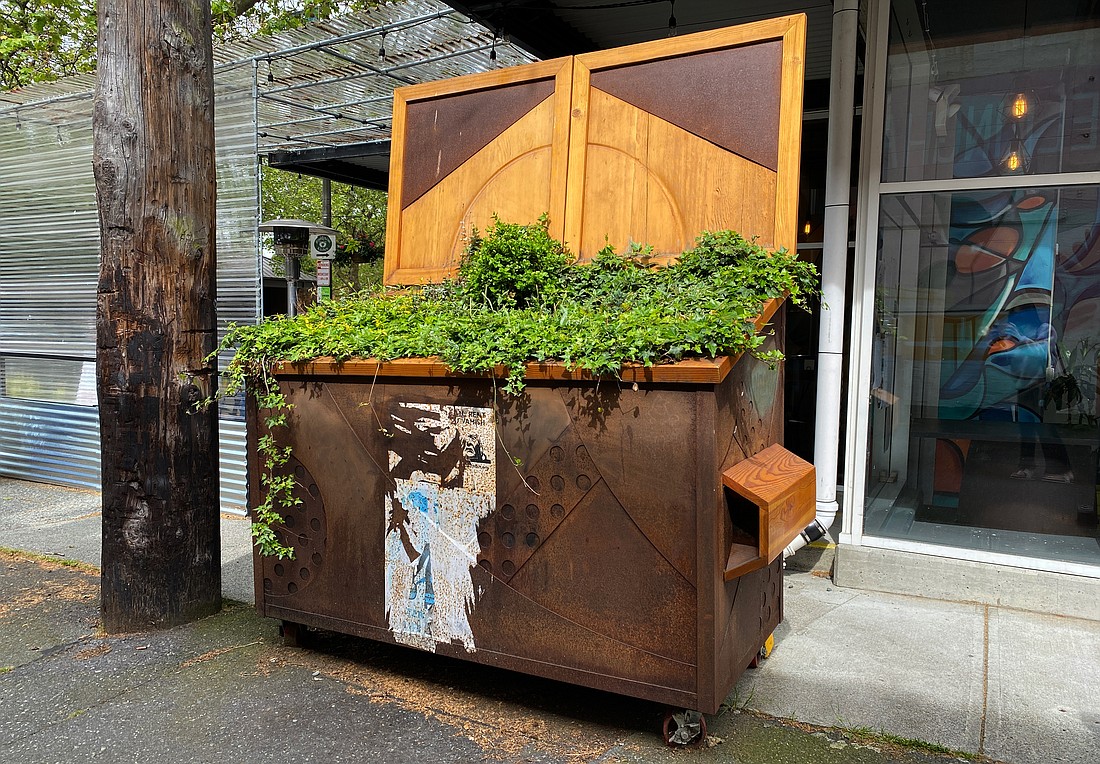 ---
---
In the alley beside Locus on Holly Street is a dumpster filled with sedums. Made of steel and wood, the dumpster is on wheels and brimming with the low-maintenance greenery.
The sculpture, which originally had decorative flames and helped artist Alex McLean stay distracted during a "rough year," is titled "2016" to reflect his dumpster-fire-of-a-year. 
McLean, who has worked construction for more than 20 years and did demolition work for the Granary, has various sculpture projects around downtown Bellingham and the waterfront.
Inspired by "green roofs" — building roofs that are covered in vegetation, often equipped to reduce stormwater with drainage and irrigation systems — McLean uses steel and lumber from construction jobs, garbage and recycling in his artwork.
"Our built environment is pretty brutalist and hostile ... so I lean towards the juxtaposition of using gnarly, almost industrial themes in my work," McLean said. 
"2016" is made of wooden doors that housed the flywheel for the top of the Granary's grain elevator. After acquiring them, McLean said, "it was mostly just my brain convincing me that a totally custom, full-size, steampunk garbage dumpster was what was missing in this world."
WTD runs on Wednesdays. Have a suggestion for a "What's the Deal With?" inquiry? Email us at newstips@cascadiadaily.com.