Baseball
Host families key part of Bellingham Bells' summer
Swanda family has hosted players for five seasons
July 20, 2022 at 5:00 a.m.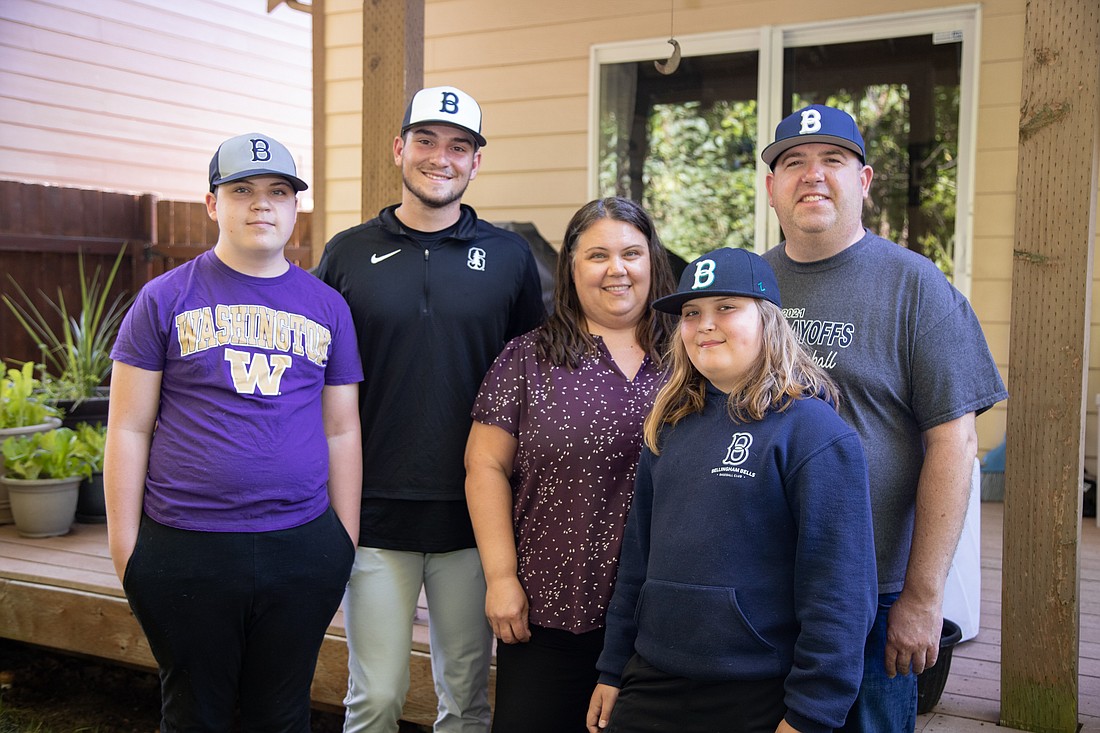 ---
---
The 50 college baseball players arriving in town every summer to suit up for the semipro Bellingham Bells baseball team aren't just teammates — many become family members, of a sort. 
In what has become a longstanding tradition, local residents open up their homes for players from May to August, serving as host families. Beyond just housing, host families provide meals, transportation and other home-away-from-home needs.
Erin and Kevin Swanda of Bellingham are on their fifth tour of duty as player hosts.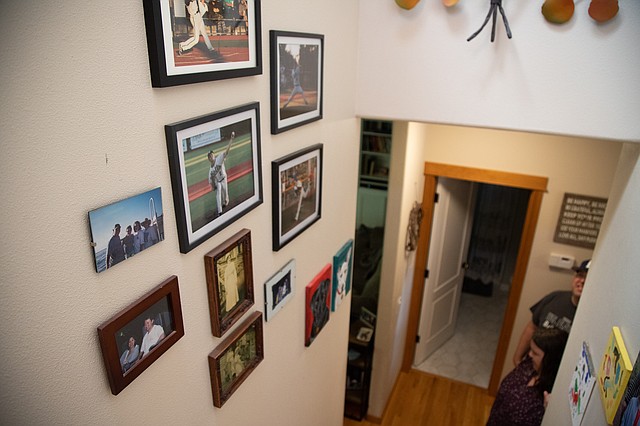 The Swandas got involved one summer because their son, Elliott, plays baseball and the family was at a Bells game when they heard the team needed host families.
"We just thought that sounded kind of cool and [Elliott] said, 'Mom, please, can we do it?' so that's where it started," Erin said. "Growing up, I had exchange students in my house ⁠— several of them over the course of my high school years ⁠— and I thought that was fun and this seemed similar."
Kevin said the family has always loved baseball. They've consistently watched the Mariners and Bells throughout the years, so bringing a player into their home and having someone to cheer on sounded exciting.
This year, the Swandas are hosting Brandt Pancer, a right-handed pitcher from Stanford University. Purely by coincidence, all of the players the Swandas have hosted have been from Stanford. Most of them have also been pitchers.
"Last year, we got a catcher and we were a little thrown off by that," Erin joked.
Getting to know people from different places has been one of the Swandas favorite parts of being a host family.
"It's really fun to follow these guys through their college careers and see what happens, where they go and what they do," Erin said.
The free season tickets aren't too bad either, Kevin added.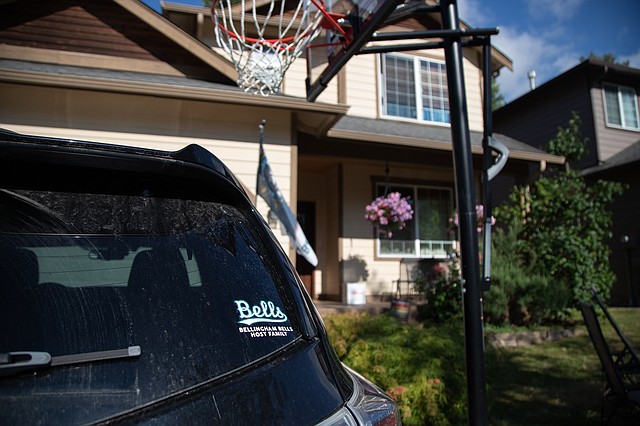 It's a pretty simple process for those interested in becoming a host family. The Swandas filled out an application online, Bells' General Manager Stephanie Morrell came out for a home visit and they went from there.
"They try to match you with someone they think will get along with your family and living situations," Erin said.
Pancer said it's a quick switch from living with teammates during the school year to living with strangers in the summer.
Last summer, Pancer played baseball in Wisconsin and stayed with a family that had children in the house.
"I think it's awesome for us," Pancer said of host-family life. "It's good for us to have a family outside of our baseball family and kind of disassociate from the field. [Baseball gets to be] a lot, especially with the college season that goes a long, long time. It's good to get away from the field and have another family to come back to, definitely."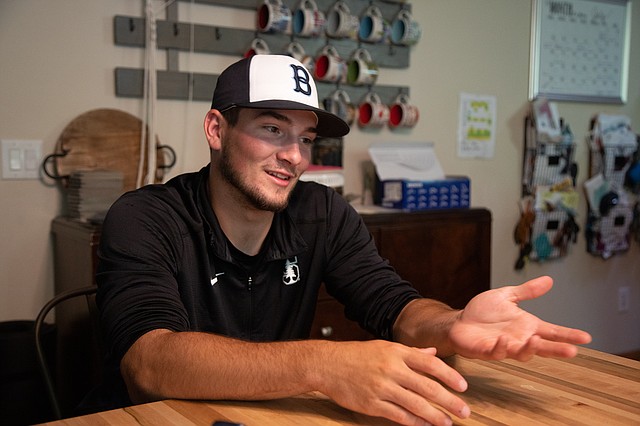 Having hosted a player for five seasons now, Erin said they weren't sure what they were initially expecting out of being a host family, they just thought it would be fun.
Pancer hasn't been in the Swanda home for long. His season with Stanford ended June 20 in Omaha, Nebraska, at the College World Series.
The Bells were on a long road trip at the time, so Pancer went home to Suwanee, Georgia, for a week before joining the team, then the Swanda household earlier this month.
Stanford coaches decide for the players where they'll play for the summer in the middle of the season.
"We just kind of go with the flow," Pancer said. "It's good to be here because I had three or four teammates that played here last year. They told me great things about it, so it was really exciting to get to come here."
Like their previous guests, the Swandas plan to maintain a relationship with Pancer once he heads back to Stanford.
"We stay in touch with pretty much all of them," Erin said. "We talk occasionally with them to see what's going on. We send Christmas cards and things."
Because all of the players the Swandas have hosted have come from Stanford, the family now considers themselves fans of the Cardinal.
"We have really started to follow Stanford baseball, too, and we sometimes will go down to watch them at [the University of Washington]," Erin said. "We've also gone down on road trips to California and stopped by to catch a game. It's just fun to have that expanded chance to see them play."
Even though the Bells are well into the second half of the season, Pancer is still getting his feet wet in Bellingham after his late arrival to the team.
With the time he has left in town, he's hoping to settle in and get to know the Swanda family before it's time to return to Stanford.