Business Matters
Businesses respond to inflation — and eye the risk of recession
Changes in customer behavior vary as bottom lines take a hit
July 20, 2022 at 4:50 a.m.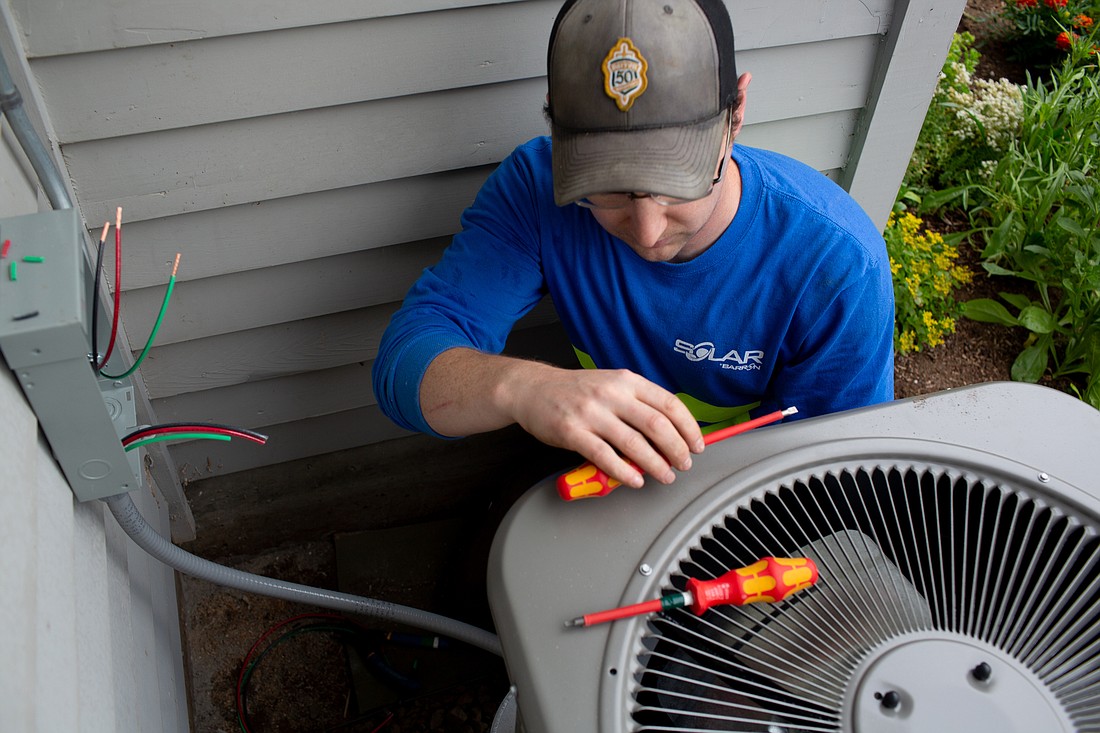 ---
---
"R" is for "resilience." Inflation is real for northwest Washington businesses. But a recession? That's more like He Who Must Not Be Named.
New federal inflation numbers for June continue to show a pumped-up economy — both the 9.1% rise in the consumer price index nationally and the 10.1% in the closest major metro area, Seattle-Tacoma-Bellevue. If you're keeping track, that's an increase from an earlier peak in May.
Inflation hasn't been this high since Bellingham's Big Rock Garden Park began as Gardens of Art in 1981. It's a weight felt by both established companies and newcomers, confirmed by businesses and area chambers of commerce. 
"In the past 12 months, prices of HVAC equipment have increased on average 35 to 45 percent," said Brad Barron, chief operating officer of Barron Heating AC Electrical & Plumbing in Ferndale. "The forecasts are for this level of price increases from the factory to continue for the foreseeable future." Traditionally, Barron said, they'd see one or two price increases a year. He now expects price hikes every two to three months, "if not more frequently."
It's not just big-ticket items heading higher. "All of our suppliers have raised their prices at least once in the past 18 months and one of our chocolate suppliers has had six price increases!" said Karen Neugebauer, owner and master chocolatier of Forte Chocolates in Mount Vernon. 
I heard similar refrains at businesses ranging from book to beer to brunch sellers. At Village Books and Paper Dreams, which has locations in Bellingham's Fairhaven neighborhood and in Lynden, co-owner Sarah Hutton said prices are up for products they sell, plus "paper bags, cleaning supplies and the masks we provide." At Fringe Brewing in Ferndale, "The price of grains, hops and aluminum cans and shipping costs have all (been) raised significantly over the past few months," said Jeff Lazzari, vice president and general manager.
Several said shipping surcharges on invoices are common, due to rising fuel prices. Plus increased consumer prices overall are putting upward pressure on wages, further hiking the cost of doing business. "We will end up changing either the amount of people we will hire or consider hiring a younger age group to save in wage costs," said Daphne Rasmusson, owner of the window coverings retailer Shade Concepts in Bellingham. 
The downstream effects on customers, which I've experienced as a new Whatcom County homeowner, include both higher prices and shorter windows for proposals. Take air conditioning and roofing. Estimates including equipment and materials might have once been good for a month; some bids now expire in two weeks or less.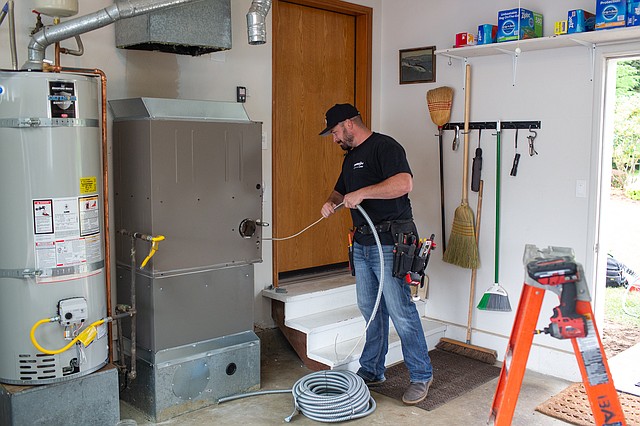 A number of small retail businesses are simply sucking up the increased operating costs — as much as they can. 
Forte's Neugebauer said she raised prices last October but doesn't plan to do so again soon. Instead, she'll work to increase efficiency. "We want to make it as easy as possible for customers to support our small business," she said. 
As David Killian, dishwasher/owner of Colophon Cafe in Bellingham's Fairhaven, wryly noted, "It's not like you can raise your prices every week, right?" 
Changes in local consumer behavior vary. Parents might buy one item for siblings to share at Village Books instead of a book for each child. Regulars at Colophon Cafe note small price increases, but still order what they always do. Homeowners may decide more quickly on HVAC equipment because prices could jump more if they wait until 2023. "There is a call to action, an urgency if you will, that comes with these high inflation periods," Barron said.
While businesses and area chambers of commerce admit inflation is a stressor for them and their members, few I've questioned openly talk about the "R" word — recession. Almost as if you were to say it aloud repeatedly, you'd invoke Voldemort or perform a Beetlejuice-like summoning.
Recessions can follow an overheated economy in which demand overwhelms supply. Classically, notes the Congressional Research Service, signs of overheating are rising inflation and low unemployment. 
But northwest Washington state has attributes that are possibly protective even if the larger U.S. economy tilts downward. Guy Occhiogrosso, president and CEO of the Bellingham Regional Chamber of Commerce, pointed to Canadians returning to shop here since the cross-border pandemic restrictions were relaxed, and said that, with the summer sunshine, "we tend to see more visitors and spending."
"The local economy has proven resilient during times of economic retraction," said Nick Hodson, chief financial officer of Bellingham-based credit union WECU. Hodson said it's a desirable place to live, so the real estate market "has been fairly stable through a recession compared to the rest of the country." 
He also called out the high proportion of small businesses with strong local support versus national businesses, the area's reputation as a destination for visitors from Seattle to Canada, and a broad distribution in types of employers, "so if one industry is suffering, another might pick it up." 
Yet even if it doesn't usher in a recession, inflation alone is putting the screws on area companies — no villainous fictional metaphor required. 
People, places & things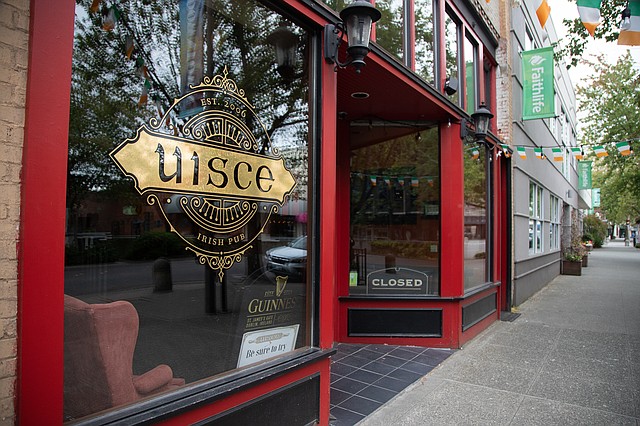 • Longtime Bellingham Irish pub Uisce will close at 1319 Commercial St. at the end of August. The owners said in a Facebook post that their landlord has found new tenants, but they plan to "stay in Bellingham, in the community that we love and have worked in for so long." Uisce said a new space is being sought.
• Sandy Ward, president and CEO of Bellingham Whatcom County Tourism, will retire as of Dec. 31, 2022, after nearly six years with the nonprofit organization. Ward is credited with leading efforts that grew pre-pandemic tourism to more than $550 million in direct spending in the county. A successor is expected to be named late this year.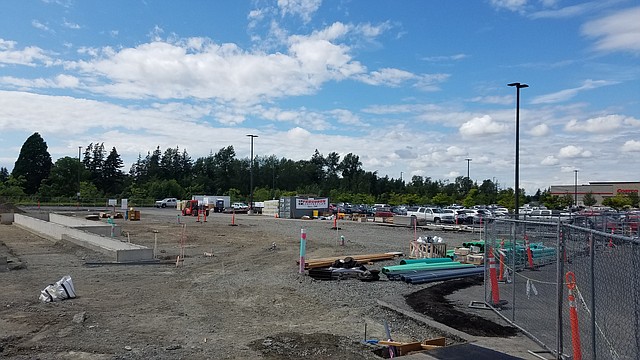 • The car-width, long concrete foundation that recently appeared in the parking lot of the Bellingham Costco apparently will be a car wash. First reported by The Front last month based on building permit applications, Costco has posted no details on its Bellingham store web page about a car wash or its opening date. An official Costco spokesperson said the company doesn't comment on construction until it's ready to share details, usually two to three months in advance. Unofficial word around the store is that it will open "in a couple of months," possibly September. Keep refreshing the site.


Frank Catalano's column appears Wednesdays. Email: frankcatalano@cascadiadaily.com; Twitter @FrankCatalano.